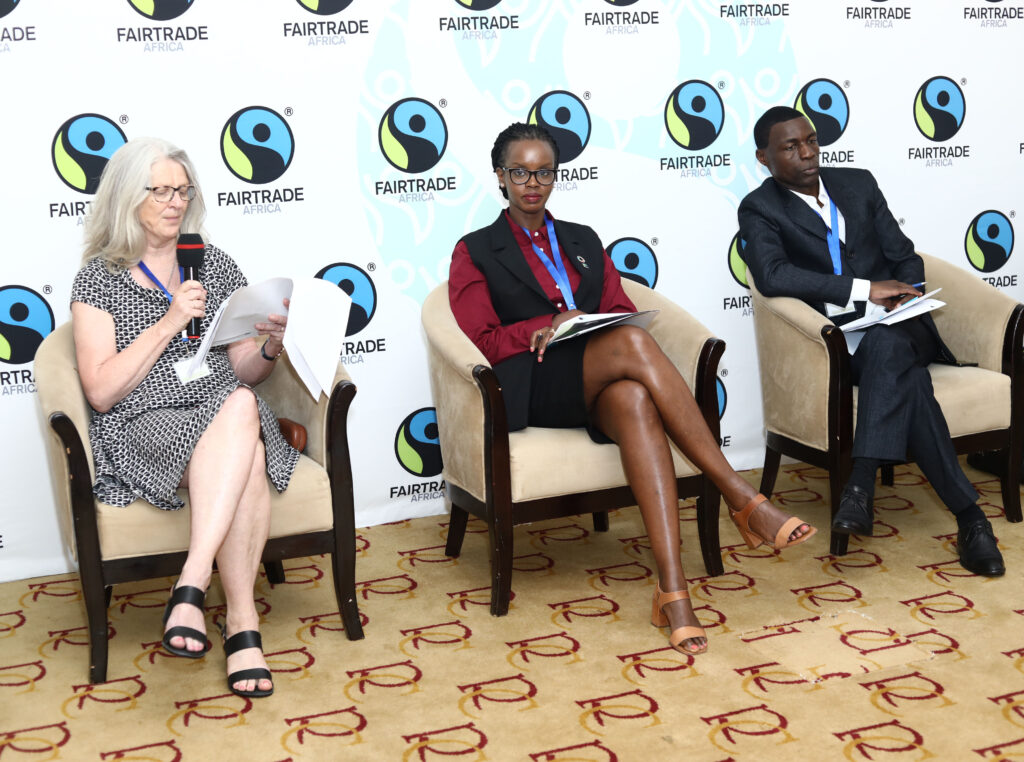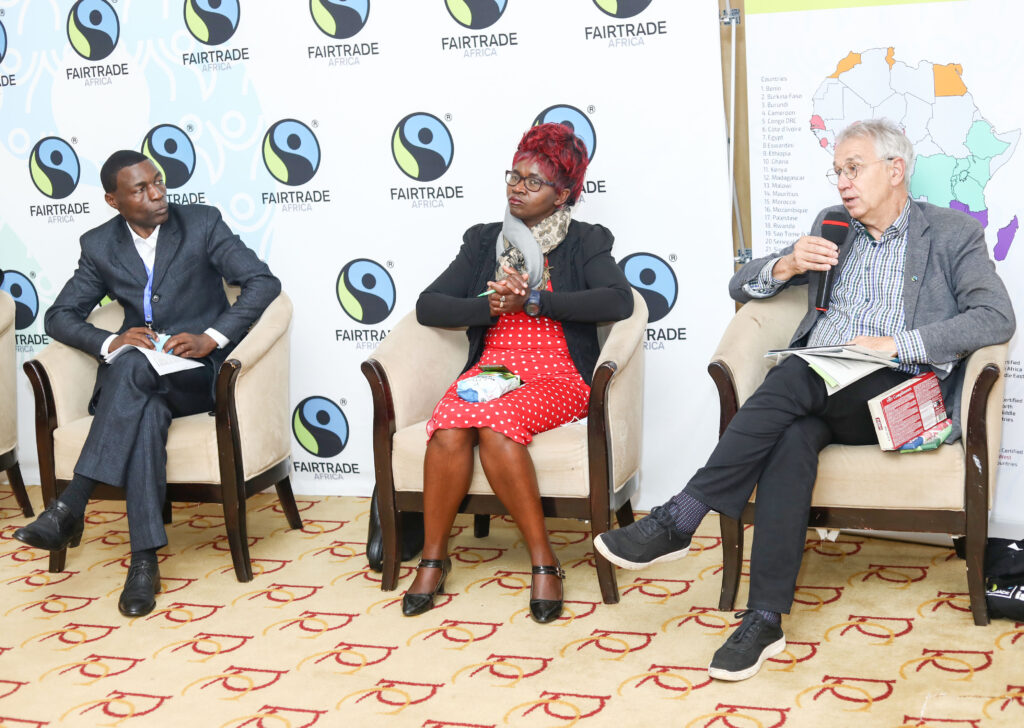 Fairtrade international is enhancing market access by working alongside farmers and workers to strengthen their businesses, take greater control over their lives, and generate solutions that alleviate poverty, assure human rights, and build climate resilience.
Fairtrade is working with farming co-operatives, 6,500 businesses and governments to make trade fair, and trigger a catalytic effect through providing livelihoods for farmers and people employed along the food supply chain while also contributing to reducing food insecurity across the globe and boosting the African economy.
There are more than 1.9 million farmers in the Fairtrade system represented by 1,880 producer organizations across the globe.
Growth of Fairtrade farmers and workers from the year 2015 to 2020 stood at 389,324. Top 7 products include coffee, cocoa, bananas, sugar, flowers and plants, tea, and cotton, which represent more than 90 percent of the farmers and workers in the Fairtrade system.
"Challenges of climate change are too big and urgent to be tackled by individuals. Fairtrade is expanding its model and engaging people and organizations to power our impact. This is Fairtrade's most ambitious strategy to date, and it reflects the gravity of the challenges we face. Additionally, Fairtrade is an enabler to farmers and workers in developing countries to secure better livelihoods through tackling the injustices of the global value chain," says Fairtrade International Global CEO, Ms Sandra Uwera.
The Fairtrade's Base wage is set at a minimum of 70% of the take-home pay needed for a living wage, which has been established by the Global Living Wage Coalition of standard setters for more than 30 countries and regions. The changes mean wages will increase by up to 15 % for thousands of workers in origins where workers currently earn less than the Fairtrade Base Wage. In East Africa, introduction of the base wage in the floriculture industry has already resulted in significant increase in incomes for workers.
Fairtrade producers' coffee sales remained stable globally. This was due to lack of travel restrictions within producing regions and a lack of shipping containers limited transport. Out-of-home sales have been slowly recovering and Fairtrade producers have been able to hold competitions, such as the Golden Cup, which have showcased the high quality of Fairtrade coffee in 14 countries, either virtually or in-person. The top markets for Fairtrade coffee in 2020 were Germany, the UK, the US, Canada, and France.
In 2020, producer sales for flowers remained almost stable, declining only two percent, despite massive logistical challenges due to the pandemic restrictions. Fairtrade flower producers showed resilience and determination during a very difficult time in spring 2020 when exports ground to a halt. The top markets for Fairtrade flowers and plants in 2020 were Germany, the UK, Switzerland, Sweden, and Finland, while the most significant growth was seen in Germany, Austria, Sweden, and France. Fairtrade is working with its producers to deliver carbon neutral flowers – like in the case of Wild Flower Ltd.
"Farmers and workers are embedded in all levels of our governance and decision-making. Understanding the impact of our work requires transparency and traceability, with the data to back it up. We unlock the power of Fairtrade supply chains with data-led insights that provide producers and companies with the tools to demonstrate Fairtrade's impact and support learning," adds Ms Sandra Uwera.
Some of the global brands that support Fairtrade include Guylian Chocolates, Maltesers Chocolates, Ben n Jerry Ice Cream among others. Some key customers and partners include Mars group, Carrefour Hypermarkets, Coop Supermarkets, Ben n Jerry (part of Unilever), Cargill, Barry Callebaut, B-Lab among others.
Locally in Kenya – Fairtrade Africa has supported leading brands like Kericho Gold and Dormans Coffee to source sustainable coffees and teas from Fairtrade certified value chains. Other brands include Zawadi Coffee (a women grown and owned coffee brand), Lecom from Machakos, , Umoja and Sireet Tea from the Rift Valley among others.