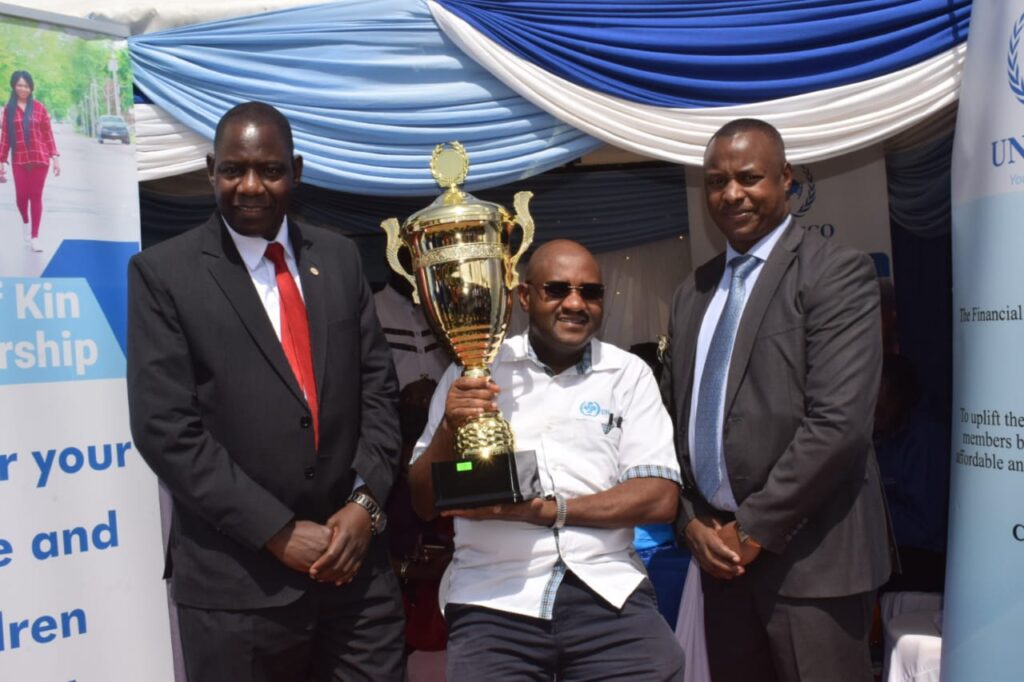 From left CPA Dr Nebart Avustwa, CEO, UN Sacco, middle CPA Charles Wambua Chairman Supervisory Committee and right CPA Bernard Koech, Chairman, Board of Directors
By Maximilla Wafula
UN sacco has emerged as the top sacco
in the Ushirika day celebrations.
The UN Sacco has come a long way since it's inception in 1975.
CPA Bernard Koech, chairman UN Sacco said that in the last few years the organization has been recognized by other cooperators as among the top saccos in the country.
In 2019 the UN saccos were the runner up and recognized as the top sacco being managed in 2022.
"This has come from hard work behind the scenes to enhance governance, improve operational efficiency through investing in technology as well as growing member base, " CPA Koech said.
CPA Charles Wambua Chairman Supervisory Committee observed that corporate governance is key to the development of any sacco.
"We take Corporate Governance Issues seriously and Supervisory Committee plays a pivotal role in it" CPA Wambua noted.
Dr Nebart Avutswa CEO UN Sacco said his organization draws membership from within the UN fraternity and other UN affiliated international organizations.
"We are now focusing on growing our membership in the diaspora and within the international organizations and foreign missions within Kenya," CPA Koech said. Ends