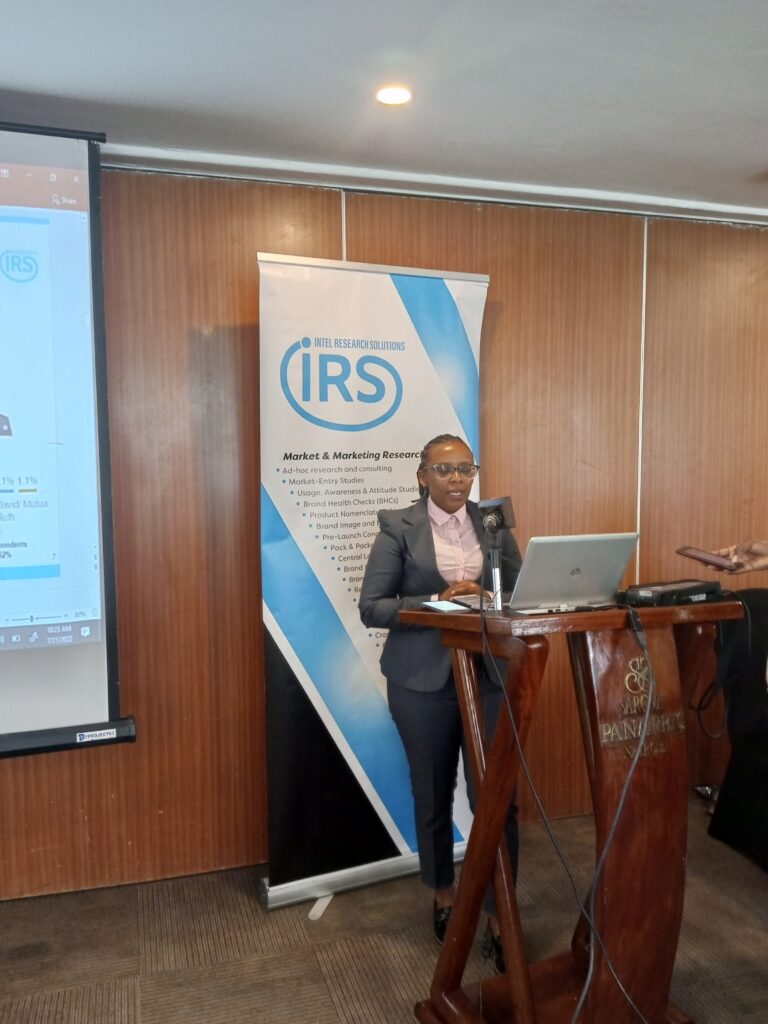 Karen Mwangi CEO IRS
DP William Ruto is the most preferred presidential candidate in Kenya, according to an opinion poll released on Thursday.
The poll that was conducted by Intel Research Solutions (IRS), shows that DP Ruto garned 50.5 % of the votes.
His closest challenger was veteran opposition leader Raila Odinga who garned 44.2 %.
Mwangi said that Dr.Ruto is likely to manage a first time round win against his competitor going by the data.
"Ruto is leading in central and rift valley regions," Mwangi said.
Odinga, however has a commanding lead in Nyanza and a slight edge in Coast, Nairobi, western and north east region.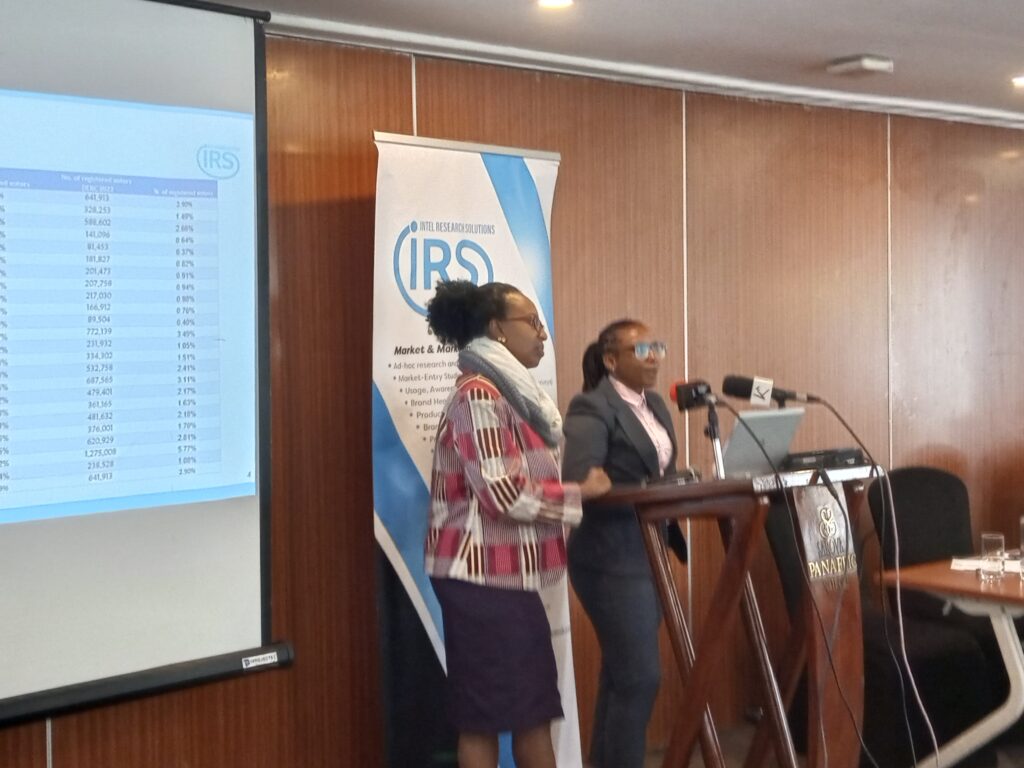 The study was conducted using 24,599 respondents across Kenya's 47 counties.
Changes observed in this poll are slight increases for D.r
William Ruto and Hon.Raila Odinga and a slight drop in the
Preferred 2022 Presidential Candidate – Overall
Base = 24,599 Respondents
Margin of Error: 0.5%
Q. If elections were held today, who would you most likely vote for, as The President/Deputy President?
❑ Dr. William Ruto lead in overall results with 50.5% preference (N=24,599)
6

Public Opinion Poll Report:
Presidential Popularity
Ratings
J