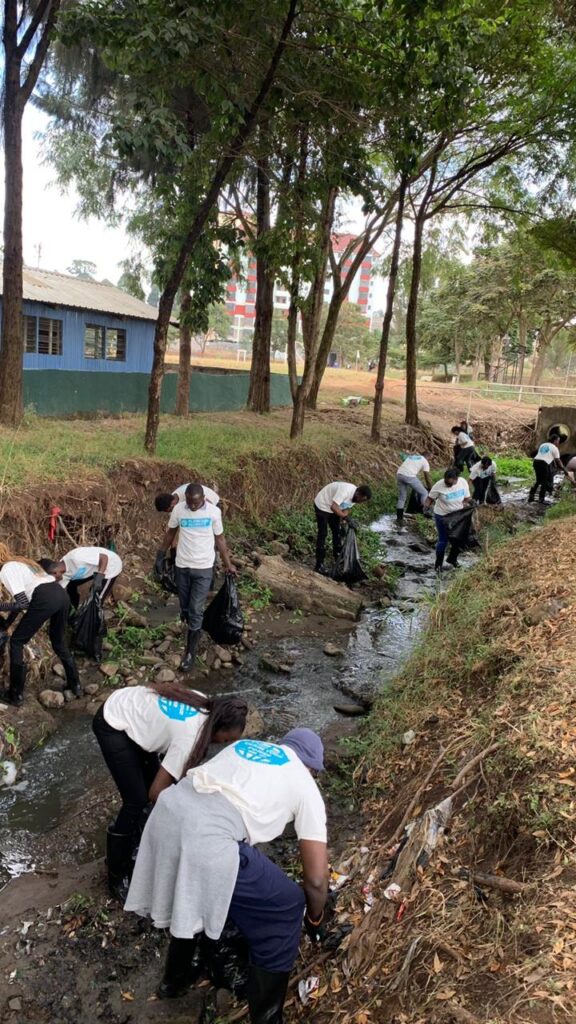 by Maximilla Wafula
Kenyan environmentalists Ruth Tanui on Saturday led other environmentalists in a river cleanup exercise.
The Blue Climate Action Summit hosted by Ruth Tanui spearheaded an environmental Symposium which was attended by the youth environmentalists globally, both in-person and virtually.
The Blue Climate Action Summit is a summit created to support Planeteers around the world in taking Blue Climate Action. In collaboration with Planeteer Alliance, a program of the Captain Planet Foundation (US-based NGO); has the mission of engaging and empowering young people to be the problem-solvers for the planet.
Lily Tanui, who is also a recepient of the Society for Ecological Restoration Africa Award urged the government to enact laws that promote environmental conservation.