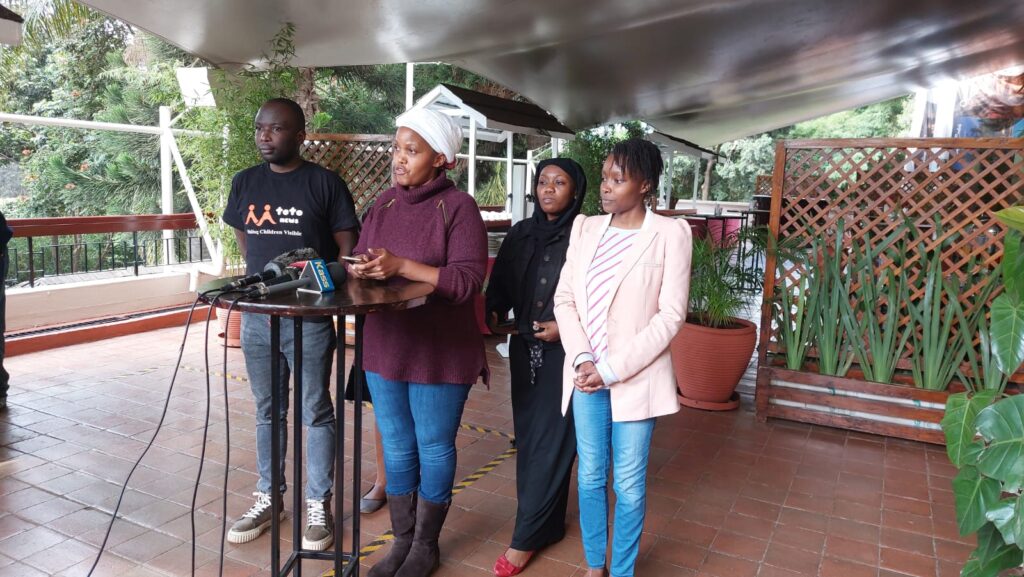 Child rights organizations on Sunday called for kids safety ahead of Kenya's general elections slated for August 9 th 2022.
Jennifer Kaberi of Mtoto News told journalists in Nairobi that there have been cases where children are being exposed to child protection risks due to political affiliations, child labour associated with campaign events; selling campaign merchandize, injuries during campaign-related skirmishes, staying a whole day without food and other forms of abuse.
"In situations where there have been negative parental conversations in households and communities on political affairs, children have found themselves in between opposing political interests thereby affecting them psychologically and emotionally," Kaberi said.
She called on parents and caregivers to prioritize safety, security and protection of all children at all times.
"Parents and Caregivers should have specific focus and attention to all children with various forms of disability and ensure that their safety, security and protection is enhanced within the households and communities," she added.
As we approach the elections day, the child rights campaigners appealled to all parents and caregivers to ensure that no child attends political events either in private or public.
They also urged all parents and caregivers not to take along their children with them to the polling stations, but if they must do, then safety, security and protection of all the children should be guaranteed.