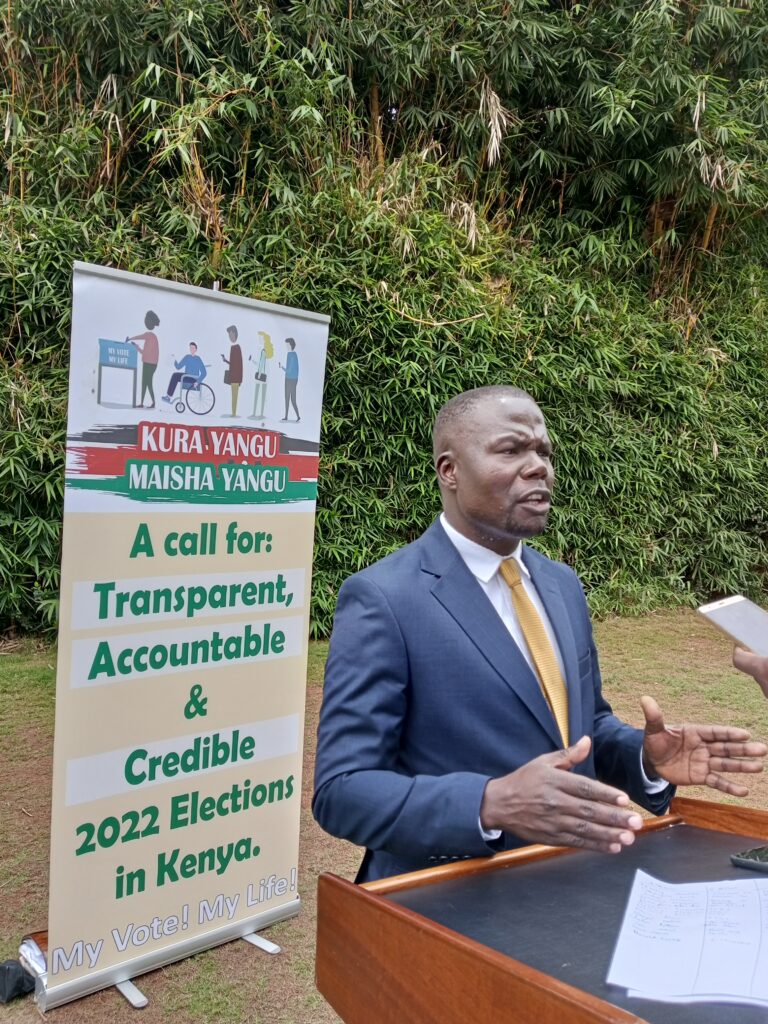 Kura Yangu! Maisha Yangu! Initiative on Monday urged the IEBC to conduct credible general elections.
Fredrick Ogweno exective director of Interregional Peace Network told journalists in Nairobi that whatever voting method is used, the system must be simple, accurate, verifiable, secure and transparent.
Ogweno noted that the IEBC should ensure that votes cast are counted, tabulated and the results announced promptly by the Presiding Officer at each polling station.
"The election results from polling stations should be openly and accurately collated and promptly announced by the Returning Officer," Ogweno noted.
The IEBC has registered over 22,120,458 registered voters for the general elections scheduled for August 9, 2022 voters are expected to cast their ballots for the six elective positions – 1450 Members of County Assemblies; 290 Members of the National Assembly, 47 Senators, 47 Women Representatives, 47 Governors and their deputies; and the President and Deputy President.
Churchill Suba, convenor of Kura Yangu! Maisha Yangu! Initiative said that
The management of Kenya's public affairs for the next 5 years will be in the hands of those individuals in whose hands, Kenyans are set to delegate their sovereign authority through the electoral process.
Suba observed that the Supreme Court heavily censured the IEBC on the elections processes and the hope is that the Chebukati-led commission got its learning from its previous mistakes, and will do a better job this time around so that the election process can be concluded in the first round to release Kenyans to more gainful social and economic pursuits.
Kura Yangu Maisha Yangu submits that there is no better time than now that our beloved motherland, Kenya has bestowed on the IEBC the solemn duty to ensure the realization of these constitutional ethos and aspirations for the people of the Republic of Kenya.