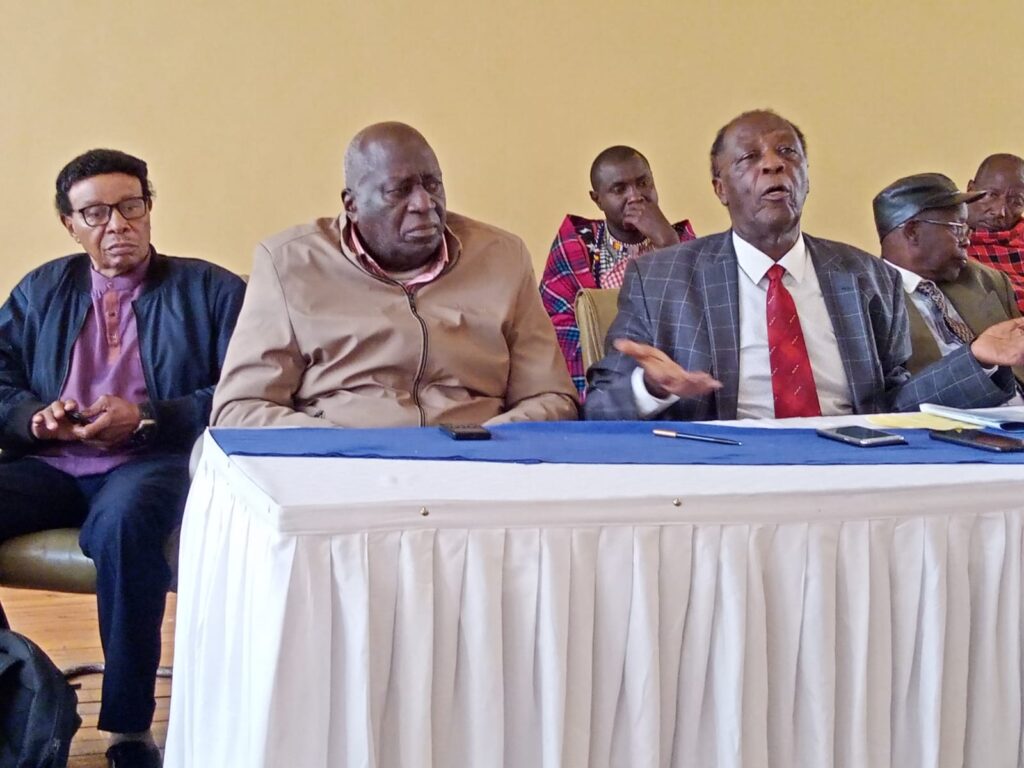 By Fred Maingi
Kenyans have been urged to give Hon. Raila Odinga a chance to wipe out Corruption in the country and bring peace.
Former Mayors and councilors who served the country in the late 1980's-2000 led by former Nairobi Mayor Professor Nathan Kahara, Habib Omar Kongo, Joe Aketch and Cllr Peter Oduor who is the Coast region cordinator among others said the only reward Kenyans should accord Hon. Odinga is to elect him as the 5th Kenya President.
Kahara who is also the patron of Kenya veterans for peace and also president of Golden rule further pleaded with Kenyans to maintain peace and harmony even after the General elections.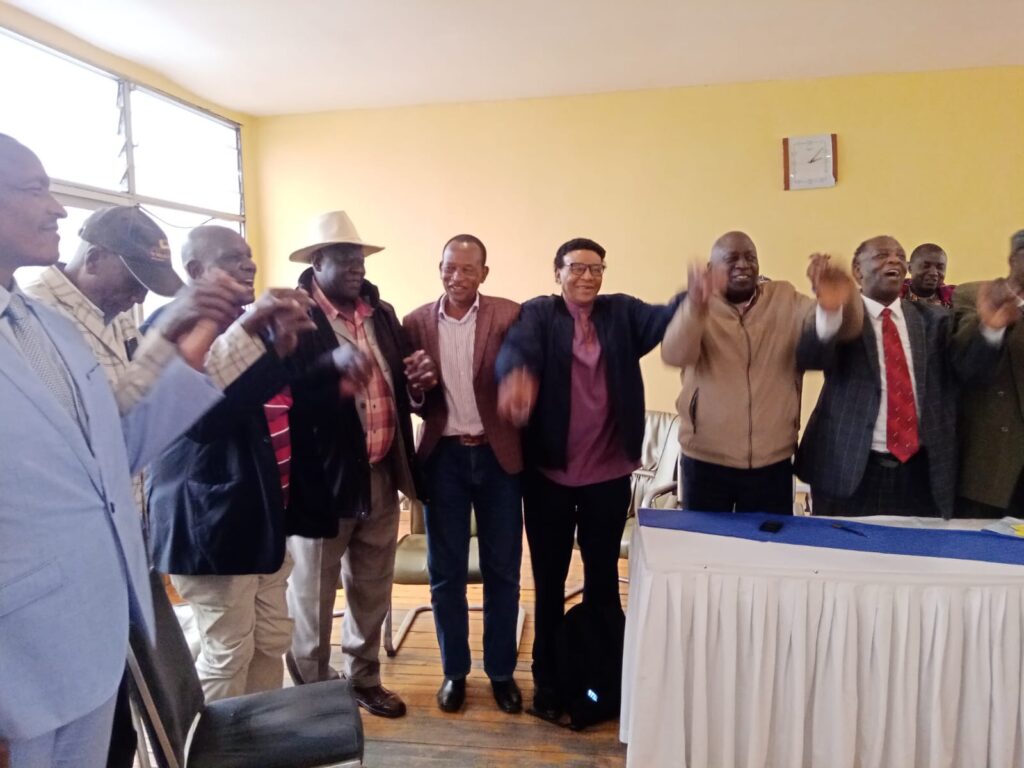 Joe Aketch said Raila deserves to be given a chance to steer the country to another level owing to his experience and sacrifice to liberate the country.
The well attended meeting held at the Nairobi's Clarion hotel unanimously endorsed the former opposition leader by comparing him with Nelson Mandela or Martin Luther King.
They defended Odinga from accusation that he was a non christian and does not fit to lead the country.
Kahara said Odinga has been preaching peace and unity all along adding that he had a chance in 2002 to lead the country but instead opted to declare the late president Mwai Kibaki "Tosha".
"Odinga is a transparent and clean man who has never been involved with corruption . He has fought for the poor and the second liberation that brought that freedom of speech we are enjoying" observed Kahara who is also the 5th Mayor of Nairobi.
The members urged Kenyans to turn up in large numbers during election day and vote for Hon. Raila Odinga.
Habib Kongo lauded Hon. Odinga adding that he had sacrificed his life to liberate the country and freedom of speech.
" Odinga is a true democrat He is not greedy like some current leaders seeking for power, Im urging Kenyan's to turn up in large numbers on Tuesday by voting for Hon Raila Amolo Odinga"observed Kongo.
"This members you are seeing here, added Kahara, are patriotic. They ave never been involved with any corruption malpractice. Their aim and vision is to see Kenya remains peaceful under Hon Raila Odinga "
Those who attended the meeting included cllr Joseph Ogut from Kisumu, Cllr Stephen Kaberia(Meru), cllr Peter Oduor(Coast regional coordinator),and cllr. Hamson Odiyo from Homabay.
Others were Cllr Salat Garacha(Tana river), Benson Munga(West Pokot),Francis Ole Koriate(Narok coordinator ), and Cllr Abubakar Arache from Tana River among others.