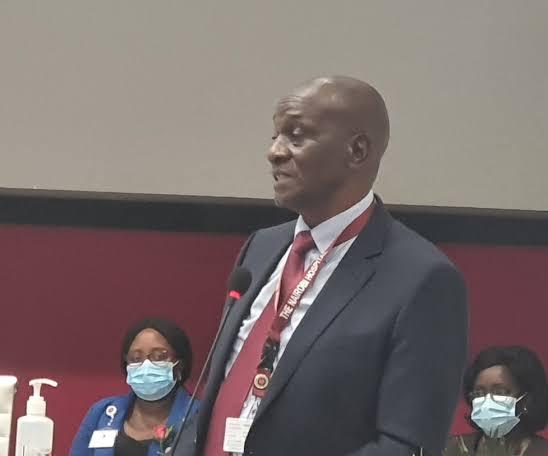 Nairobi hospital's Chief executive Mr. James Nyamongo shares his work secret at the top of Nairobi hospital.
Two years ago, Nairobi hospital was a no go zone by locally and internationally for the patients, and fraud over the news and the bame was the talk of town over how patients were being over charged and treatment with unprofessional nurses.
But this was a thing of the past when Mr. Nyamongo joined the hospital, his sole priority,was to change the culture and people who representing the hospital as well as treatments which workers can celebrate today.
He said at the moment the hospital is currently implementing a modernise pharmaceutical storage in a move that will transform the hospital into a premier healthcare facility in Eastern and Central Africa region.
He said with an increase of bed capacity ,Nairobi hospital now is at the top of the bar.
Mr Nyamongo also said since he took over he has made sure the a good working environment for all.
"My main strategy was to ensure working with the human resource to get the right people for the right job for delivery ,every career matters alot,we have a lot of talented in kenya",he adds
The hospital at the moment have got a modernise new theatre with more thsn 100 beds with modernise offices under his watch.