ORGANIZATIONS OF PERSONS WITH DISABILITIES THE UNCONSTITUTIONAL NOMINATION IN 22 COUNTY ASSEMBLIES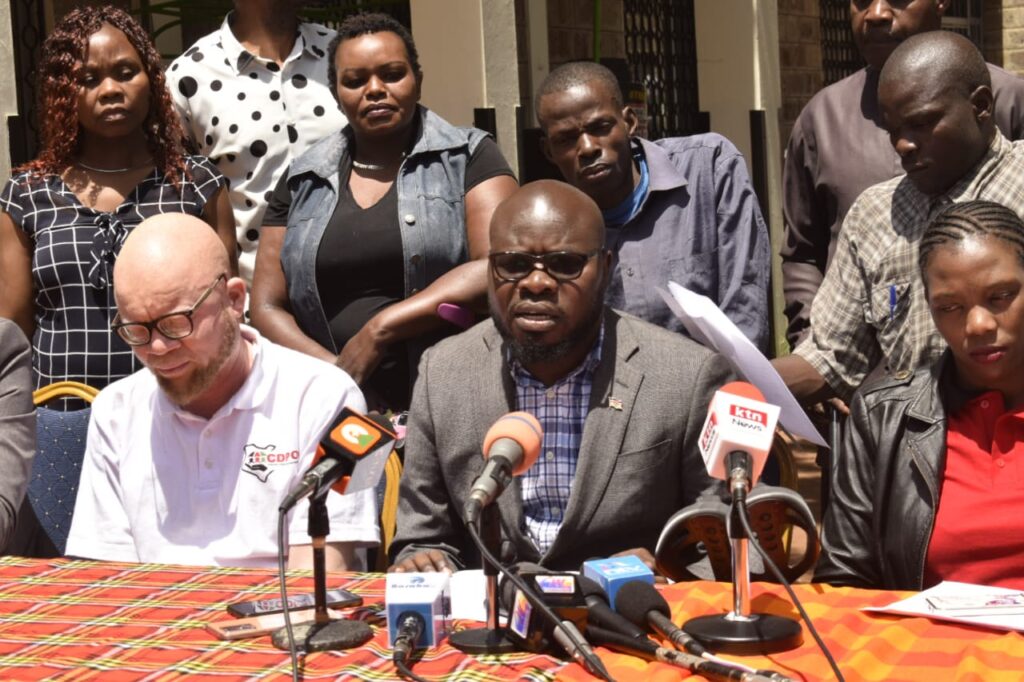 By Maximilla Wafula
The Executive Director , association for physically disabled of Kenya ( APDK) Mr.Joseph Atela today with other organizations for persons with disabilities (OPDS) working with the consortium of disabled persons organizations in Kenya ( CDPOK) held a press briefing and called on the government to ensure inclusive governance and proper representation of persons with disability in all county assemblies , national assembly and senate .They congratulated all the elected legislators with disability in both National assembly and the County assemblies .
Atela noted that the politicians gave a spirited fight in the campaign trails as the electorate trusted in their leadership skills and the manifesto they presented to them.

IEBC gazetted 186 nominees to the county assembly
CDPOK noted with heightened concern that there was lack of representation of persons with disabilities in 22 county assemblies. This manifested continuation of previous patterns of intentional oversight where after 2017 General election , a total of 17 County assemblies did not have a single representation of persons with disability.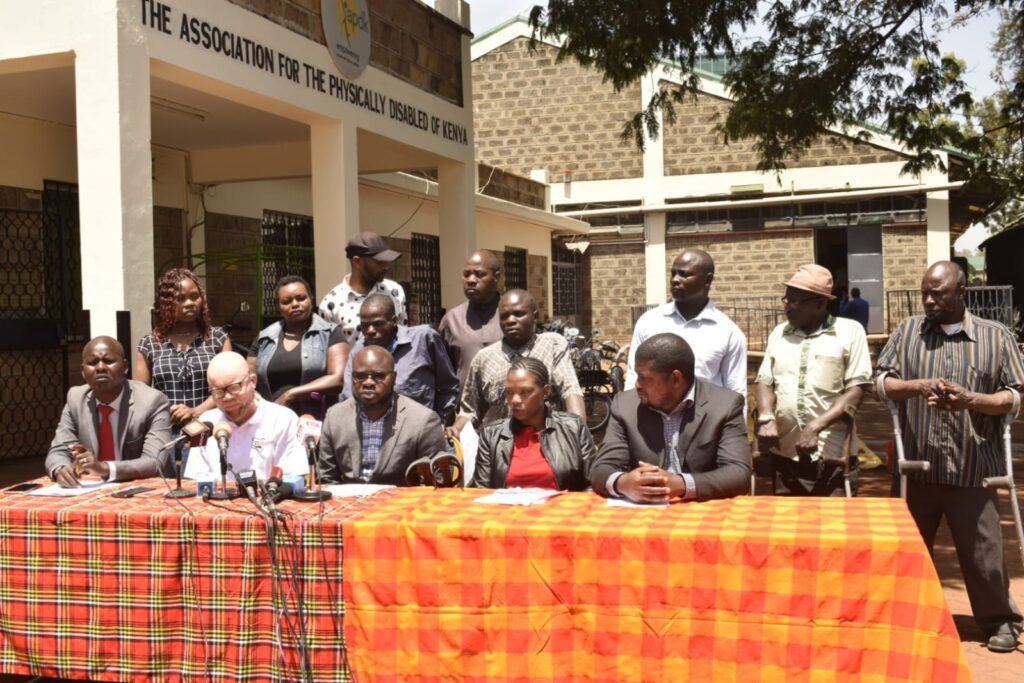 They called for open and fair democratic process that encompasses a component of fair representation and non discrimination as expressed in Article 81( c) of the Kenya constitution. Their representation and decision making spaces is essential in guaranteeing their inclusion and participation in societal affairs , Article 177in our constitution envisioned such representation .
Joseph Atela said that CDPOK has
filled a petition in court to challenge the lack of proper respresenation.

The disability leadership led by Benson Kiptum , head of National programs APDK congratulated President Dr. William Samoei Ruto for winning the August elections . Kiptum hoped that Ruto's government will lead in inclusion of persons with disability as cited in UDAs disability charter developed during the campaign period .
They also noted with great concerns the omission of persons with disabilities in the just named list of proposed cabinet secretaries.
CDPOK expects the government to ensure actual implementation of Article 54 ( 2) that provides for a minimum of 5% representation of with disability for both appointive and elective positions , for examples Cabinet , Secretary, PS CAS CECs Ambassadors,CAS ,CECs, Ambassador's, Commissioners, Parastatal boards , CEOs and many others.
Ends.