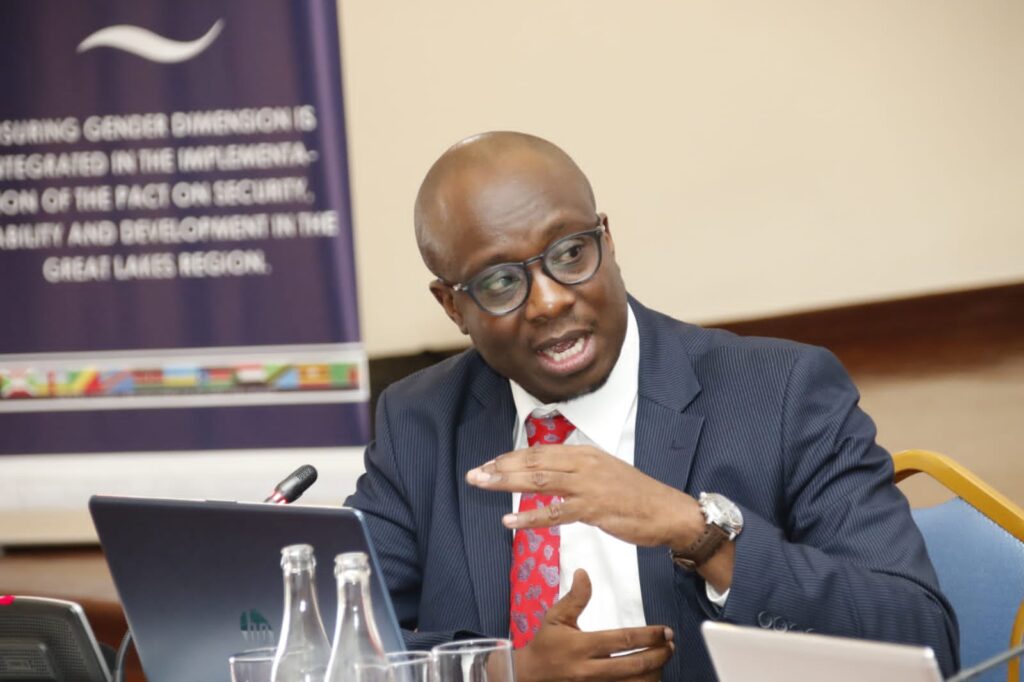 DR PAUL OTUNG
by Maximilla Wafula
Director, Economic Development and Regional Dr. Paul Otung when addressing distinguished youth delegates from the 12 ICGLR Member States during the international conference of the grate lakes region in the Republic of Kenya .
He emphasized on promoting regional learning in agricultural and industrial for job creation for youths , opportunities through the establishment and promotion of cooperatives .
Through the project promotions of youth employment in GLR is a capacity building project for the youth by IGLR . Prioritized eight ICGLR member states based on unemployment and poverty rate . Targeted countries includes : South Sudan , Republic of Congo, Sudan, CAR , DRC, Burundi, Zambia, Angola, Kenya , Rwanda , Tanzania and Uganda.
To benefit from the regional research and learning the project will cost USD10M , over a period of 5 years in partnership with AFDB , WB , UN special Envoy according to Dr. Paul Otung.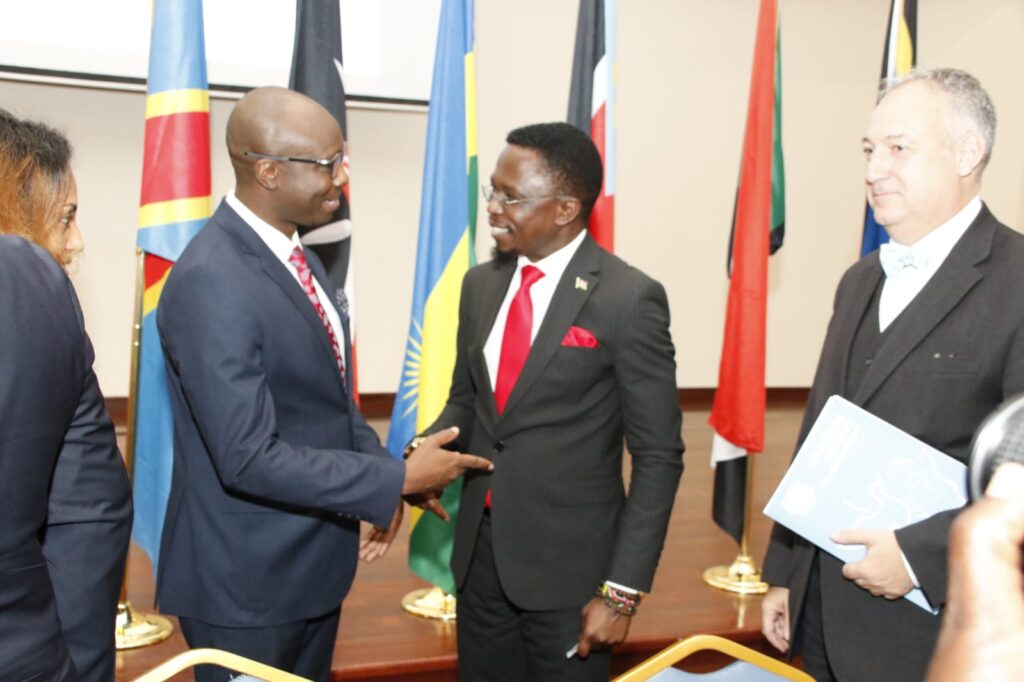 The three components project will includes : project management and institutional capacity building, Regional research and Regional learning. The project will help train in the field of cooperative to eight Ms of ICGLR, support the national empowerment framework and the gender empowerment in GLR MS.
The project outcome will enhance knowledge among the youths management cooperative, lessons and shared experience and technical capacity in the areas of establishing and running agricultural and industrial cooperatives . Due to the above the project incur several challenges including social cultural factors, time and budget .
Ends.