by Maximilla Wafula
Nairobi leading retailer chain, Naivas Supermarket today opens its doors to its
newest outlet at Kahawa Sukari .
The new store will be the retailers 10th store
in Nairobi . This new development comes barely a week after
the 86th store opening in Meru at Greenwood Mall, Meru Town.
This new store that covers 30,000 square feet of trading space now puts Naivas store tally at 87.
This is the 10th outlet in the greater Thika Road Region and a much-welcomed addition to the vast
neighbourhood of Kahawa Sukari which cuts across both Nairobi and Kiambu Counties.
This area which serves as a bedroom for thousand of Nairobi workers will finally get to experience world-class
shopping as only Naivas can provide served with authentic Kenyan hospitality.
The outlet promises a wholesome shopping experience, right from the excellent customer service
and the fresh offering which is a key focus that promises to satisfy the most sophisticated of palettes
to the fully stocked shelves with a mix of products that will abundantly meet customer needs from
everyday household items to crockery and even electronics.
"We are excited with this new development as it has been a long- standing order by our shoppers , they wanted a store that compliments their lifestyle and as a brand that is comitted to the promise of offering a worldclass shopping epreience, we are delighted that we are able to fulfil this.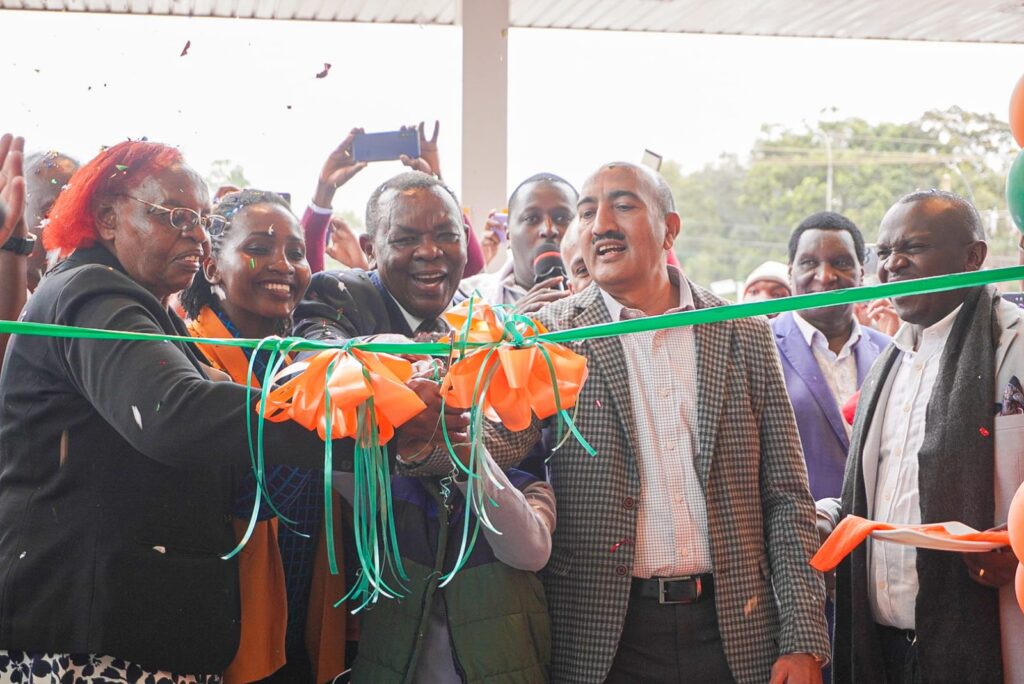 We have
done our research and taken learnings to understand our shoppers and come up with a branch that
better fits the residents of Kahawa. We guarantee freshness , quality and affordability as we live up
to our mantra "Naivas saves you money". As we enter the festive season, the we have our annual
Christam campaign dubbed Team Naivas, Supermarket Kikombe Kikwetu with the taggline Kila Mkenya ni
Mshindi. The campaign ensures that other than the sale promotions, our reward card shoppers
stand a chance of winning ksh. 2000 vouchers, our Iconic goat, 65'' Tvs from coca cola and they are
awarded ksh.300 vouchers once they tap to pay over ksh. 3000 using their branded Visa card . Top management Naivas , Chief Commercial Officer
Willy Kimani, said
A busy festive season lies ahead for the retailer as it has its eyes set on the next store openings in Ruai.
Ends….