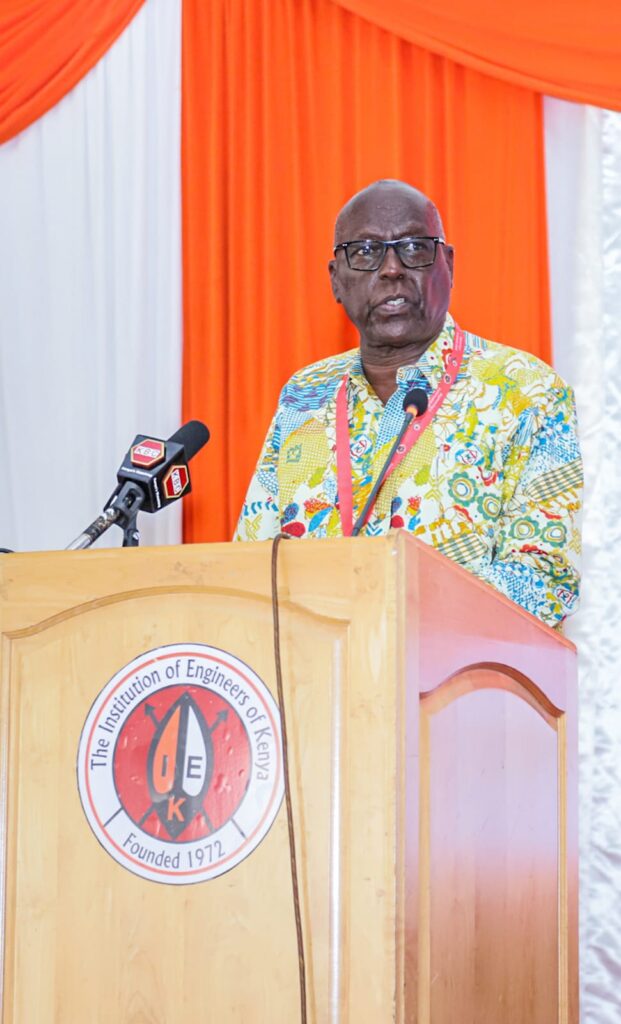 by Maximilla Wafula
Chairman , Engineers Board of Kenya Eng. Erastus Mwongera, During the 29th IEK International Convention on "Sustainable engineering in the era of Climate Change ".
on 23rd November 2022 at Diani Reef, Kwale County . Joined other fellow engineers in the opening of the International Convention Conference to engage in discussions on one of the biggest problems that are currently facing the world, i.e., climate change.
Engineering is of critical importance to sustainable development , through engineering, scientific discoveries are converted to useful daily necessities and infrastructures for transport, water, electricity and communication thereby driving the socio-economic development of Nations.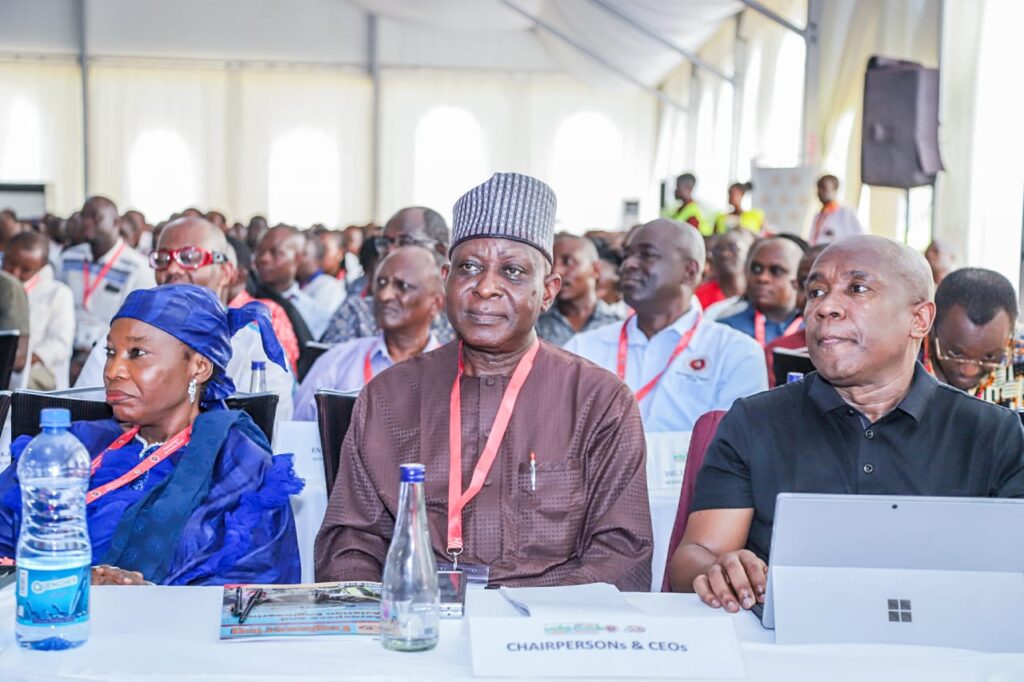 The Collaboration of engineers both locally and globally is essential to finding sustainable solutions to the problems facing humanity. There is an urgent need for our country Kenya, our region and the world at large to accelerate the adoption of sustainable engineering models to address the pressing challenges of climate change such as environmental degradation, freshwater scarcity, loss of biodiversity and natural resource depletion.
The Engineers Board of Kenya (EBK) is a statutory body established under Section 3(1) of the Engineers Act 2011, with the overall mandate of developing and regulating engineering practice in Kenya. It's objective is to ensure that professional engineering services are safe, efficient, and effective for the delivery of all engineering infrastructure systems and processes in Kenya.
Further, the Board is expected to set standards for engineers in management, marketing, professional ethics, environmental issues, safety, legal matters, and any relevant field with the aim of achieving a safe and efficient engineering infrastructure
The event was graced by the Chief Guest, Cabinet Secretary Water, Sanitation and Irrigation. Hon. Alice Wahome , whereby the key strategic programs, recommendations addressing gaps to prevent further collapses and loss of lives was highlighted.
The report was forwarded to the Ministry in August 2022 for implementation in accordance with Section 7(1)(u) of the Engineers Act 2011. Enhancement of the disciplinary committees to review cases where complaints have been raised against professional engineers .He appealed to developers to only engage qualified professional engineers and enter into contractual agreements where their roles and responsibilities are clearly spelt out. He urged all prospective students to ensure they enroll in engineering degree courses that have been recognized by the Board as well as universities to offer engineering degree courses recognized by the Board as this will ensure that graduate engineers are fit for industry and can contribute effectively to the rapid development of our economies.
The Board has therefore set an ambitious strategic intention to have in its register 10,000 engineers by 2027. For this ambitious plan to succeed, the Board has put in place the Graduate Internship Programme (GEIP) which seeks to ensure that graduate engineers across all MCDAs and private sector employers go through structured training that will enable them to gain the professional competencies required for professional registration and within the stipulated period of 3 years as much as is possible. So far, the Board has entered MOUs with Isuzu, KEBS, Davis and Shirtliff and is preparing MOUs for KeTRACO, KPA, KPLC, County Government of Vihiga. In addition, the Board is developing sector-specific Graduate Engineers training curricula and commend KeNHA for developing one for highways engineering; Board intends to roll out the curriculum within the next three months. He urged all employers of engineers in the public and private sectors to institute structured training for graduate engineers to become professional engineers within the shortest time possible .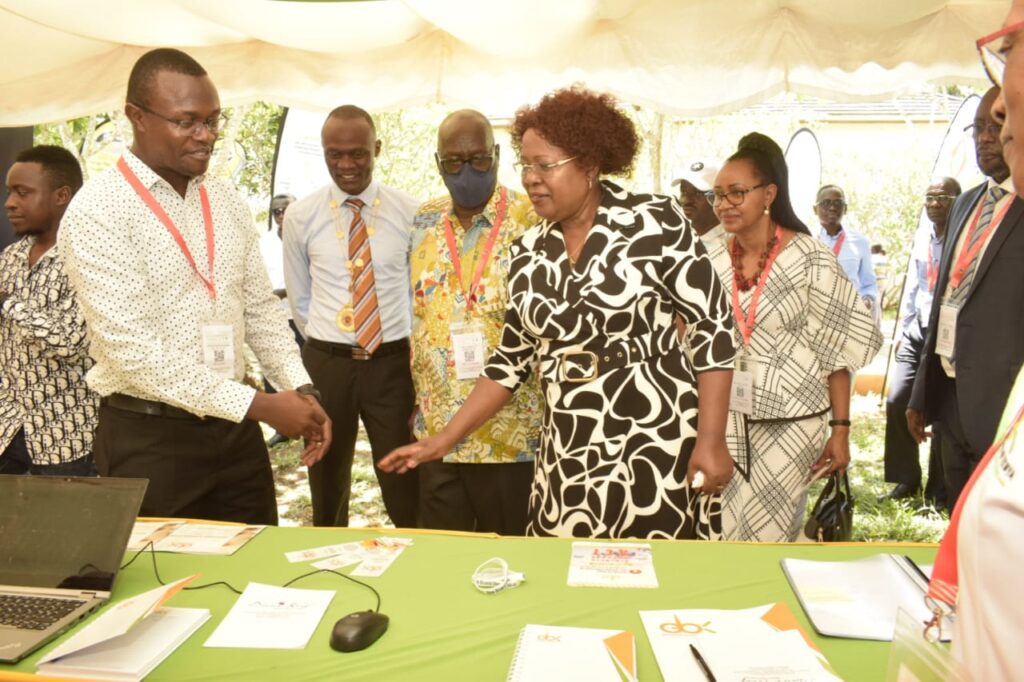 Director Compliance Standards and Enforcement Eng . Antony Makokha with the Cabinet Secretary Hon. Alice Wahome

The Board has been involved in various trade talks organized under the Ministry of Trade on the liberalization of various professional services at the global, continental and regional levels including engineering services.
The Board is fully committed to increase intra-Africa and global trade, develop various capacity-building programmes to ensure consulting engineering firms are able to take up opportunities across the continent and the globe. The East Africa delegation convened here to take stock of the implementation of the EAC Mutual Recognition Agreement on the sidelines of this convention.To achieve the above milestones, the Board acknowledges the support it has received and continues to receive from all our stakeholders and partners particularly our parent Ministry of Roads and Transport.
Ends