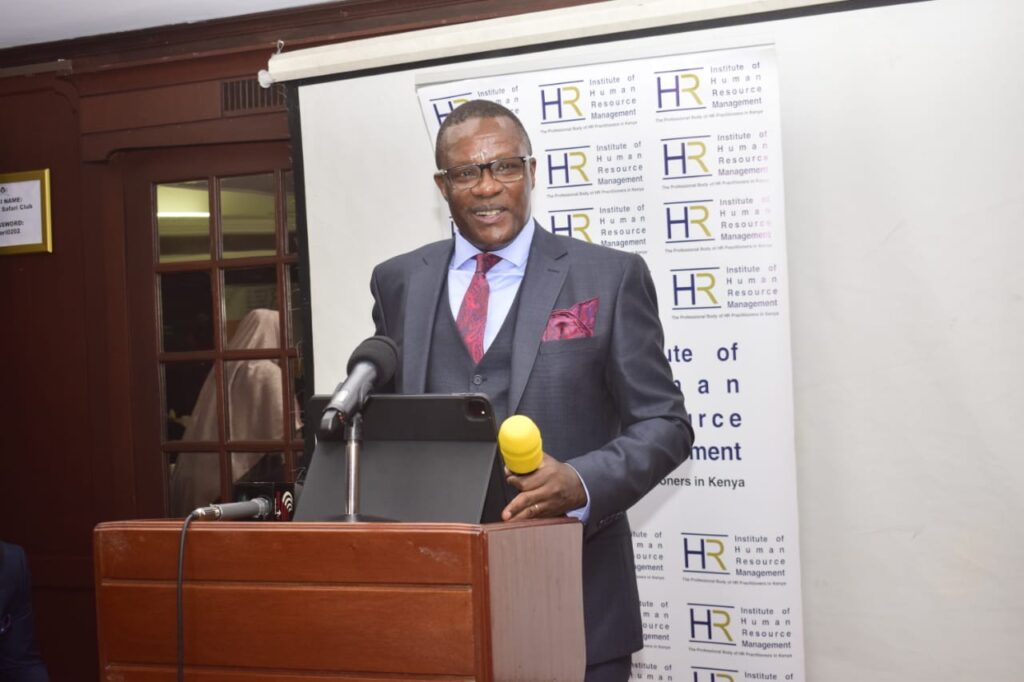 by Maximilla Wafula
Mr. Philip Dalmas of Institute of Human Resource Management led other Fellows of the Institute of Human Resource Management, CEOs and Business men during the congratulatory breakfast meeting in honour of Hon. Eliud Owalo , Cabinet Secretary Information , Communication and Digital Economy at Safari Club Towers Nairabi . This opens the path for more people to access opportunities and in this case it raises the profile of the HR professionals in the Country .
This occasion provided a wonderful opportunity for us to reflect on the growth of the profession, 35 years since this wonderful institution was established and 10 years since the enactment of the HRMP Act No. 52 of 2012. We stand on the shoulders of great men and women who have devoted themselves to the growth of the HR profession and I am pleased to see some of them in this room. Said Mr.Philip Dalmas.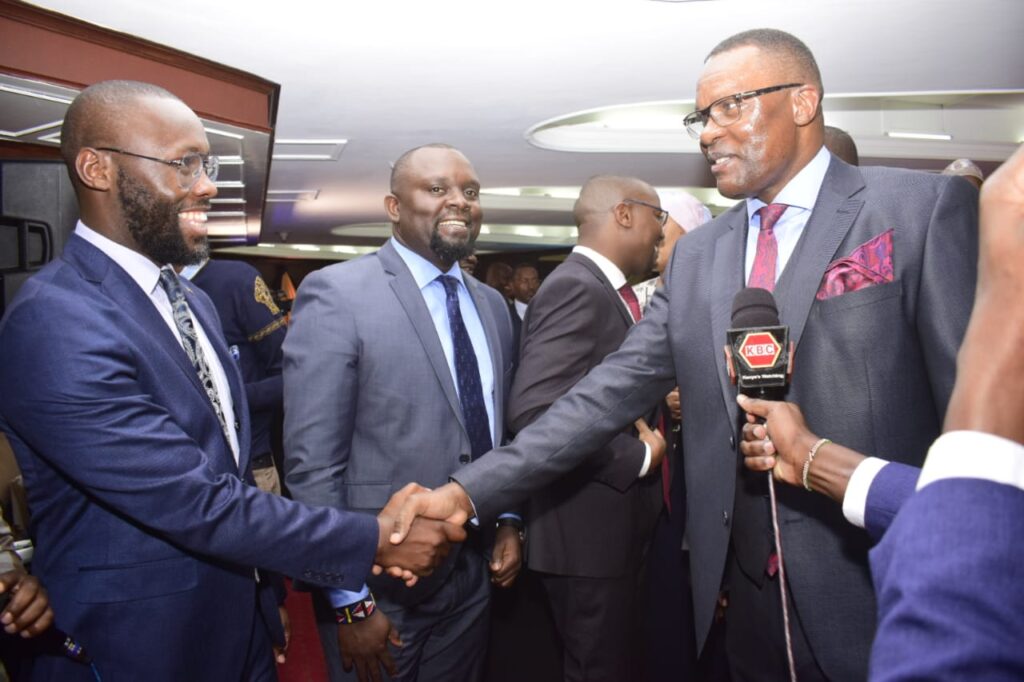 Cabinet Secretary Eliud Owalo is a vastly experienced HR professional, Management Consultant, Economist, and Strategy expert. He is currently pursuing a Ph.D. in Strategic Management, from the University of Nairobi and holds a Master of Business Administration (MBA) Degree in Human Resources Management, from the same University
The Cabinet Secretary Eliud Owalo appreciated the leadership of the Institute of Human Resource Management, led by the National Chairman CHRP Odero Phillip Dalmas. "I do not take for granted the honor you have bestowed upon me by hosting this breakfast in my honor" . I am a proud HR professional who has consulted and advised organizations and governments on matters of people management.
I will be calling upon many different categories of professionals to support the effort to migrate into the digital working space, CS said.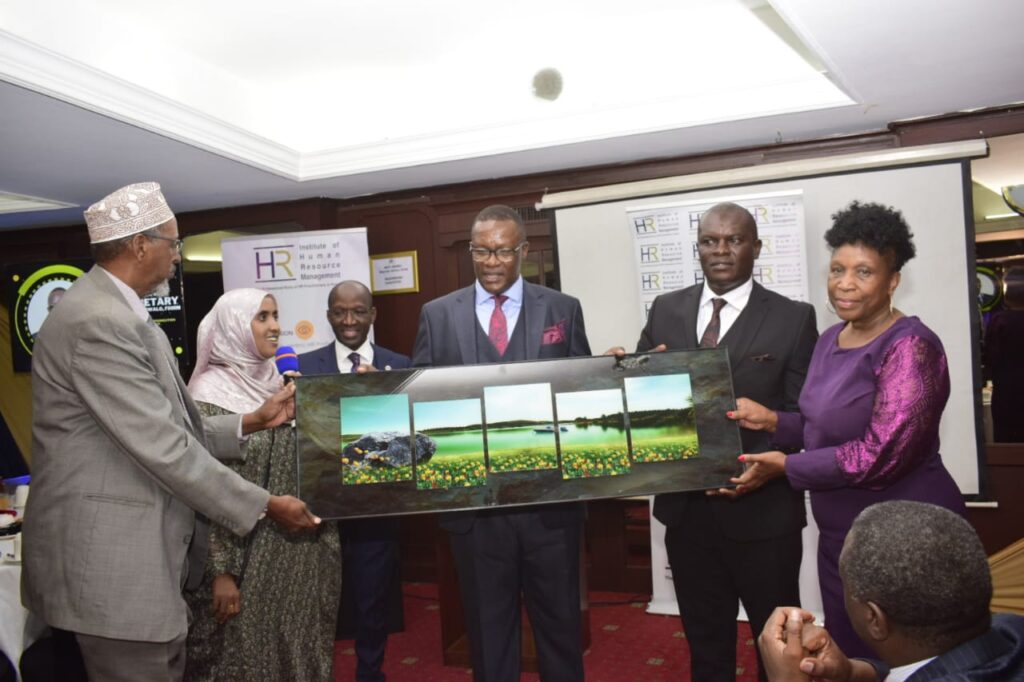 We must reimagine the future and reengineer ourselves for it. We must be predictive and create our own spaces, into and in, that future. We must also develop the right attitudes towards technology and not resist change. with people
From the development of the digital infrastructure to digital skills we need the human resource. It is important for us that this resource will be home-grown. I call upon HR professionals to reimagine the jobs and the competencies that are required for the new digital world.
I encourage us to embrace the opportunities that technology and the digital economy present in supporting the youth through coaching and mentorship using available technology platforms. As a Ministry, we will endeavor to engage HR professionals through the professional body as we design, develop and implement initiatives for the benefit of our beloved country.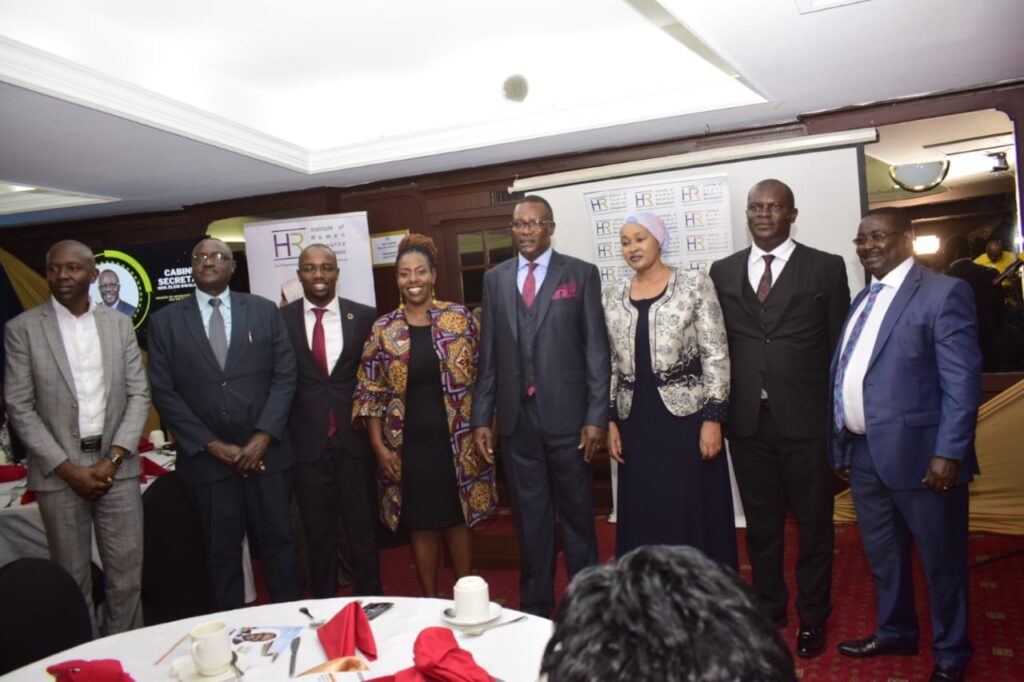 I call upon the leadership of the institute to create a pool of HR professionals who can advise the state and non-state actors on matters of people management, productivity and skill development for the digital economy. I will gladly spearhead the initiatives where IHRM can collaborate with other stakeholders in an effort to transform the development and management of our workforce in order to remain competitive in the global scene .
Ends …