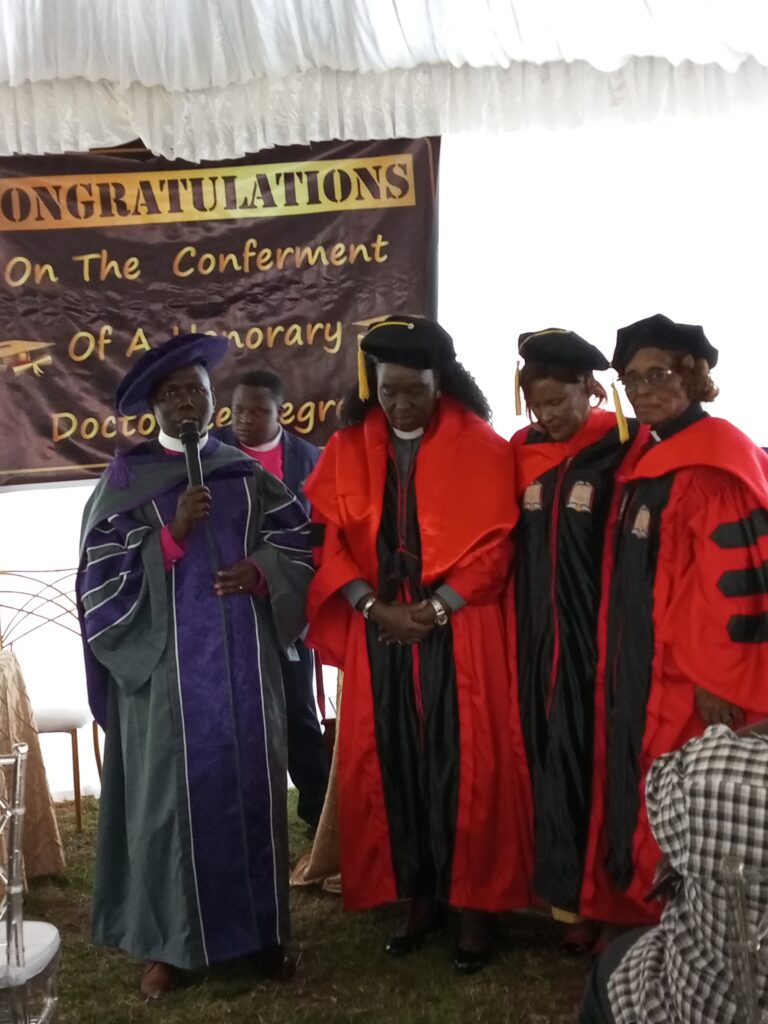 By Staff reporter
The International Kingdom University USA on Saturday conferred honorary Doctorates to four deserving Kenya philanthropists.
Bishop Eugene Kavune Nzabonimba, chair of the International Gospel Ministries, worldwide conferred the awards to Elizabeth Githua, Margaret Karungaru Gachagua and Grace Wairimu Gitonga due to their outstanding work to humanity in the country.
Bishop Kavune urged Kenyans to extend a helping a hand to those in need regardless of tribe and religion
He added that service  to humanity is an outstanding gesture of love which people must continuously embrace especially in this time where  so many Kenyans are going through tough times.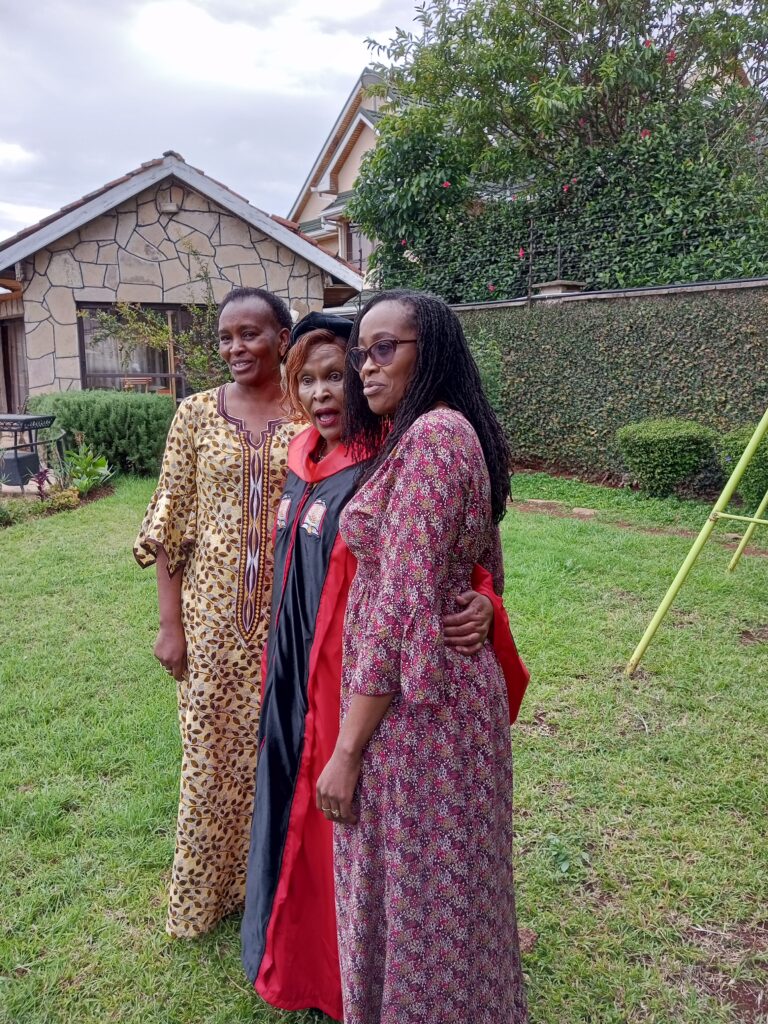 Margaret Karungaru Gachagua, who is the a former first lady of Nyeri county has done tremendous work that has helped to transform the lives of many vulnerable individuals in society.
"As Kenyans we need to take care of anybody who needs help," said the widow.
She revealed that her philanthropy comes from her up bring.
"When I was growing up, our house was always open and neighbors used to come for food and shelter," she added.
Elizabeth Githua said that she has dedicated her life to serve all needy persons including orphans and widows.
"This doctorate degree is not for me but for the people who have assisted me in my journey," she noted.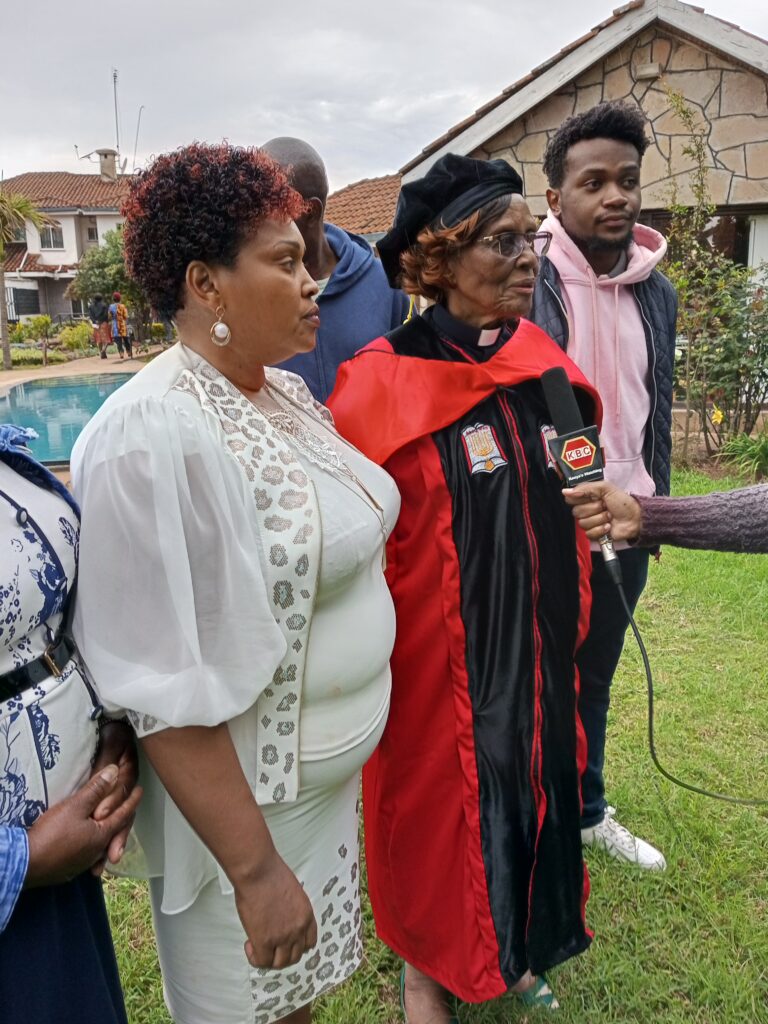 Grace Wairimu Gitonga said that she started taking care of vulnerable children more than 30 years ago due to her love for humanity.
"So far I have impacted about 50 children who have since completed school and are now productive members of society," she added.
She revealed that her philanthropy emanates from her father who used to help the less fortunate members of society.