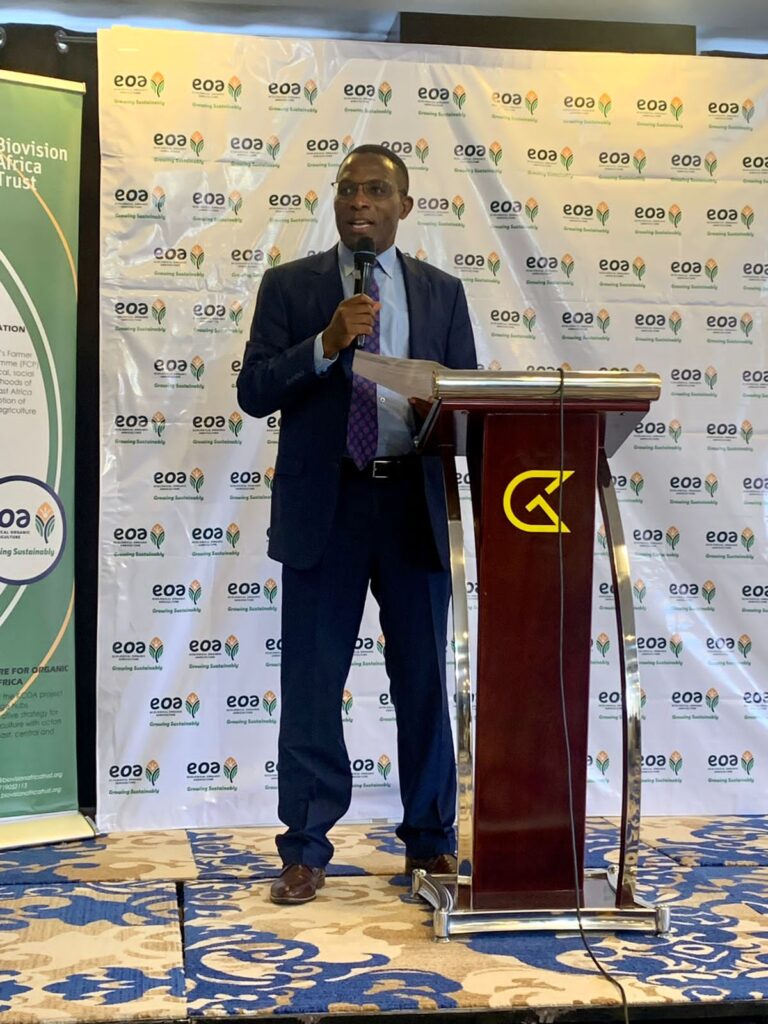 by Maximilla Wafula
Dr David Amudavi Executive Director of the Biovision Africa Trust
Decried the dire cases of starvation facing millions
Of Kenyans against the backdrop of large untapped agricultural
Resources.
Speaking during the launch of its first Eastern africa agro ecology conference in Nairobi he says
'It's a crushing disappointment that we have people sleeping hungry
In Kenya and only less than a quarter of our land being put under
Productive use,' said Dr Amudavi.
Embracing sustainable food production mechanisms and re-
Adoption of local inputs like farmer managed seeds – traditional – in
Agriculture will boost the drive towards food security in africa and
the world. Players in the sustainable farming systems under the umbrella of the
Ecological Organic Agriculture (EOA) have urged the public and
Private sectors to be cognizant of the negative effects of artificial
farming inputs that have continued to increase the pace of climate
change and hindered the regeneration of soils for agricultural
purposes.
He noted that adoption of safe farming methods and use of farmer-owned seeds that were traditionally used in the country is the only way to ensure that we can have continuous supply
of food for the population.
'We have witnessed even our rivers drying in areas like Baringo yet they would be flowing with fresh water!' said Dr Amudavi during the launch of the Agroecology Conference.
This conference aims to invoke consciousness and motivate regional and continental communities to dialogue how to invest in interventions which can ameliorate the negative
impacts of the current unsustainable food systems by
transitioning towards more environmentally friendly solutions
with long-term vision and planning.
Speaking during the launch, Ms Grace Mugo from the Ministry
of Agriculture noted that there is an urgent need to scale up and ensure sustainability of farming systems based on
environmentally friendly technologies and methodologies and
that the ministry was very much involved in
the drive towards ensuring food security in the country and urged all players in the private and public sector to consolidate efforts to ensure interventions towards food sustainability and
adopted and put into practice.
Ends …