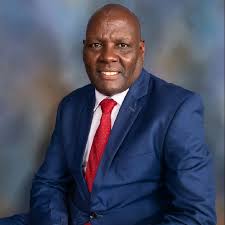 By Jeff Kizzilah
The presiding Bishop Hon David Thagana of Glory Outreach Assembly and also the Secretary General Federation of Evangelical Churches of Kenya has hit out at the opposition leaders whom did not join the 20th National Prayers Day in Nairobi,which was to reconcile government and the opposition side.
Bishop Thagana who is also the founder of Global outreach Assembly has said it was unfortunate to see opposition missing to be part of the 20th National prayers day held to bring unity among leaders and kenyans as a whole.
The 20th National Prayers day this year theme was : Reconciliation,which he said was meant to bring two antagonist groups together for the peace of the nation.
Speaking during the National Prayer Day held in Nairobi,Bishop Thagana said "its very uncalled for and unfortunate if the other side of the opposition were totally did not feature in the Reconciliation table with the National government,he adds
He said with opposition missing to attend the meeting it bring a bad picture to the nation and to the world that kenya still have got a long way to reconcile towards a peaceful environment.
Bishop Thagana said the prayers were not for the national government but for all kenyans to meet and end the disagreements after election.