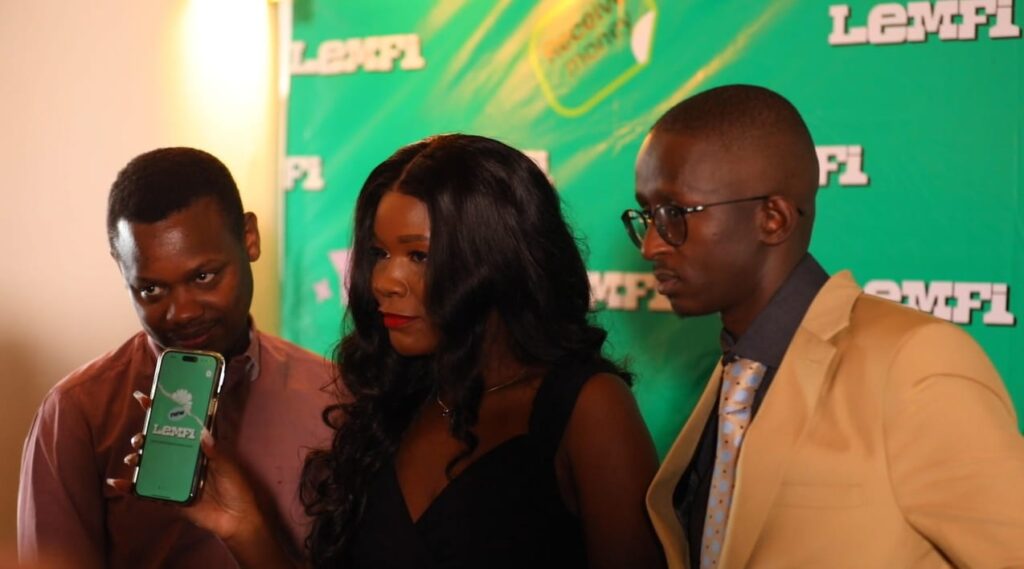 By OUNAH R. KHALAYI
Today, LemFi, a top cross-border payment solution, formally began its services in Kenya, making history by revolutionizing the global money transfer business. LemFi promises ground-breaking solutions and does away with transaction fees in an effort to transform how the diaspora community sends and receives money back home.
With a strong focus on customer convenience, LemFi offers customers in the UK, US, and Canada a seamless experience. Users can send money directly to bank accounts and mobile money accounts without paying any fees just by downloading the LemFi app. The app's adaptability also includes the ability to support multiple currencies through specific wallets, empowering users to open and fund a variety of accounts.
For the Kenyan market, LemFi introduces a Kenya Shillings wallet feature, allowing customers to open and fund their accounts via mobile money. This provides users with the flexibility to convert their Kenya Shillings to currencies such as USD, GBP, and CAD, depending on their transaction requirements.
LemFi has set its sights on serving over 500,000 Kenyans living abroad, with popular destinations including the United States, United Kingdom, and Canada. Leveraging its extensive suite of fintech offerings, LemFi strives to offer Kenyans the ability to send money instantly to their loved ones back home, all while benefiting from the best foreign exchange rates.
During the launch event held in Nairobi, LemFi's Country Manager, Kakea Mbacha, highlighted the importance of maintaining connections with home while living abroad. "When Africans leave their countries to work, study, or live abroad, they still maintain family, business, and friendship connections back home. These connections are often maintained through communication and the need for effective ways to send and receive items and money from home. It is for this reason that LemFi exists," Mbacha stated.
LemFi is proud to have a strong local partner supporting its operations in Kenya, Pesa Swap. As an esteemed online and mobile payment solutions company based in Nairobi and the United Kingdom, Pesa Swap offers locally relevant and alternative payment methods to global, regional, and local merchants. This partnership reinforces LemFi's commitment to providing efficient, affordable, and user-friendly services to its customers.
Kenyans living in the diaspora will benefit from LemFi's zero-fee policy, ensuring that remittances are affordable and accessible. "Our services will not attract any fees as we strive to ensure that Kenyans in the diaspora can send money home instantly, at the best rates. This is the brand's promise," added Kakea.
Furthermore, LemFi remains dedicated to enhancing its product based on direct feedback from customers. Through strategic collaborations, such as the partnership with the Stoke UK Diaspora SACCO, LemFi actively engages with its user base to improve the user experience. Such initiatives provide customers with an opportunity to share their insights and suggestions on optimizing the service.
During the event, LemFi also proudly announced the appointment of renowned comedian Blessed Njugush as their brand ambassador. With his vibrant personality and significant influence, Njugush will collaborate closely with LemFi to promote the company's services and products within the Kenyan diaspora. He will lend his voice to LemFi's marketing campaigns and initiatives, amplifying the brand's reach and engagement.
About LemFi:
Established in 2020 as Lemonade Finance, LemFi emerged with a clear vision to empower the diaspora community in their pursuit of greater achievements. Through their innovative mobile app, LemFi enables users to send money to over 10 countries. The recent rebranding reflects the company's commitment to simplifying its contribution and capturing the essence of its vision amidst the evolving financial services landscape.