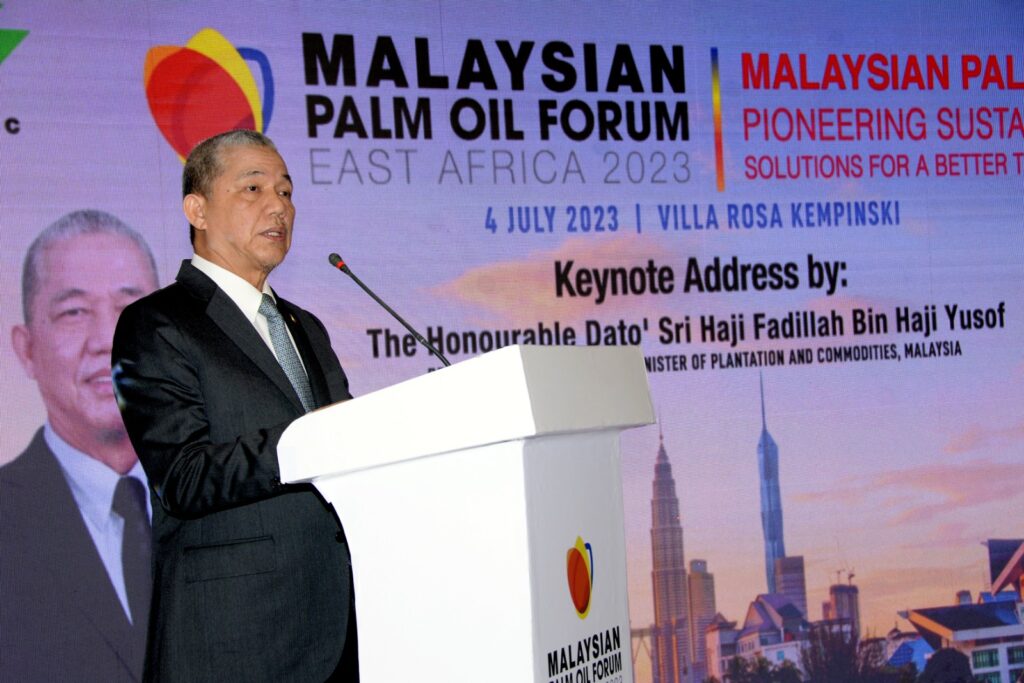 BY NJOKI KARANJA
The Malaysian Deputy Prime Minister and Minister of Plantation and Commodities The Honourable Dato'Sri Haji Fadhillah bin Haji Yusof above.
Deputy prime minister and minister of plantation and commodities, the Honourable Dato Sri Haji Yusof in his keynote speech during the Malaysia Palm Oil Forum MPOF East Africa 2023 highlighted the importance of the malaysia -kenya trade relationship and emphasized the signifance of kenya as a vital market for Malaysian Palm Oil in the East African Region.
MPOF 2023,an event organized by Malaysian Palm Oil Council was held today in Nairobi,Kenya and was officially inagurated today by Dato Sri Haji Fadillah Bin Haji Yusof. The event gathered industry players and stakeholders from both Malaysia and Kenya to explore opportunities and foster trade relations in the palm oil industry.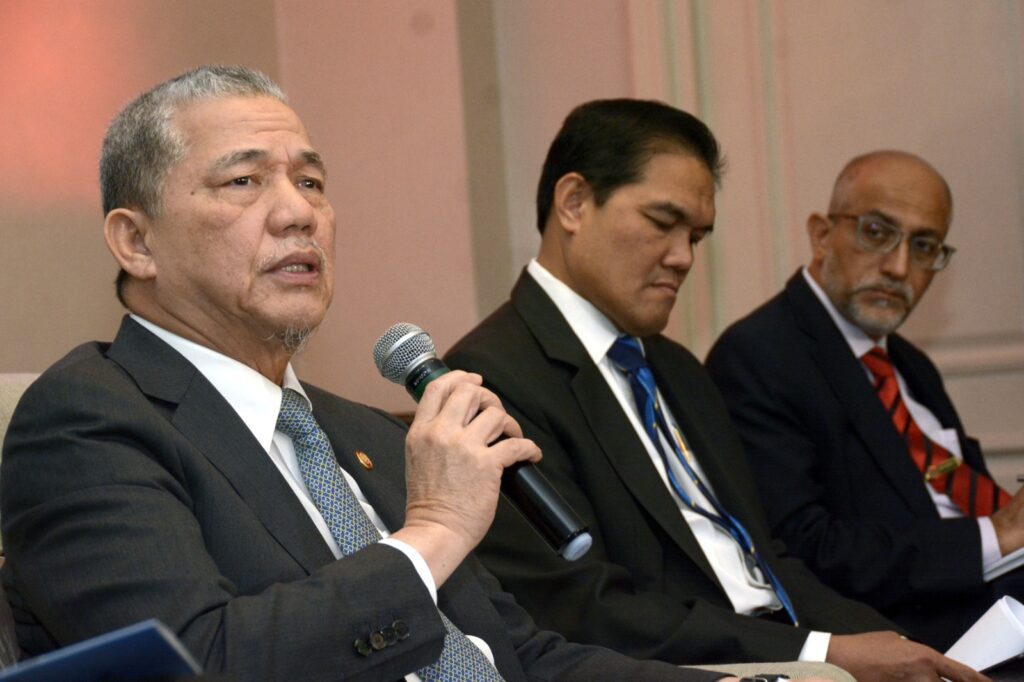 The forum featured prominent local industry players and international expert's from Malaysia,Europe, and Kenya as speakers. In his keynote he emphasized the mutual business relationship between Malaysia and Kenya,highlighting the increasing bilateral trade which reached USD. 1.19billion in 2022.
Under the theme " pioneering sustainable solutions for a better tomorrow.." the Minister empasized Malaysia's commitments to providing affordable and sustainable palm oil products to Africa. He acknowledged Kenya's vital role as the 5th largest destination for Malaysianpal Oil exports and stressed the importance of sustainable practices and partnerships to ensure a better future for both countries.
FADILLAH addressed the challenges faced by the industry,including market across barriers and negative anti- palm oil campaigns and emphasized the need for a level playing field for fair competition.
Highlighting Malaysia own sustainability certification standard, the Malyasia Sustainable Pal Oil, the Minister emphasized its mandatory implementaion since 2020. The MSPO ensures that Malaysian industries produce Certified Sustainable Palm Oil in accordance with international consumers requirements.
Dato highlighted the significant role of palm oil in Malyasia's economy, being the highest -valued agricultural commodity exported in 2022. Generating a revenue of RM 137.8 billion. He encouraged participants to explore new avenues for expanding the edible oil and palm oil business,particularly in downstream higher value added palm derivatives.
In conclusion, the Minister encouraged the private sectors of both Malaysia and Kenya to seize the numerous opportunities in downstream higher value added palm derivatives . He called for partnerships and strategic alliances to explore new avenues for expanding the edible oil and palm oil business,particularly in area such as oleochemicals, pharmaceutical , processed foods, speciality products and consumer brands. By fostering direct interactions between Malaysian palm oil suppliers and buyers, the MPOF aims to establish relationships the lead to enhanced business opportunities for all stakeholders involved.