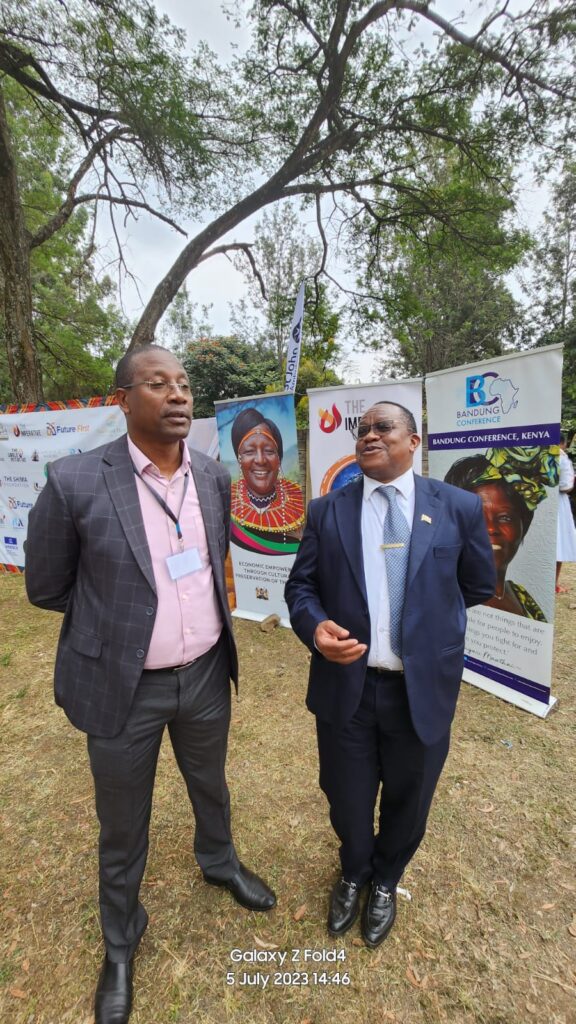 By Meresia Aloo
KNATCOM-UNESCO Sec-General and CEO Mr.James Njogu has pleaded with the region to embrace and promote kiswahili as a language and a culture.
While speaking to Journalists in Nairobi he emphasized that embracing swahili as a language brings people together and creates the sense of monumental which should be promoted by all African countries.
All this took place during Global Africa Diaspora Forum the (Kiswahili Day) held in Nairobi today,Mr Njogu recommended the use of Kiswahili language in all our institutions and engagements across continent,he said throgh the language we find our identity of Africa.
He also urged Africans in the diaspora who organised the Kiswahili day to identify swahili as Africa component and said Unesco uses Kiswahili to promote development.
It should be noted that KNATCOM's mandate is to promote Kenya's national interests in UNESCO and UNESCO's international interests in Kenya, regionally and globally in the areas of Education, Sciences, Culture, and Communication and Information.
Mr.Njogu has also called on youths, as well as media to carry it forward by speaking share news and information in order spread the interests of the culture.