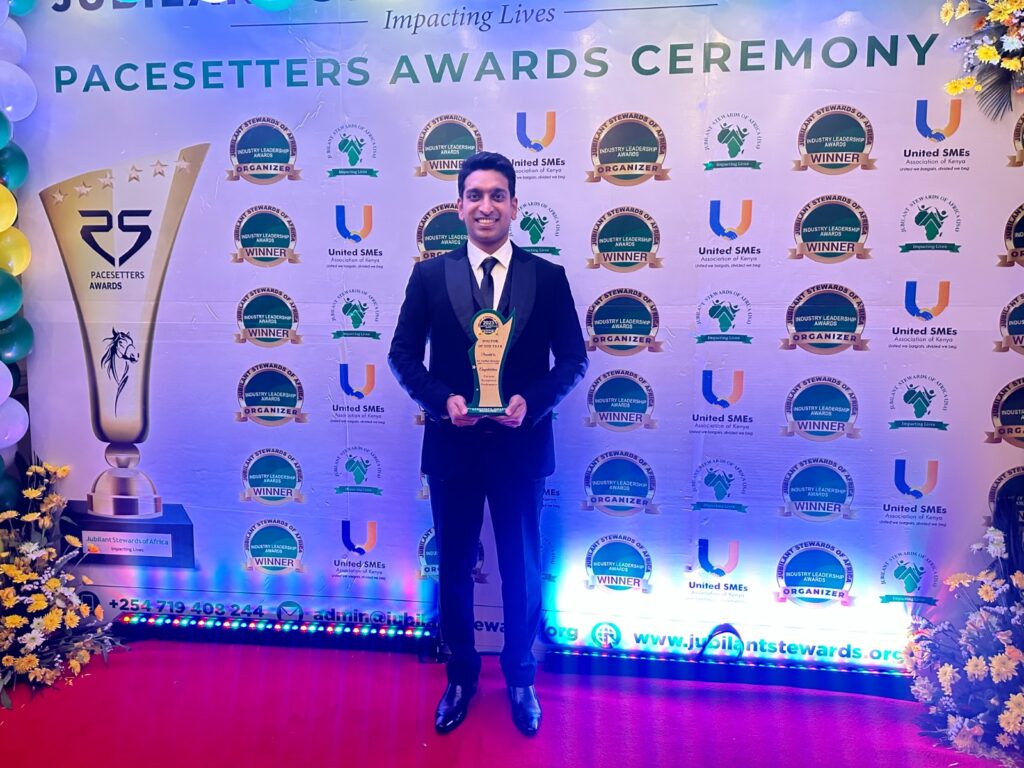 By Fred Maingi
One of Kenya's leading eye hospital Westlands Laser Eye Hospital in Nairobi , has bagged the prestigious awards of best quality health care in eye hospital of the year award.
The hospital has also won the Doctor of the year award through their Chief Executive Officer Dr.Vaibhav Pednekar.
A jovial Pednekar said, 'My journey as an eye surgeon has been full of struggles and sacrifices but it all becomes worth it when I give vision to blind patients and see them happy".
He further said "I always see each of my patients as family members and treat them as the same way I would want any doctor to treat my family".
He thanked God and his family for being his biggest support and also extended his vote of thanks to Jubilant stewards of Africa the organizers of the pacesetters awards eastern Africa chapter for working so hard to make the event a success.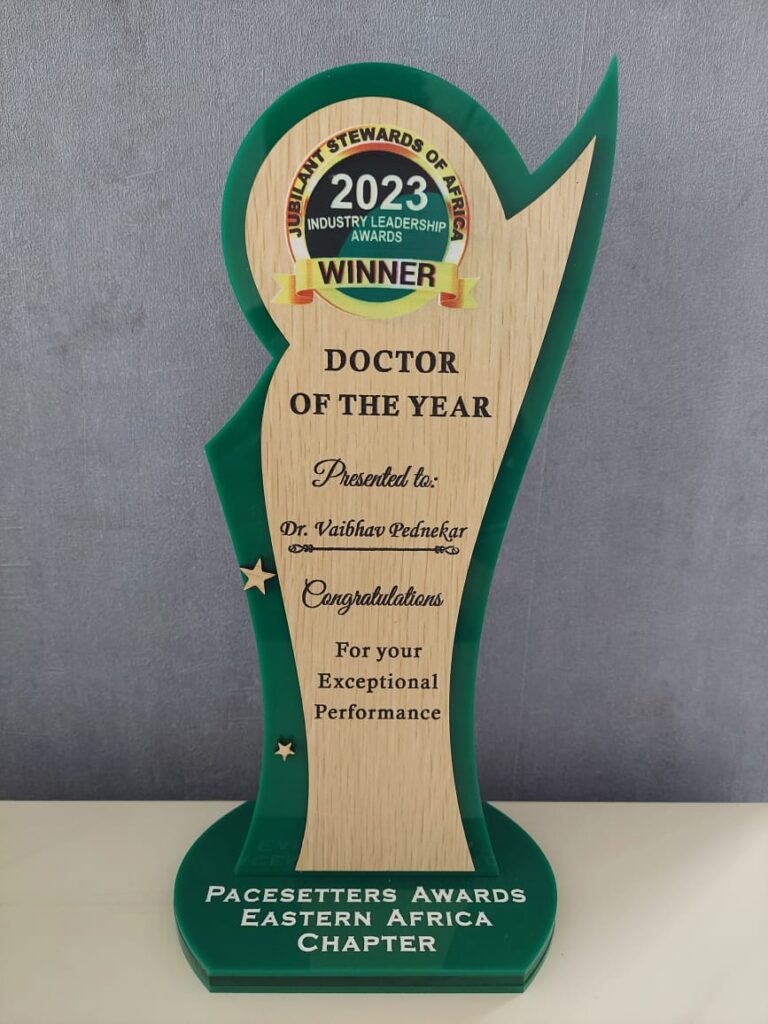 Westlands Laser Eye Hospital was recognized in this category because of their efforts in helping people with eye-related problems. It offers Lasik surgery which helps in getting rid of glasses, Cataract phaco laser surgeries, Retina surgeries, Cornea surgeries, all types of lasers, glaucoma services and optical services and crosslinking surgeries for keratoconus.
Doctor Pednekar has an experience of more than a decade and is a well-trained Cornea,Cataract and laser eye surgeon having performed more than 10,000 surgeries.
He was also a medical director and cornea consultant of Mombasa eye hospital and laser center Kenya, an ophthalmologist at
Dr. Shroffs Charity Eye Hospital located in New Delhi, India and M.S ophthalmologist at d.y.patil hospital, Kolhapur. Doctor Vaibhav has also trained in University affiliated to University of Chicago, Illinois, USA and also has operated more than 1300 patients in 30 days in Botswana in a Eye project.
This year's Jubilant regional awards ceremony was held at the Weston Hotel Nairobi Kenya on 30th June. It brought together firms from 10 countries in the Eastern African region including top SMEs and mid-sized top institutions from Kenya, Uganda, and Tanzania among other countries in the greater Eastern Africa region.