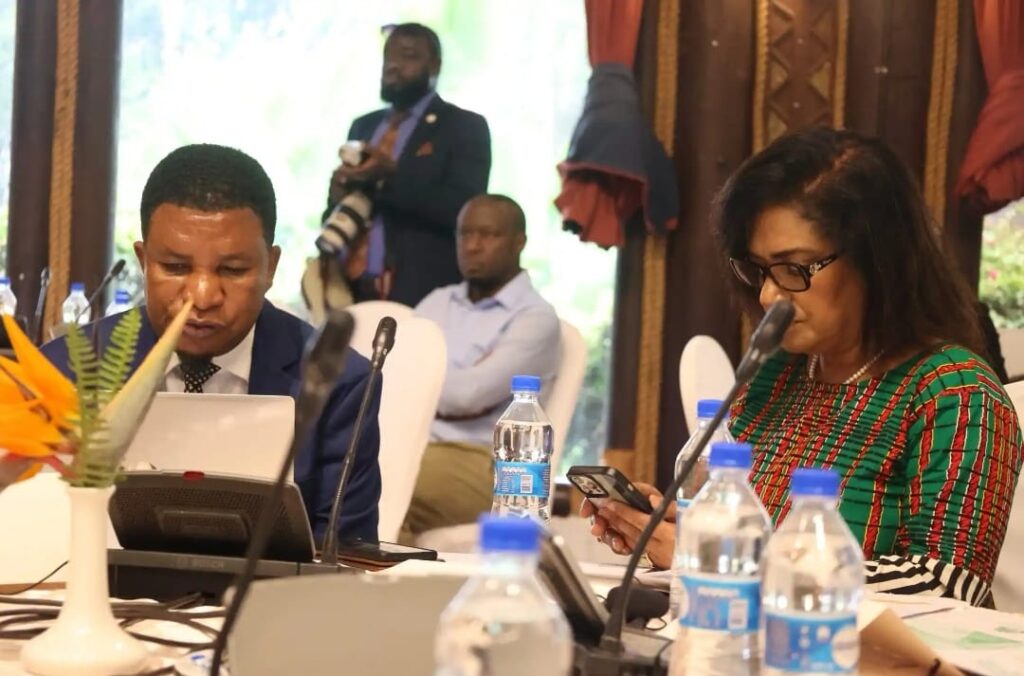 Reporting by JAMES MUTUA in Nairobi
The Pan African Climate Justice Alliance and the African Environment Parliamentarians conducted a productive parliamentary dialogue preceding the 11th conference on climate change and development in Africa, held alongside the Africa Climate Summit.
With the theme "Implementing Pan-African Parliament's Resolutions and Recommendations on Climate Policy and Equity in Africa," the dialogue aimed at uniting African Parliament members from the environment committee, civil society representatives, researchers, environmental think tanks, and journalists covering environmental issues.
Coming a week before the Africa Climate Summit, the dialogue sought to rally and synchronize the endeavors of African legislatures and parliamentarians around the climate justice and equity resolutions and recommendations. These efforts are intended to exert influence on the global climate agenda, fostering a sustainable future for Africa and the world.
In his opening statement, PACJA's Executive Director, Mr. Mithika Mwenda, highlighted the pivotal role of parliamentarians in shaping climate change policies, both regionally and internationally. Emphasizing the need for low-carbon development pathways, he stressed the importance of bolstering energy, food, water, and health security across the continent while conserving its natural resources and biodiversity.
Mwenda underscored the significance of empowering local communities, particularly women and youth, to actively participate in decision-making and the execution of climate solutions at all levels.
"We extend our appreciation to the Pan-African Parliament for its leadership and steadfast commitment to advancing climate justice and equity in Africa. Your resolutions and recommendations on critical climate-related matters such as renewable energy, climate finance, adaptation, mitigation, and human rights are commendable," Mwenda remarked.
Meanwhile, the Vice President of the Cameroonian Senate Mr. Robert Nkili emphasized that Africa must not rely solely on developed nations to provide solutions. He called on Africa's leaders to avoid falling into the fossil fuel trap and lead the continent towards a clean, renewable, affordable and sustainable energy future.
"We need policies that incentivise investments in the continent's exceptionally high potential for decentralised renewable energy", concluded Nkili.
According to the World Bank, an estimated 600 million people in Sub-Saharan Africa have limited to no access to electricity, and renewable energy has the potential to deliver distributed energy access to all. Instead of pushing for the continued extraction of dead-end fossil fuels, Africa can lead the world in a just transition to 100% renewable, secure and affordable energy, which empowers communities and workers. Renewable energy technology has grown by leaps and bounds in recent years, becoming the cheapest form of energy, also generating a boom in employment.