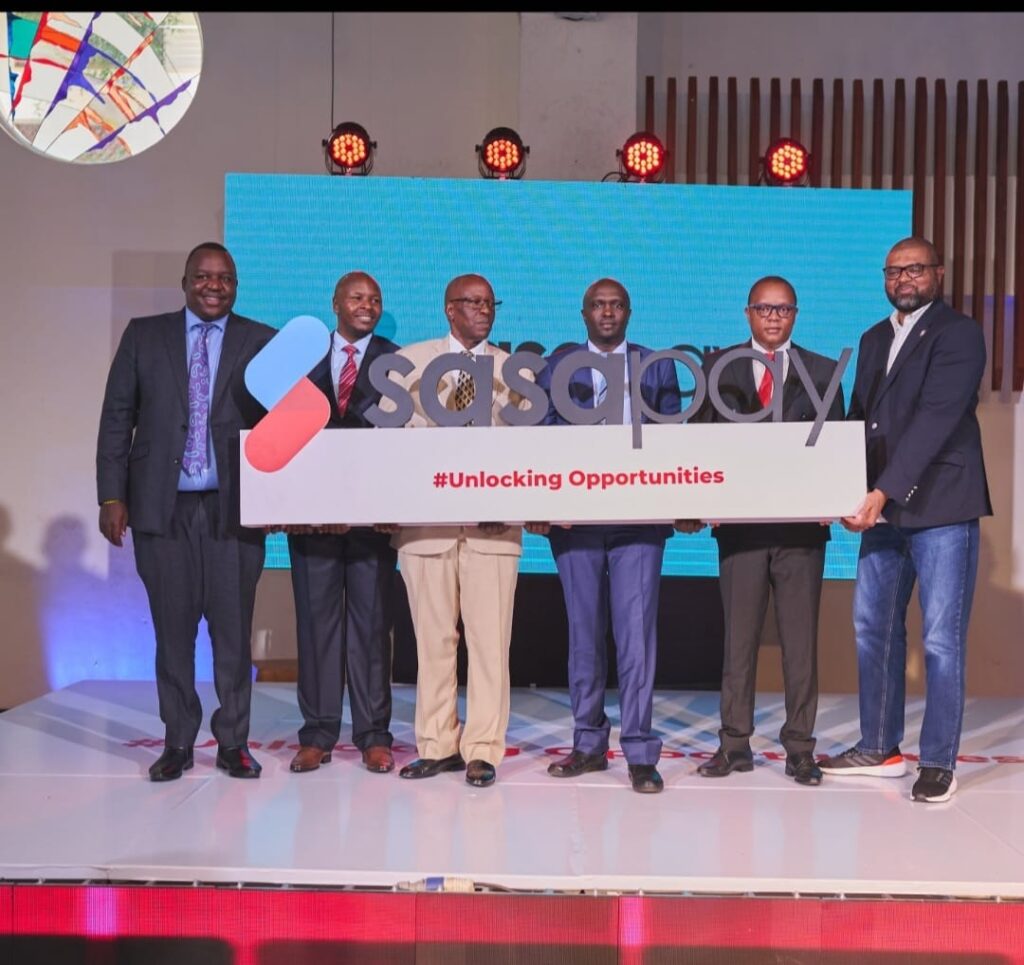 by Mersia Aloo
SASA PAY, the leading digital payments service provider has  rebranded and unveiled its new strategy as the company targets to increase its customer base both in Kenya and the diaspora market.
It's new strategy centers around the provision of cutting-edge seamless financial solutions and ensuring a secure payments experience for a diverse range of businesses including financial services sector players banks, Saccos and digital lenders, as well as SMEs in general trade, healthcare facilities, educational institutions, transport sector players, agricultural enterprises and manufacturers.
Speaking Mr. Kevin Mutiso chairman Digital Financial Services Association of Kenya during a rebrand event and unveiling of sasa pay 2.0 after the success of sasa pay module one,has louded Sasa Pay for the digital transformation in easing the cost of transactions to be competitive in pricing,innovations and alternative data by incorporating new technology.
Mr Mutiso has said there is need to regulate the Artificial Intelligence (AI) using the fit principle to ensure there will be no financial instability by the technology,he has urged the government to put the data on Hustler fund to other credit lending institutions to create a data base for those eligible for loans.
Sasa pay CEO Stephen kaguchia has promised more tangible benefits to customers calling for collaborations with sector players to tap on wider customer base, accelerate growth and give more value for their wallet in cross border payment.SMEs will not pay any fee in using the sasa pay platform a move that will unlock opportunities and growth.The platform will also offer shop now pay later model to it's customers.
One can earn through transacting with sasa pay,save, insure and borrow and earn an interest by having money in sasa pay account.SasaPay acts as a bridge between businesses and capital providers offering affordable access to working capital for businesses.
The new revolution in digital payment of sasa pay is used in the new environment friendly electric buses for customers to pay their bus fares which is safe and convenient,According to George Githinji a business man who has been using sasa pay, the digital payment has an advantage of having 4 wallets accounts which can hold upto 1.2Million mobile money, enabling one to pay staff ,transact and invest.