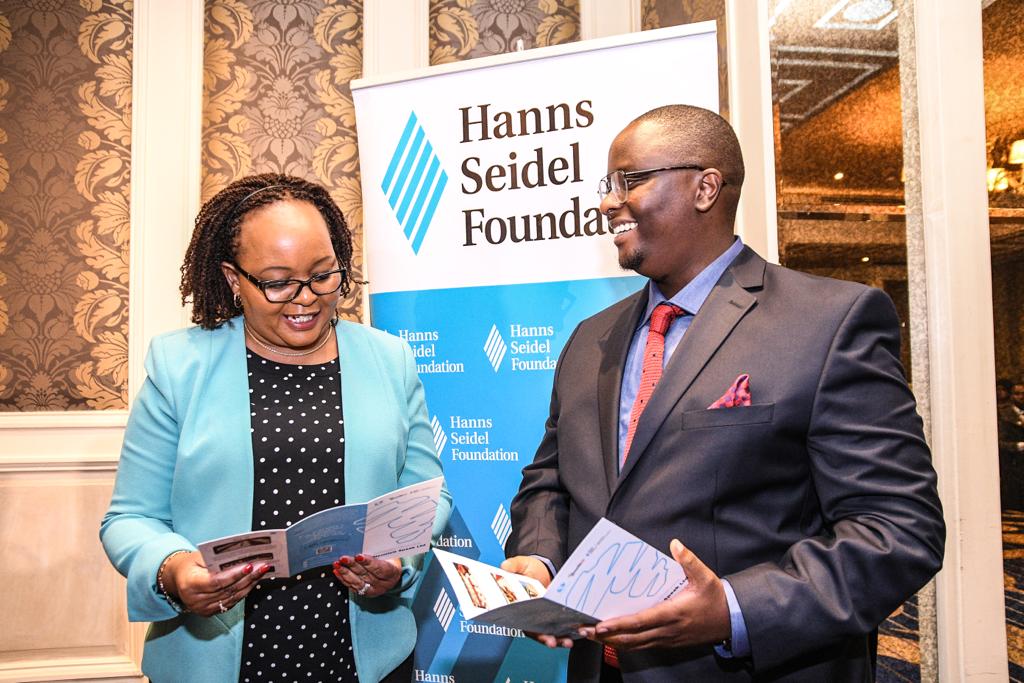 Briefly tell us about yourself and your innovation:
We are Ngatia Muhoya and Mugambi Kinoti, the co-founders of Millennials Speak Ltd, the organization behind the innovative Badilico game. Badilico is more than just a game; it's a transformative platform that harnesses the power of gamification and technology to address critical societal challenges.
Badilico is a groundbreaking meta-verse town hall experience designed to empower Kenyan youth and connect them with decision-makers. In this immersive digital platform, users create avatars to engage in gamified political role-play, fostering a deeper understanding of governance processes. It uniquely combines gaming, data collection, and direct interaction with leaders.
Users can voice their opinions on development and security issues, contributing to data-driven civic discussions. Badilico bridges the gap between the youth and influential decision-makers, including governors, facilitating informed conversations. It's a safe space for youth to express their views, address societal challenges, and advocate for positive change. With its innovative approach, Badilico aims to combat youth apathy and radicalization while empowering the next generation of Kenyan leaders.
What motivated you to come up with this innovation and which problem is it coming to solve?
Our motivation stems from witnessing the issues that have plagued Kenyan youth for far too long. Youth apathy, radicalization, and limited economic opportunities were pressing concerns. Badilico was born from the desire to empower the youth, providing them with a voice and a platform to engage in constructive civic discussions. The game serves as a solution to bridge the gap between Kenyan youth and decision-makers, ultimately fostering informed and data-driven conversations.
How does it work and how different is it from other products in the market?
Badilico operates as a metaverse town hall, allowing users to create avatars and engage in political discussions. What sets it apart is the unique combination of gamification, data collection, and direct engagement with decision-makers. Users not only learn about political processes through gamified role-play but also contribute valuable data that informs discussions. Our partnership with The Council of Governors enables direct interaction with political leaders, making it a one-of-a-kind platform for civic engagement.
Have you commercialized it, and if yes, what is your target market and what are your charges?
Yes, we have commercialized Badilico. Our primary target market is Kenyan youth aged 18 to 35, a demographic that represents the future of the country. We've adopted a freemium model, offering free access to ensure inclusivity. Users can enhance their experience through in-app purchases, such as avatar customization and premium features. Our pricing is competitive, ensuring accessibility while sustaining the platform's growth.
What are some of the challenges you faced trying to come up with this innovation?
Developing Badilico was not without its challenges. Technical complexities in creating a dynamic metaverse demanded substantial resources and expertise. Ensuring data privacy and compliance with data protection regulations required meticulous attention to detail. Onboarding decision-makers, including governors, necessitated extensive partnerships and negotiations. Overcoming these challenges required a robust technical infrastructure, a commitment to data security, and a dedication to fostering meaningful partnerships.
Your future plans for your business?
Our future plans for Millennials Speak and Badilico are ambitious yet purpose-driven. We aim to expand Badilico's reach to engage even more Kenyan youth and potentially extend our impact beyond borders. We're continually enhancing our data analytics capabilities to derive deeper insights from user-generated content, enabling more impactful discussions. Additionally, we seek strategic partnerships with organizations that share our commitment to youth empowerment and civic engagement, aiming to amplify our collective impact on society.
What do I need to do to start using your innovation?
Starting to use Badilico is a straightforward process. Interested users can visit the google play store to download the app, where they can create a personalized avatar. Registration is user-friendly and typically requires basic information. We provide comprehensive user guides and tutorials to help newcomers get acquainted with the platform's features and functionalities. Once registered, users can dive into vibrant discussions, interact with fellow users, and become an integral part of the positive change Badilico aims to foster in Kenya.