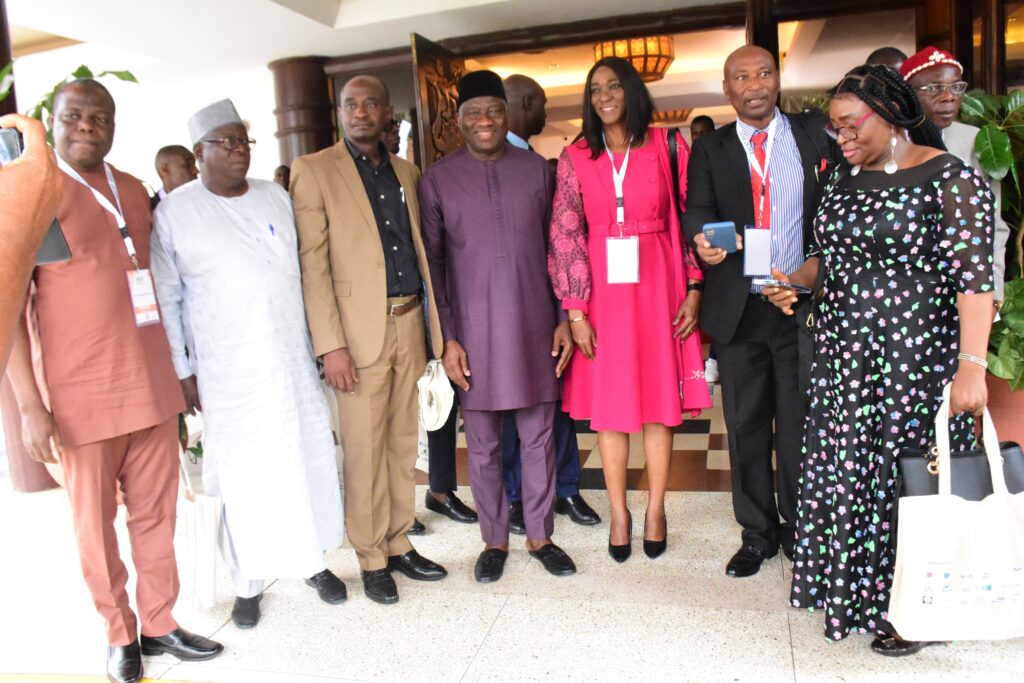 Former President of the Federal Republic of Nigeria H.E Goodluck Jonathan with delegates during African conference on agricultural technologies in Nairobi, Kenya
BY NJOKI KARANJA
Nairobi, Kenya 30th October 2023.
The conference is gearing up to be one of the most dynamic and impactful events of the year,bringing together experts, Policymakers and practitioners I the agricultural sector. With a thematic focus on Agricultural Resilience through innovation, ACAT will show case emerging technologies and innovation, promote networking and shared learning,and unlock access to technology and its delivery.
This session aims to showcase  some of the cutting -edge  innovations and emerging trends in the rapidly  evolving  field  of agricultural  technology and is revolutionizing  agriculture, with a particular focus on precision agriculture, robotics and data analytics.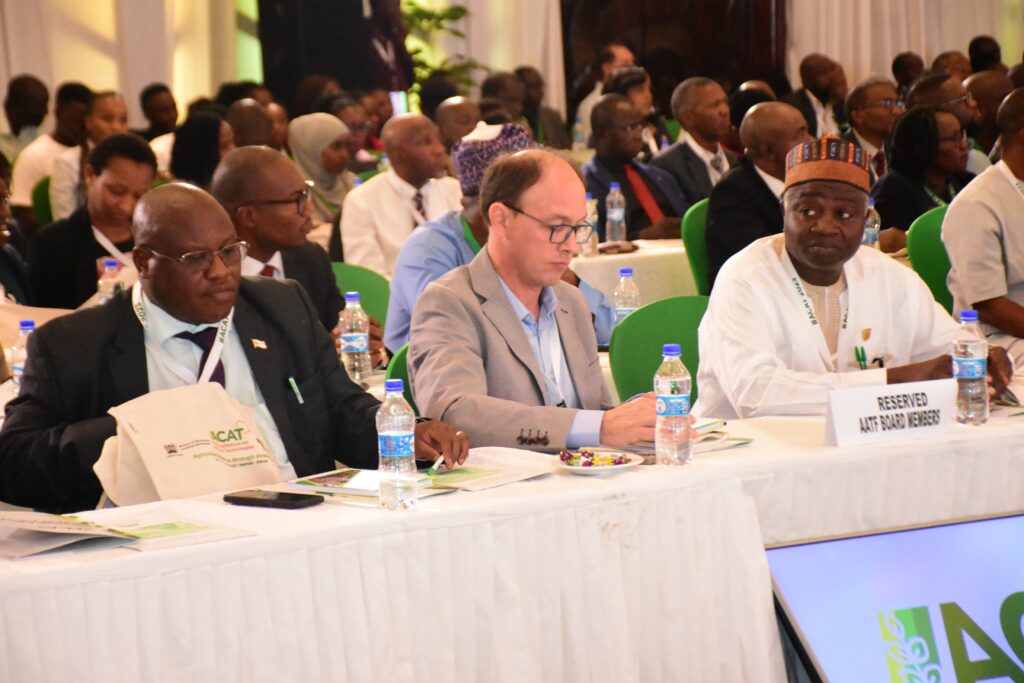 Delegates
Technology has the poteto tackle food insecurity by boosting efficiency and sustainability in food production .Artificial intelligence, early warming systems, Irrigation, climate and pest resilience breeding, mobile platforms and other innovations are tackling many challenges facing farmers in Africa. In order  to feed whole continent and the world,these technologies must be leveraged and scaled.
Therefore,the creation and adaptation of agriculture technologies and innovations requires an enabling environment. Policy makes play a key role in this, but they must work in partnership with stakeholders to ensure policy is responsive.
In conclusion, effective strategies are needed to boost investments ,R&D, and technology transfer to leverage and sale agricultural technologies, innovation and their transformation potential.