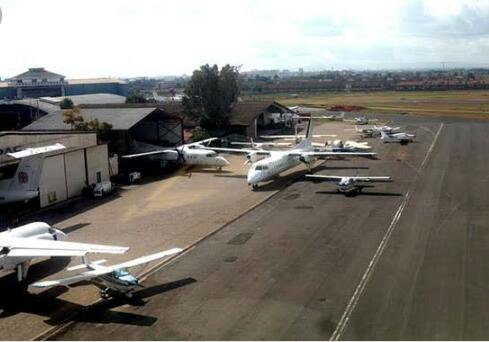 KAA is planning to renovate Wilson Airport into a modernized airport to with required status.
Mr.Alex Gitari ,CEO Kenya Aviation Authority has said that Wilson is the second busiest airport in Africa.
Mr.Gitari said the airline industry is a big contributor to the Kenya economic development.
His first month, after his appointment as the CEO,he was able to drive growth by embracing new innovation,creativity that is delivering key infrastructure projects in the industry.
He plans to elevate all our county airstrips including Migori,Kisumu,Kakamega with a master plan to make Kenya an aviation hub and ensure a robust investment for Kenya as well as Africa.
" Our main aim is to modernize KAA with enough parking spaces which is able accommodate the requires number of visitors in a strategic location",he said
"We have embarked on various projects as KAA which will also help us in achievement of our objectives ,he added.