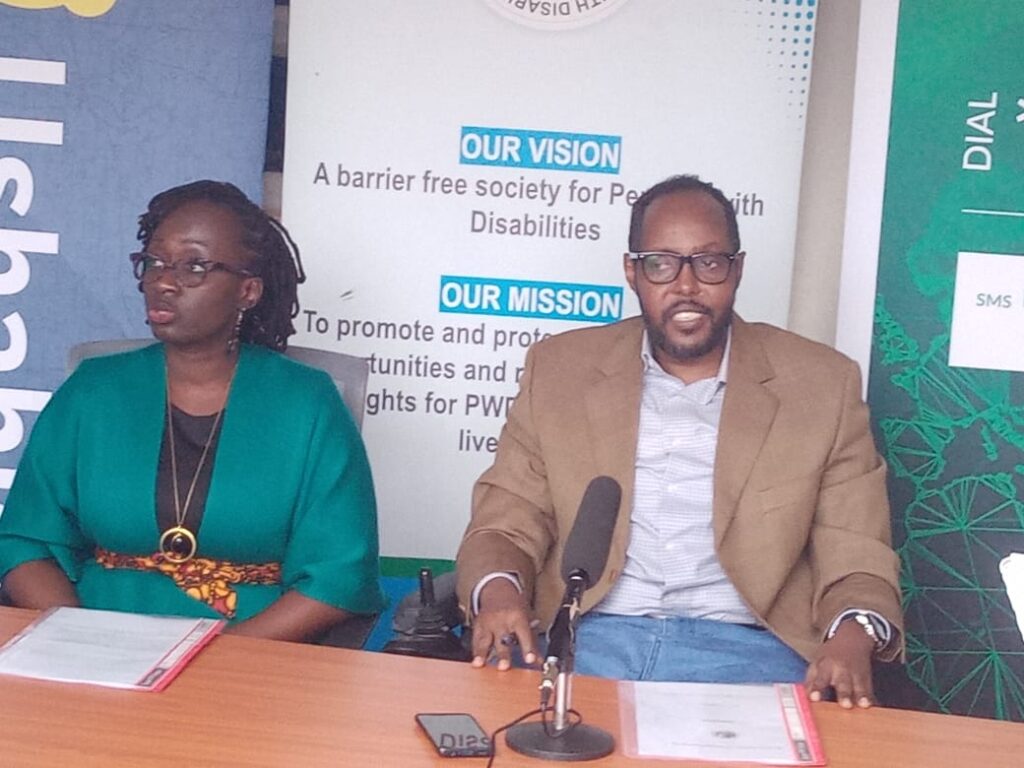 By Fred Maingi
The National council of persons with disability(NCPWD) received a major boost after partnering with Ushahidi platform.
The partnership is aimed at addressing election monitorig initiative which aims to empower ordinary Kenyans to protect their votes by sharing real time information during the electionering exercise.
NCPWD Executive Director Harun M. Hassan thanked Ushahidi Executive Director Angela Oduor for the partnership and accepting to work togethe to achieve their goals and objectives.
"We welcome this collaboration with the National council for persons with disability (NCPWD) as we continue to mobilize Kenyans irrespective of their gender, ethnic background , religion and those directly involved in protecting their votes in the on-going election exercise. "Observed Angela Oduor.
She urged those with election exercise issues or wishing to share their concerns to communicate through their channels *603# and toll free SMS number 23102
The uchaguzi initiative is implemented through a broad network of civil society around uchaguzi as the national citizen-centric electoral observation platform that responds to citizen observations .
Uchaguzi is an election monitoring initiative partnership between Ushahidi and civil society organizations.