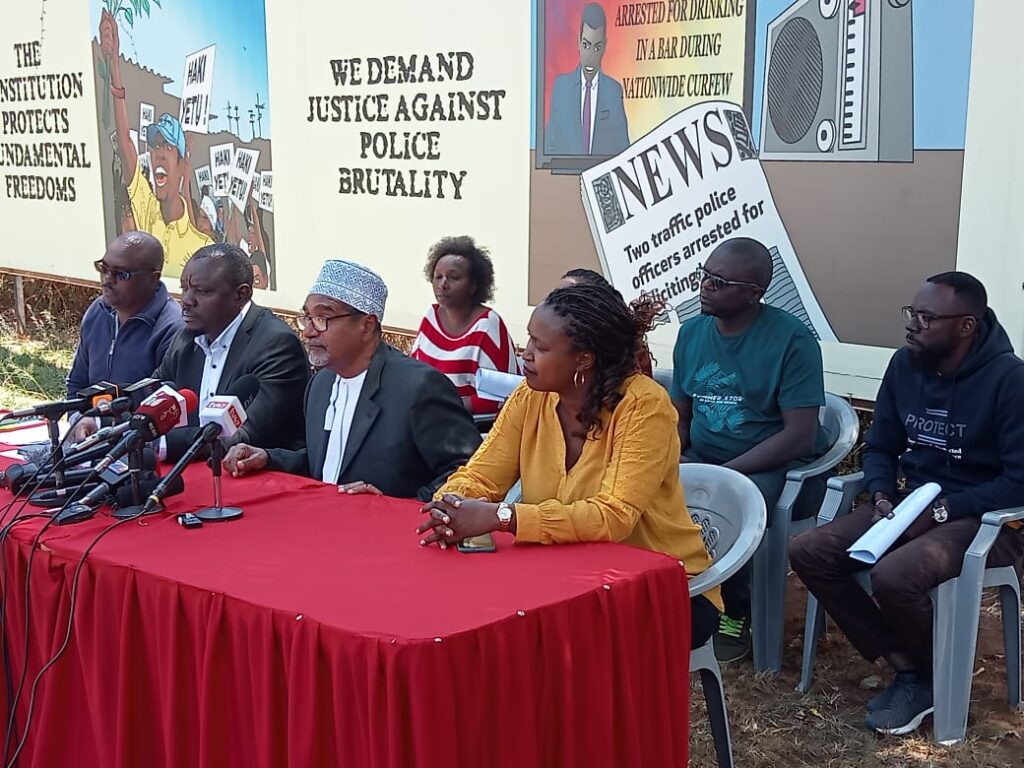 The Angaza Movement has decried the unilateral announcement of presidential results by IEBC chairperson Wafula Chebukati.
Betty Okero, Angaza Movement Coordinator said that the announcement of the presidential results at the national tallying centre left more questions than answers.
"It was done in the absence of the announcement of results from atleast 28 constituemcies, if not more," Okero said.
Chebukati announced that Deputy President William Ruto as president elect having garnered 7.17 million or 50.49 percent of the total votes cast while 77-year-old Raila Odinga garnered 6.94 million or 48.85 percent of the 14.1 million votes cast during the hotly contested polls.
Odinga has since rejected the presidential election results announced by the electoral body and vowed to challenge the decision at the supreme court.
Davis Mulandi Malombe Chief executive director, Kenya Human Rights Commission said that disunity of the IEBC was underscore by the most of the commissioners, who announced simultaneously at another venue in the city, that they had no confidence in the final tallied result.
Malombe also condemned the chaos by political actors towards the end of tallying in Bomas.
"Violence is never a solution and models unacceptable behavoiur by leaders to their followers," Malombe added.