by Maximilla Wafula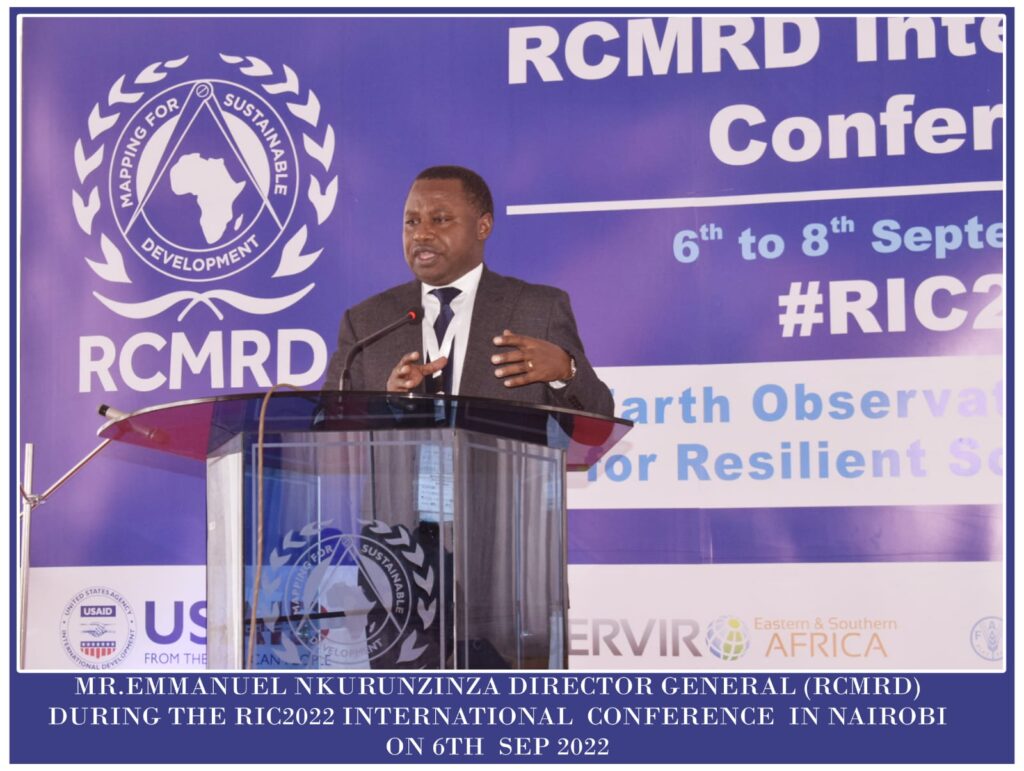 The RIC 2022 conference opened in Nairobi.
Emmanuel Nkurunziza was delighted to see representatives from various partners, institutions, organizations, government agencies, private sector and the academia meet once again to discuss issues pertaining to how best we can optimize resource utilizations in the face of social challenges.
"I hope that we will continue exchanging ideas on the application of earth observation information and geo-spatial technologies for societal benefit," he said.
 
The conference will look at theplanning aspects that guides the utilization of the resources in achieving the global goals without losing track of individual goals.
He said that in a world of growing concern for access to information, security of information and authenticity of the information, the.process from acquisition of data to the transformation and generation of data to information that we usable and useful has to be based on sound theoretical background and knowledge not forgetting the indigenous knowledge. "Therefore, I do hope that RIC 2022 will also provide a platform for sharing and receiving feedback on methods, tools, products and services that we have developed in the recent past.