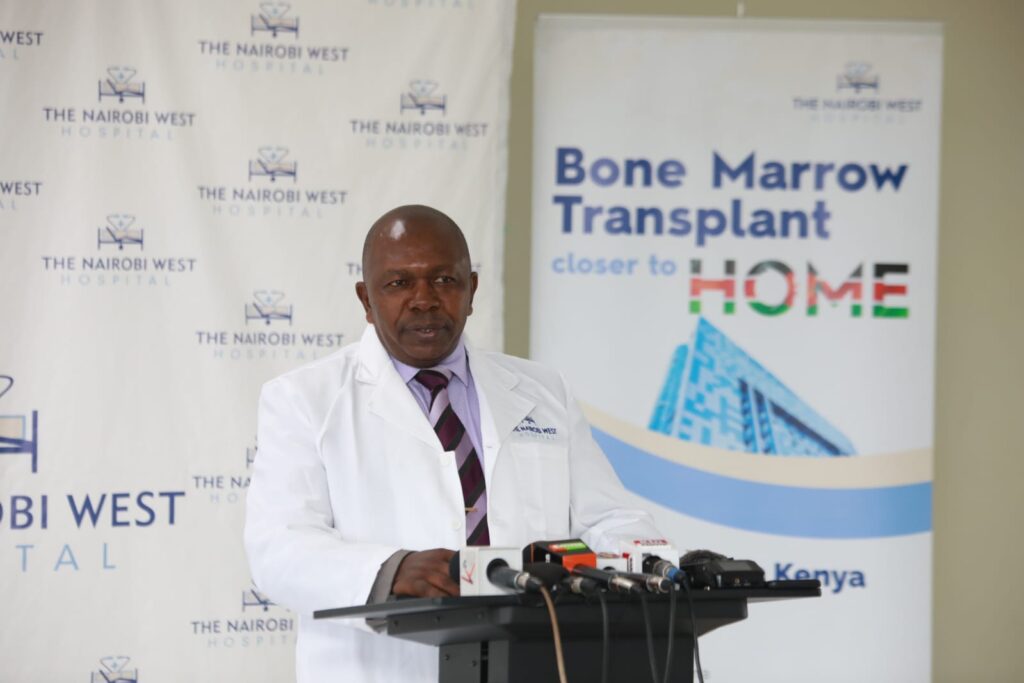 By Jeff Kizzilah and Nicholas Manduku
Nairobi West Hospital have launched the first bone Marrow transplant centre in Kenya,kenya joins the Transplant group which include South Africa, Tunisia and Egypt in Africa.
Speaking after the launch Professor Andrew Kanyi ,The Chief Medical Director ,Nairobi West Hospital said that the biggest challenge for most patients has been access to quality affordable health care specialised in Kenya.
He adds that the "Bone Marrow Transplant is an integral part of the Nairobi West hospital,the hospital aim to provide access to bone marrow transplants as a possible cure for patients with complex blood disorders",
Dr.Kibet Shikuku ,Chief Consultant Pathologist says that the cancer burden is rising globally and that exerting significant strain for a populations health system at all income levels.
The BMT will offer cure in treating blood cancer like Acute myeloid leukaemia and acute lymphocytic leukaemia that is always difficult to treat with conventional therapy in Kenya.
Dr.Guarav Dixit,the Head of Bone marrow Transplant said its now evidence based across the globe and available in kenya to all who may need it a world class facility that can rival many in the west.