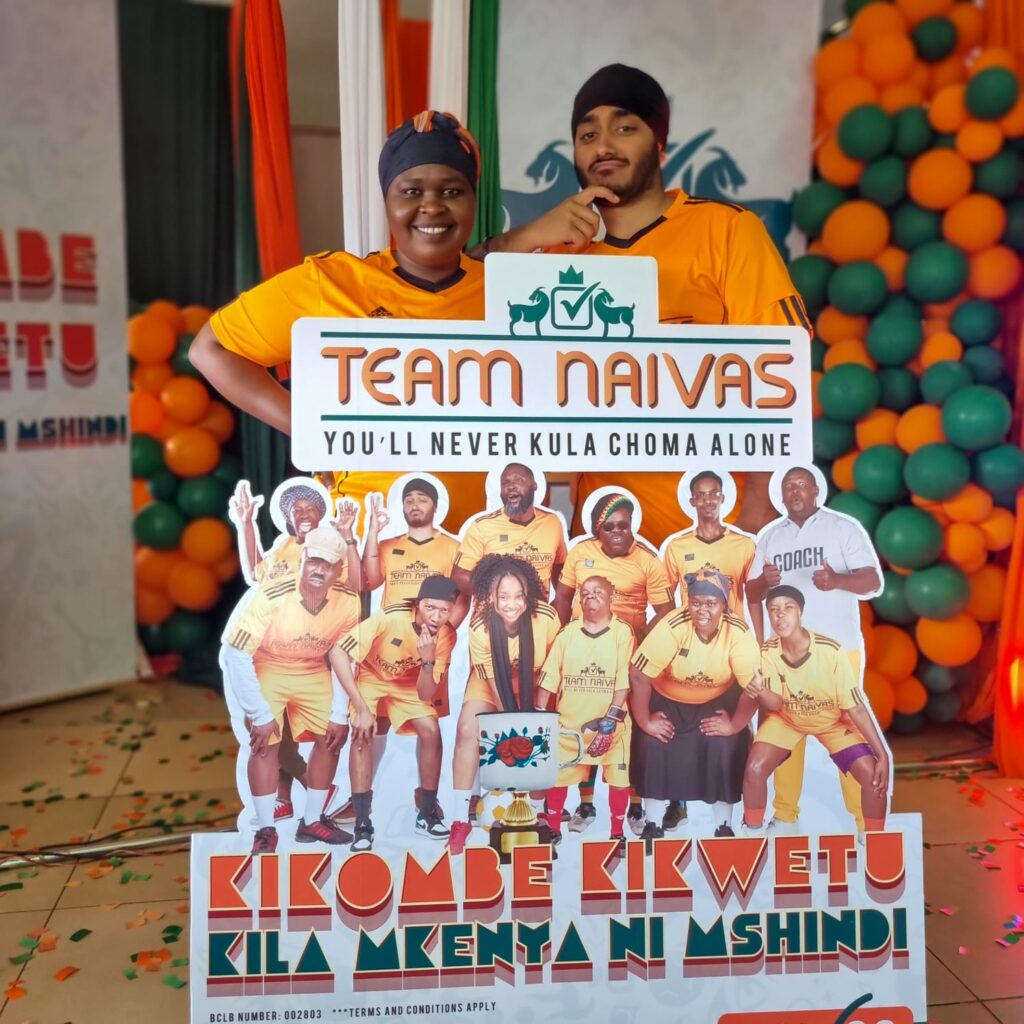 by Maximilla Wafula
Today Naivas Supermarket launched its annual Festive Season Campaign referred
to as Kikwetu. This year's Kikwetu is the 12th edition since its inception in 2011.
Over the years, the retailer has endeavored to remain authentically Kenyan while delivering
memorable experiences to customers through thematic campaigns during the festive season and this year is not any different. This is the first festive season where Kenyans can host events and congregate with loved ones without any restrictions whatsoever since 2019 and to top it all we have the Fifa World Cup 2022, a major sporting event that drives global excitement and you can bet that
this year's Kikwetu is going to be bigger and better!
The campaign this year is dubbed "Team Naivas" with the tagline being "You Will Never Kula Choma A lone". The campaign this year is also phased out and today we go to market with the first phase,
"Kikombe Kikwetu" which pays homage to a global football event. Both phases of the Team Naivas Campaign will be unified by the clarion call "Kila Mkenya Ni Mshindi" because we truly believe
everyone deserves a win, especially with the economic hardships ravaging Kenyans.
The campaign, as has been in the past, is anchored on the Naivas Reward Card program. Naivas has committed hundreds of millions to ensure Kenyans have a jolly festive season by offering marketing-
leading sales promotions throughout the entire campaign which will be enjoyed by every Naivas
shopper.
Further to sales promotions which are open to all, Naivas Reward Card holders stand a
chance to win gift vouchers each worth Kshs. 2, 000 and the iconic Naivas Mbuzis every time they
shop while still earning their points. You can register for the Naivas Reward Card any time at any of
the branches' Customer Service desks and all you need is your national I.D.
This year, we are excited to welcome on board VISA and Coca-Cola through Coca-Cola Beverages
Africa who are official World Cup Sponsors and area broadening our pool of offerings. Through VISA
shoppers get to win gift vouchers each time they tap to pay with their branded visa card. From Coca-
Cola Beverages Africa there will be fifteen 65" Hisense TVs up for grabs by Naivas Reward Card
holders who also purchase 22lt, 1.252lt Multipack or 6-pack can of either Coke, Coke Zero, Sprite of
Fanta.
" We are pleased to be a part of the 12th Annual Kikwetu Festive Campaign with Team Naivas.Coca-
Cola Beverages Africa ambition is to refresh Africa every day.This festive season is an opportune time
where we can live up to our purpose and give our consumers something exciting to look forward to.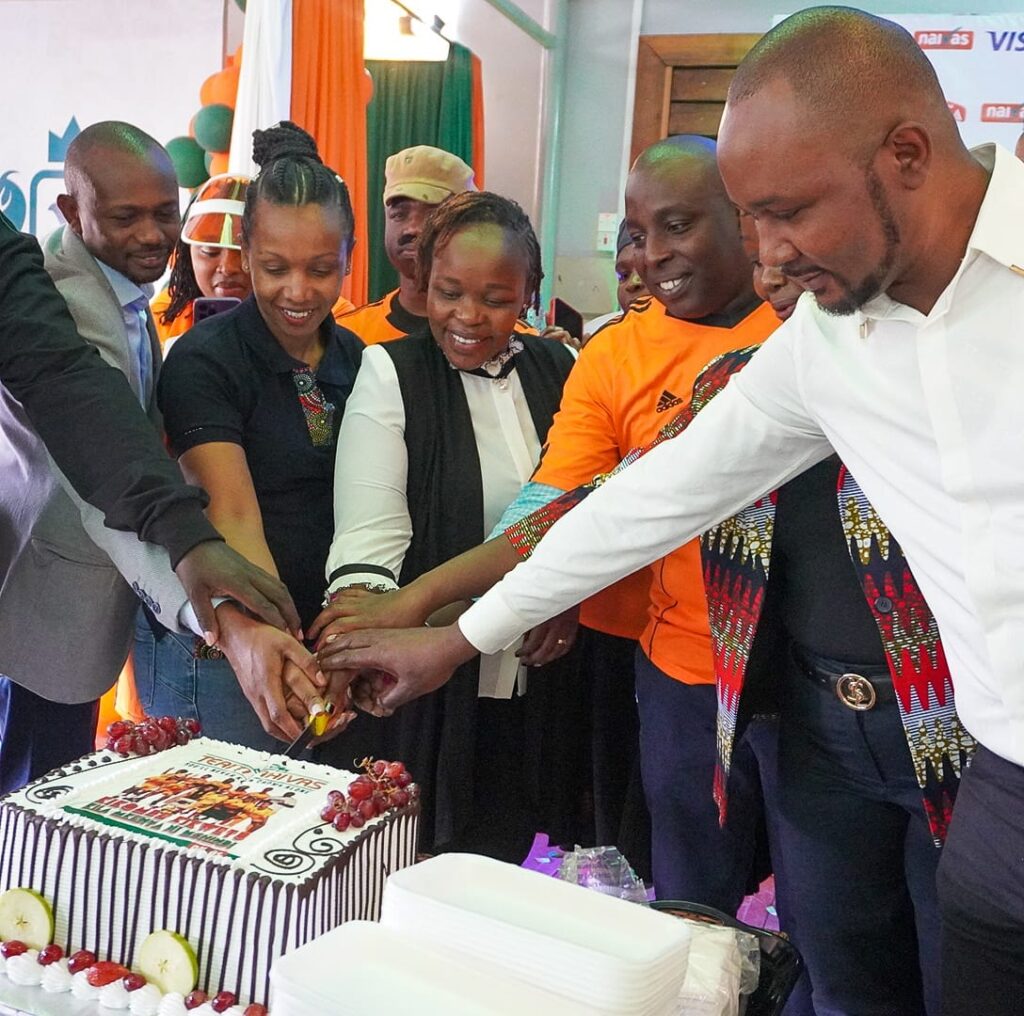 As a sponsor in the 12th Kikwetu Campaign, we will be rewarding lucky Naivas Customers a magical
opportunity to win 15 65′ TVs. We believe the Prizes are extremely befitting given the season, with all
eyes glued on screens and people coming together during the biggest football sporting event of the
year! We look forward to creating mini stadiums at home. Along with Team Naivas, we believe that
everybody deserves to win and believing is magic! " Said Miriam Mutyanziu, National Key Accounts
Manager Coca-Cola Beverages Africa.
"Despite the hard economic times, Kenyans have remained resilient and cautious optimism rings in
the air as we have bid goodbye to the COVID- 19 restrictions, the electioneering period and the school calendar will go back to normal in the new year. As a business, we have remained committed
to our mantra that says we exist to make other people's lives better and the festive season provides
us with another opportunity of doing exactly that.
We are exceptionally excited because we have
kicked off the campaign earlier compared to the previous years thus giving shoppers reprieve for longer," said Peter Mukuha, Naivas Chief of Operations.
" We promise all our shoppers that we have a fantastic and exciting festive season planned and for
the 13 weeks they will enjoy sales promotions thanks to the support from our partners, who have seen to it that our customers enjoy great value across all categories ranging from fresh produce,
groceries, non-food FMCG products, general merchandiser and eleven electronics and home
appliances, concluded Peter Mukuha.
Ends ..