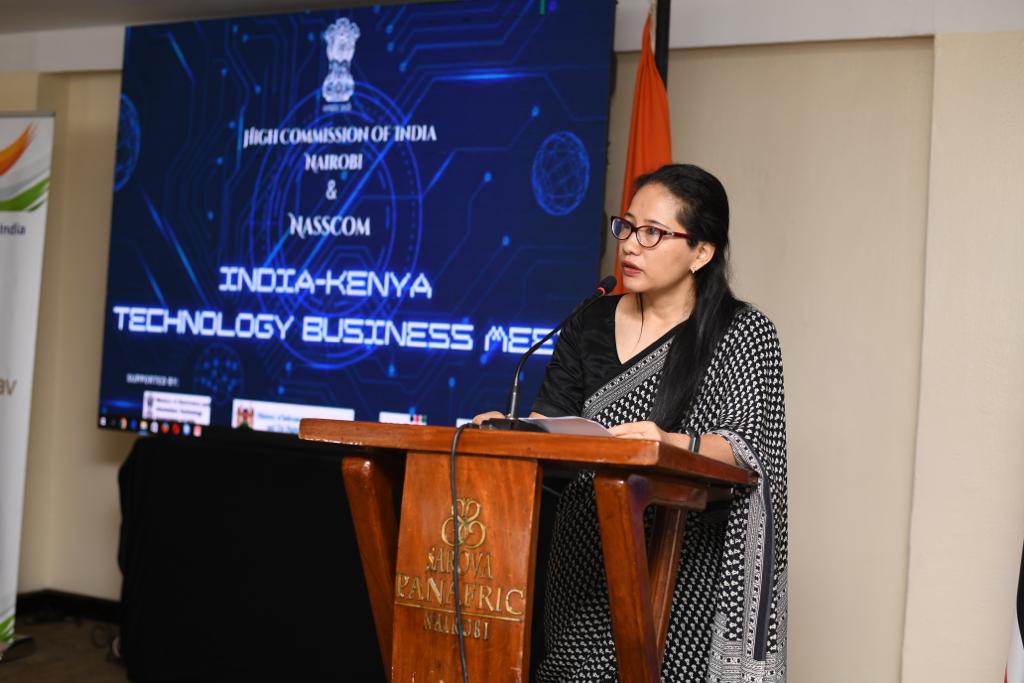 by Maximilla Wafula
High Commission of India Ms Namgya Khampa with other officials in collaboration with NASSCOM (National Association of Software and Service Companies) today organised a Technology Business Meet in Nairobi.
The event brought together a 14-Member visiting IT delegation under aegis of NASSCOM and Kenyan Government stakeholders, chambers of commerce, and businesses.
High Commissioner of India, Ms Namgya Khampa in her remarks underscored the opportunities for fruitful partnerships in this sector. She described Kenya as an important partner of India with whom we enjoy robust bilateral trade and investment linkages. In the fiscal year 2021-2022, India-Kenya bilateral trade increased by 38.7% to US$ 2.76 billion. Both exports from India to Kenya and imports from Kenya into 3India registered healthy growth. India is also among the top investors in Kenya cutting across manufacturing, real estate, pharmaceuticals, telecom, IT & ITES, banking among other verticals.
The forenoon session also included presentations by Vice President of NASSCOM, Mr. Shivendra Singh, and representatives form Institute of Economic Affairs, Kenya Investment Authority; Kenya National Chamber of Commerce & Industry (KNCCI); State Department for Trade and the Ministry of Foreign Affairs. The presentations gave detailed overview of the available opportunities, regulatory environment and other aspects of the Kenya's economy.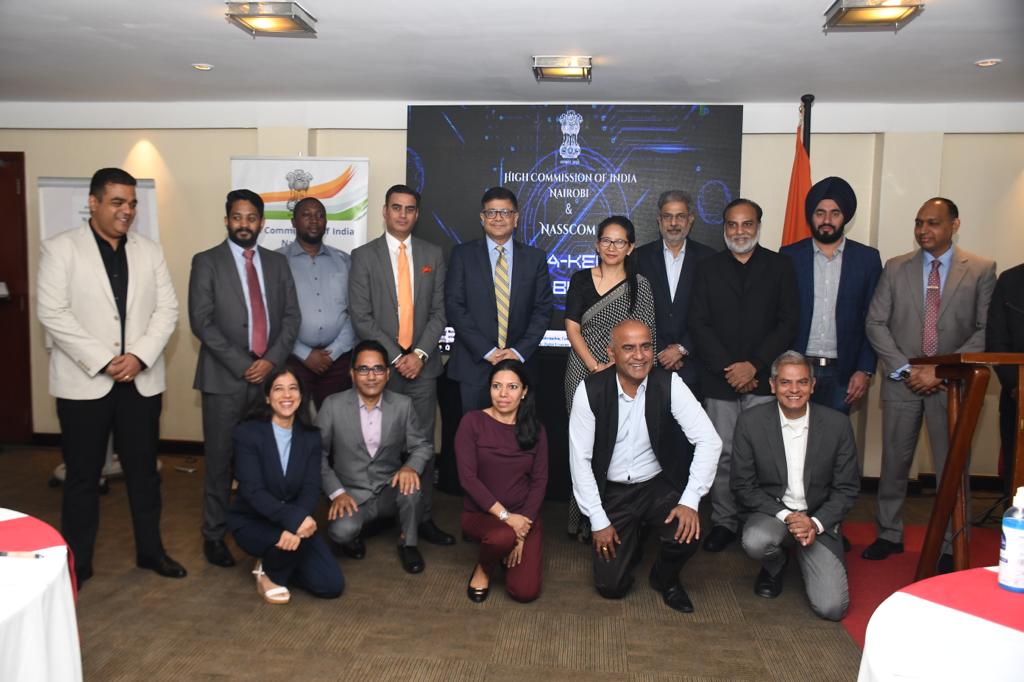 NASSCOM gave an overview of the already existing strong ICT sector in India and its growth potential and mentioned that India-Kenya can look to join hands for Government to Business and Business to Business opportunities 3in the sector. Praising the progress made by Kenya in technological sector, NASSCOM described the country as a well suited partner for Indian companies to work together.
The Meet provided a platform for the ICT companies of India and Kenya to discuss possible business collaborations.
Later in the afternoon, in collaboration with Kenya India Friendship Association (KIFA), High Commission of India is also organising a talk on Technology Sector in India by NASSCOM at the University of Nairobi which is expected to be attended by over 200 students.
Ends
---