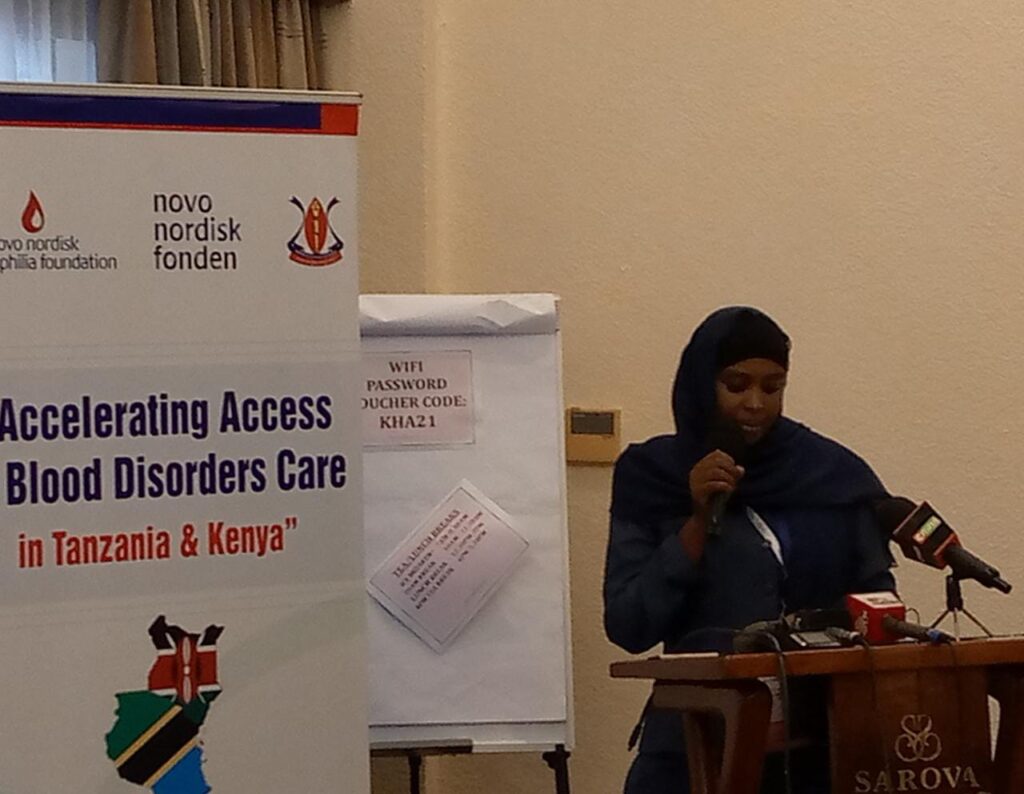 by Jeff Kizzilah
Almost 86% rise in the amount of blood collected, from 100,018 units in June 2020 to 186,239 units in June 2021, benefiting over 214,187 patients.
Speaking during an engagement meeting of Kenya Haemophilia and sickle cell partnership meeting in Kenya,the first lady said " Let's learn to donate blood to the vulnerable communities across Kenya," she said
First lady association Chairperson Mrs Alamitu Guyo has said the association is working to champion a blood donation campaign.
"For us to advocate the blood donation plans,we will have to explain the advantages of blood donation and the trauma including people living with disability in our counties,"
"At the moment over a million people are affected by hunger and drought at the horn of Africa,"we ask the government and the county to also support the people with disability,' Marsabit First lady.
The first contact people will be the care givers, hospital.