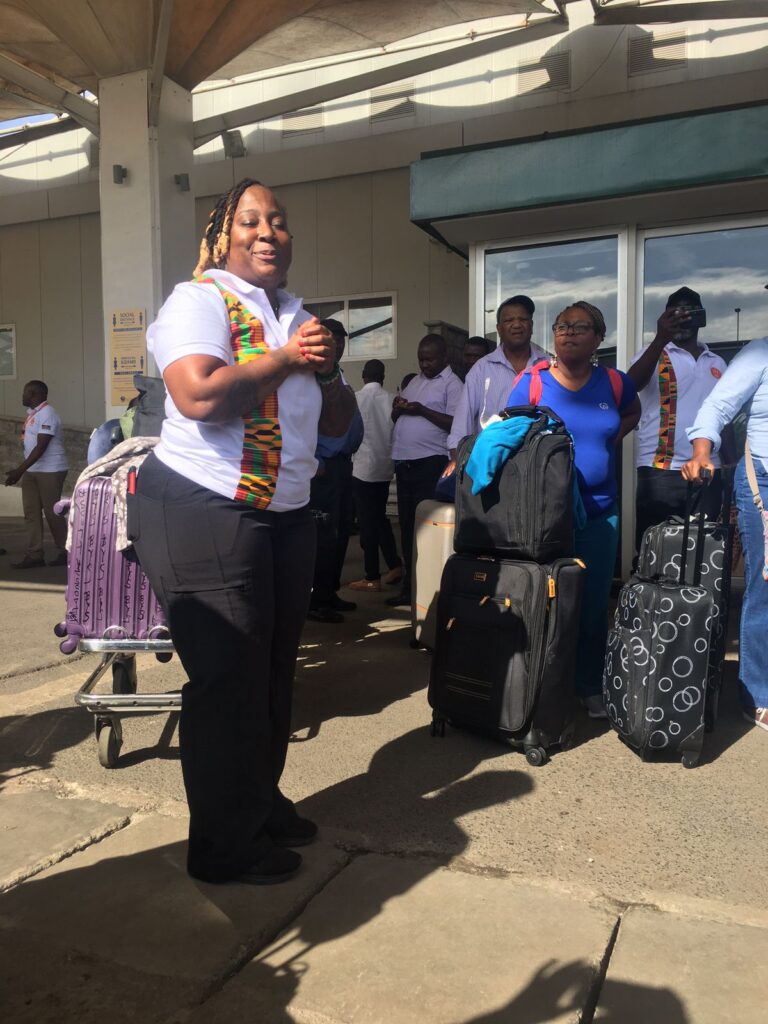 By Fred Maingi
A group of 35 black Americans arrived in Nairobi on Sunday afternoon with plum goodies for Kenyans.
The plane carrying the American investors touched down at the Jomo Kenyatta International Airport (JKIA) shortly after 1.45pm.
According to Kea "Wakesho" Simmons who is the CEO for World Views, the visitors will spend 12 days in Kenya where they will interact with Kenyans to learn more about the country's culture and fellowship together.
"60 percent of their stay will be in Nairobi before they travel to Mombasa, Diani, Nanyuki, and Nakuru before travelling back to United States" Observed Simmons .
A cheerful Simmons said apart from learning about the Kenya culture and tribes, they will be interested to learn the connection between Americans and Africa and above all, try to trace their roots.
The group will today (Tuesday ) attend a naming ceremony to be held at the BidWood Restaurant in Nairobi before touring Nairobi National Park and other cites.