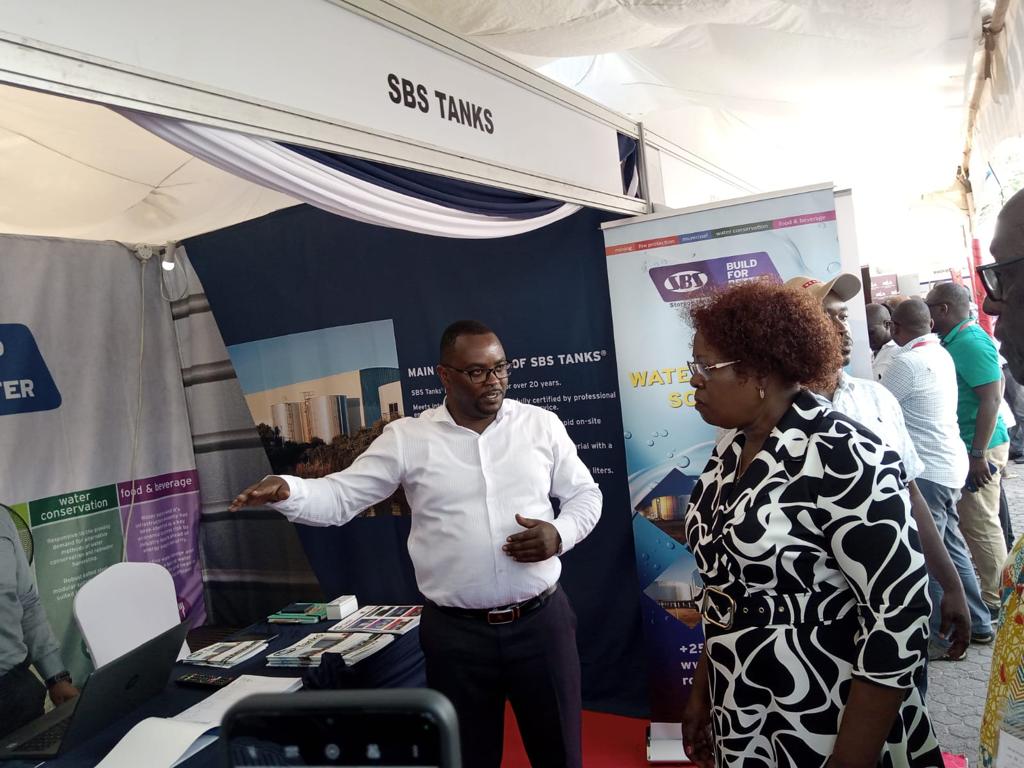 By PATRICK KIMANZI & MAXIMILA WAFULA / THE COUNTY DIARY
For 23 years, SBS Group has sustained it's premium production of non-corrosive ZINCALUME material, leak proof tanks whose internal PVC liner ensure no contamination of water/stored liquid as content is not in direct contact with tank walls/shells, it's engineers have said.
Speaking during the Engineers caucus in Mombasa, Robert M. Tunje said;
During the fete, the SBS Group stand stood out in popularity and was graced by non other the Cabinet Secretary Ministry of Water Sanitation and Irrigation Hon. Alice Wahome.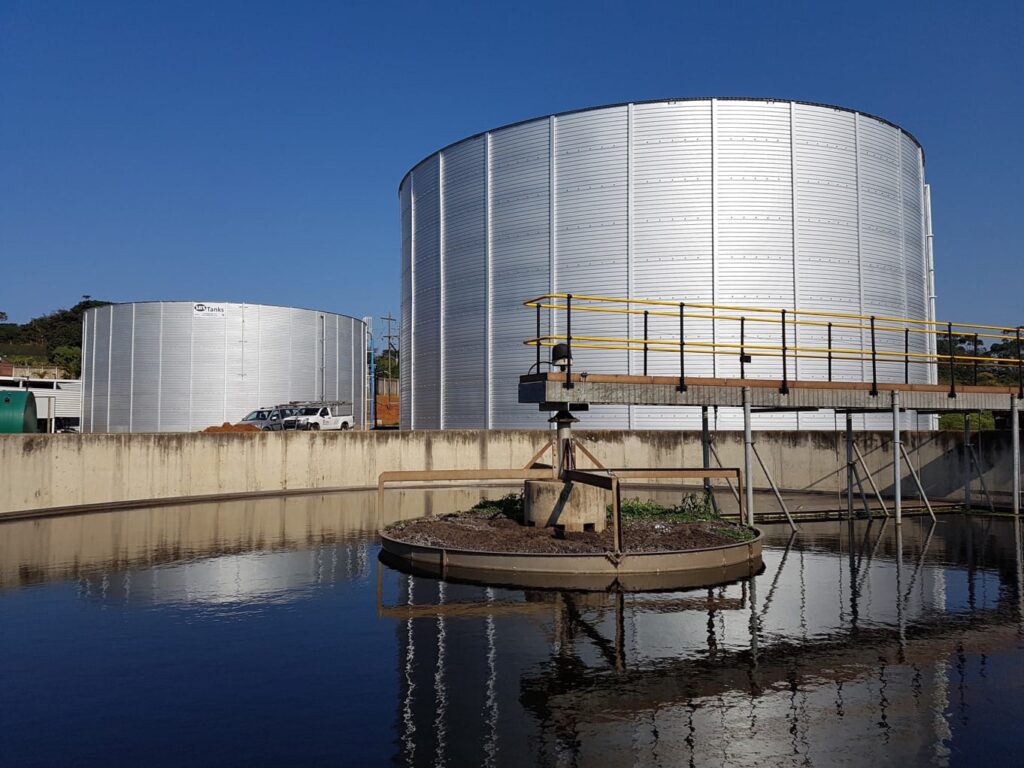 MORE INFO;
SBS GROUP is a renowned ISO 9001:2015 and ISO18001:2007 accredited company that was established in 1998 in Durban, South Africa.
SBS Solutions East Africa Limited was registered in Kenya and situated in Nairobi, Kenya. Our company is proudly affiliated to various professional bodies and organizations.
We are the preferred liquid storage solution provider in various sectors i.e. municipal, water conservation, food & beverage industries, mining, fixed fire protection, to name but a few.
Please note that we have installed over 3,000 tanks around the world and have several tanks in East Africa available for your viewing at your convenience.
Our tanks are pre-engineered and meet international standards including pre-shipment inspection certificate of conformity.
Manufacture = 1 – 3weeks (for tanks not in stock.)
Tank capacities : 12M3 to the 3,300M3
Installation = 1day to 2 weeks from the smallest tank of 12M3 to the biggest tank size i.e.3300M3
We are offering an improved, secure, reliable, sustainable, and cost-effective water harvesting and water storage solution.
            THE SBS TANKS BENEFITS:
Tank compliant with international standards and fully certified by consulting engineers.
Tried and tested for over 23 years.
Unique modular design – easy to transport. May be dismantled and re-installed at a different site.
Wide range of capacities from 12,000 liters (12m3) to up to 3.3million liters (3,300m3) and above, with flexibility on size depending on space available.
Rapid on-site construction (17days for 3,300m3 tank) and ready for operational use upon commissioning.
Installation done at safe working heights.
Our tank shells are made of non-corrosive ZINCALUME material, leak proof tank with internal PVC liner thus no contamination of water/stored liquid as content is not in direct contact with tank walls/shells.
We offer 10 years written warranty on the liners.
Lifespan: 65+ years of tank service with little maintenance.
Cost effective tanks. Foundation is very easy to construct.
High aesthetic value.
Experienced workforce with over 20 years' experience in Africa and many countries around the world.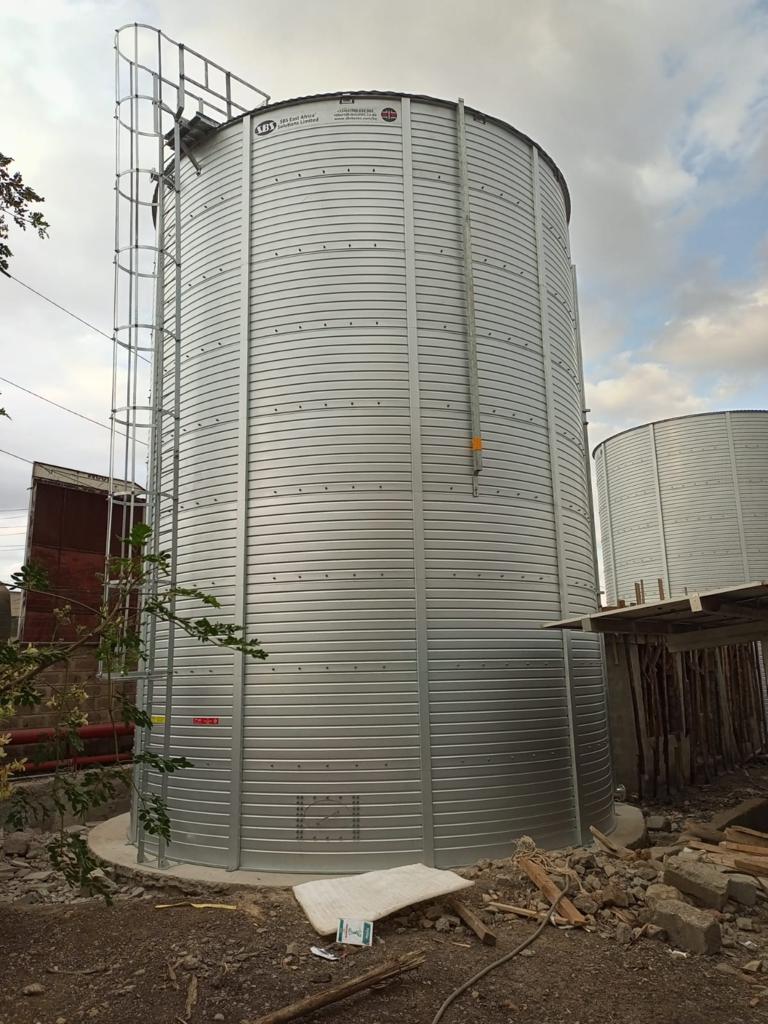 SBS Tanks are the trusted, cost-effective solution when it comes to the manufacture, supply and installation of premium quality water storage solutions with high resistance to corrosion and no leakages.
For more information about our company and SBS Tanks specifications of our premium tank product, please click on the following link to our website www.sbstanks.com
Robert M. Tunje
SBS ® Solutions East Africa Ltd
Tel:
+254(0)714209963, +254(0)732209963
Cell:
+254705634045, +254714901918
Email:
robert@sbstanks.co.ke
www.sbstanks.com