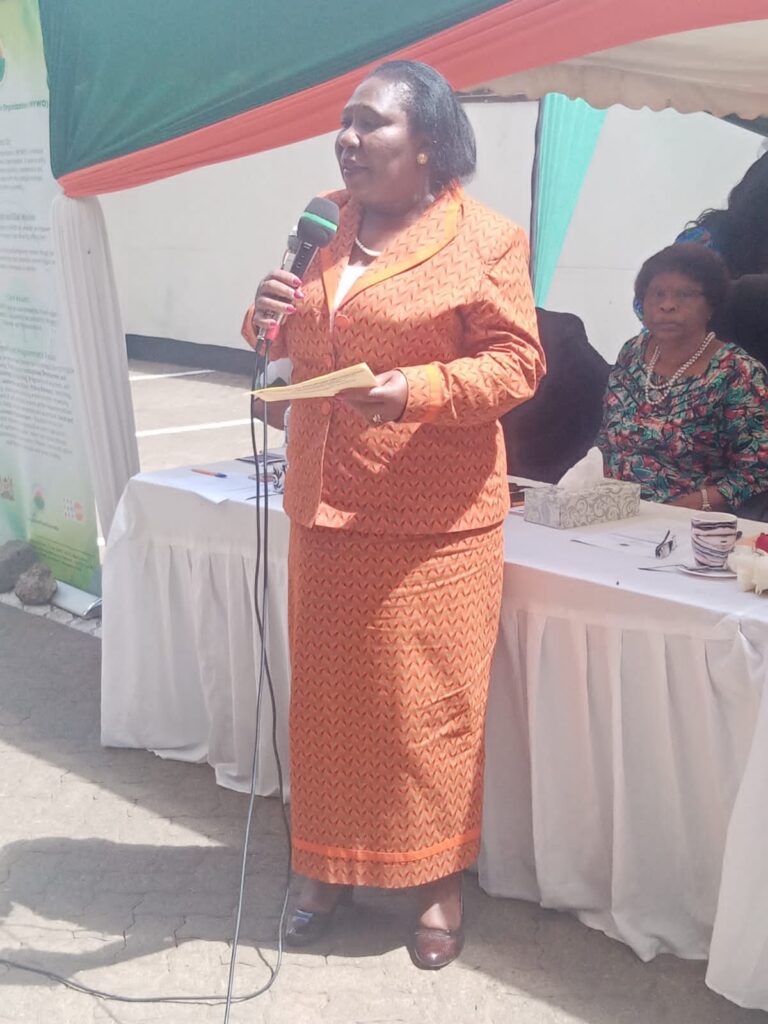 By Fred Maingi
Maendeleo ya Wanawake women organisation (MYWO) has urged women
to be custodian of their families.
Mywo National chairperson Rahab Muiu Mwikali urged women not to run away from their responsibilities when faced with domestic misunderstanding and leave children behind s with their father.
"If the marriage is unbearable, there is no need to kill one another. Immorality has gone up while integrity has gone down. Let women be the custodian of their families" observed Mwikali.
She spoke during a consultative meeting to mark the 16 day of activism against gender based violence(GBV) held at the Mywo headquarters.

She was flanked by the entire Executive led by CEO Isabella Ndolo, National Secretary General Elizabeth Mayieka,National treasurer Susan Owino and Commisioner Purity Muthoni Ngunjiri among other county representatives. The National Chairperson while lauding the Government for advocating zero tolerance against FGM and gender based violence issues attributed Poverty as the major issue affecting many families.
"We shall work, and support the Government led by President Dr. William Ruto, churches including Sheikhs, and stakeholders from all sectors"she noted. Speakers urged members to be on the frontline by leading the war against violence against women and remain firm in their decision s.