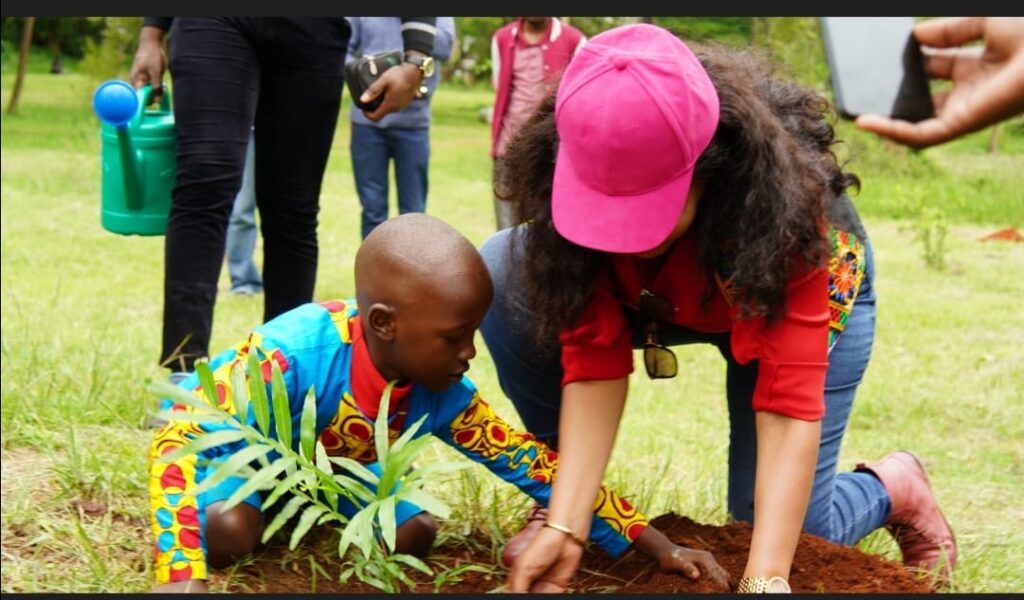 By Fred Maingi
Samchi Group of companies is targeting to plant 10,000 tree seedlings by end of the year 2023
Samchi group CEO Dr. Esther Muchemi further disclosed that she will personally spear head the tree planting exercise.
The CEOs attention was captured by a 5 year old Environmentalist, Emmanuel Kerr who has so far planted 450 trees in various parts of the country.
"My team and I will continue to support Emmanuel. I pledge our resources to see to it that Emmanuel realizes his dream.
My company will sponsor 700 trees for Emmanuel to continue with his dream. And as part of our 2023 CSR, we will plant 10,000 trees by December" Said Muchemi.
The CEO was Speaking at City Park where she had joined other passionate Environmentalists to celebrate Emmanuel's graduation to grade 1.
Emmanuel's father, Mr Caleb Otieno lauded his son saying, My son's future looks bright. I can only play my part as a Father and support my sons dream."