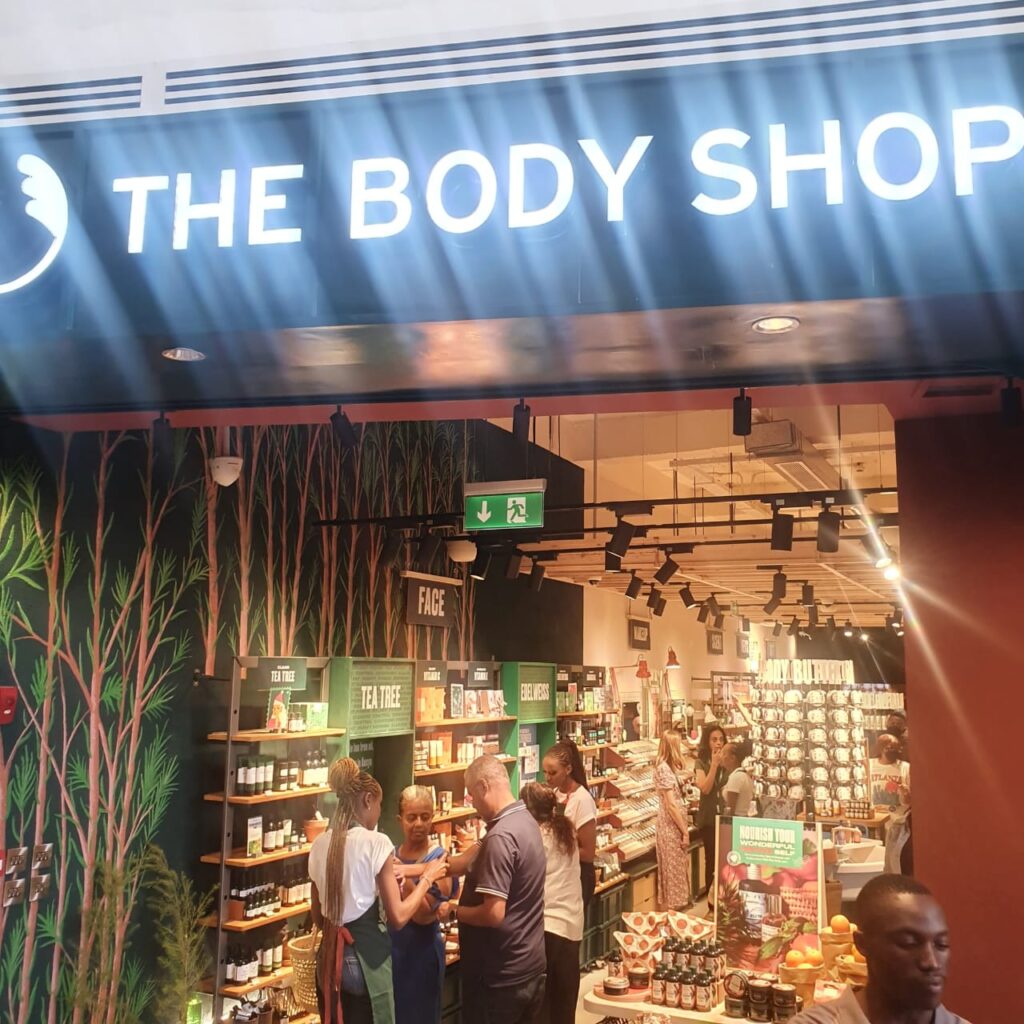 By Njeri Irungu
Global beauty brand, The Body Shop, has opened a new store in Village Market Mall along Limuru Road Nairobi.Tge entrance into the Kenyan market aims to meet the growing demand for ethically and sustainably produced beauty products.
The British-founded, change making beauty brand which retails over 800 products opens its first outlet in Nairobi at the Village Market through their exclusive franchisee, The Mask Retailers. The Body Shop has also disclosed plans to launch an e-commerce platform in 2023 to enable consumers in the East Africa region easier access to their products.
Sarah Jackson, The Body Shop EMEA & LatAm Franchise Business Director said about the launch: "Kenya is a fast developing economy which is well positioned to attract global brands aiming to strategically have a share of this market. The Kenyan consumer deeply cares about how ethically and socially conscious a business is across its entire value chain and also value for their money. The Body Shop is bringing the consumer over 800 products that meet their need for high-quality, naturally-inspired skincare, hair care and make-up, produced ethically and sustainably".
Famous for its high-quality naturally-inspired cosmetic and toiletry products, The Body Shop is known all over the world for pioneering the philosophy that business can be a force for good, for launching new standards of ethics in business and for its consistency in campaigning for change on behalf of those without an effective voice. Some of their products are locally sourced from Mt. Kenya and the East Coast regions in Kenya.
Ms Jackson added: "The Body Shop Kenya store has been designed around the brand's strategy to minimise its environmental footprint. It has been built with reclaimed wood and recycled plastics destined for landfill. The facade is made from zinc/aluminium-low energy metal that is infinitely recyclable and worktops are 100% recycled wood. Customers can also purchase a refillable 300ml aluminium bottle and fill it up with any of 12 brand's best-loved shower gels, shampoos, conditioners and hand washes".
In 2020, The Body Shop started sourcing tea tree oil from the foothills of Mount Kenya and the east coast region working with the Kutoka Ardhini ('from the ground' in Swahili) group which supplies the key ingredient from a network of over 1,000 farmers. This is implemented through The Body Shop's Community Fair Trade programme that helps producers gain market access and invest in social and environmental projects that benefit their communities. Over 13,500 farmers, producers and artisans are part of the Community Fair Trade programme globally.
Besides supporting farmers in the community, The Body Shop, as part of its Christmas community support, is running an activism campaign dubbed 'Be Seen. Be Heard', to amplify young voices in the halls of power. Each purchase over the Christmas period will help The Body Shop donate a minimum of £500,000 to organisations across the globe that support young people who are contributing to their communities to make the world a fairer, more wonderful place.