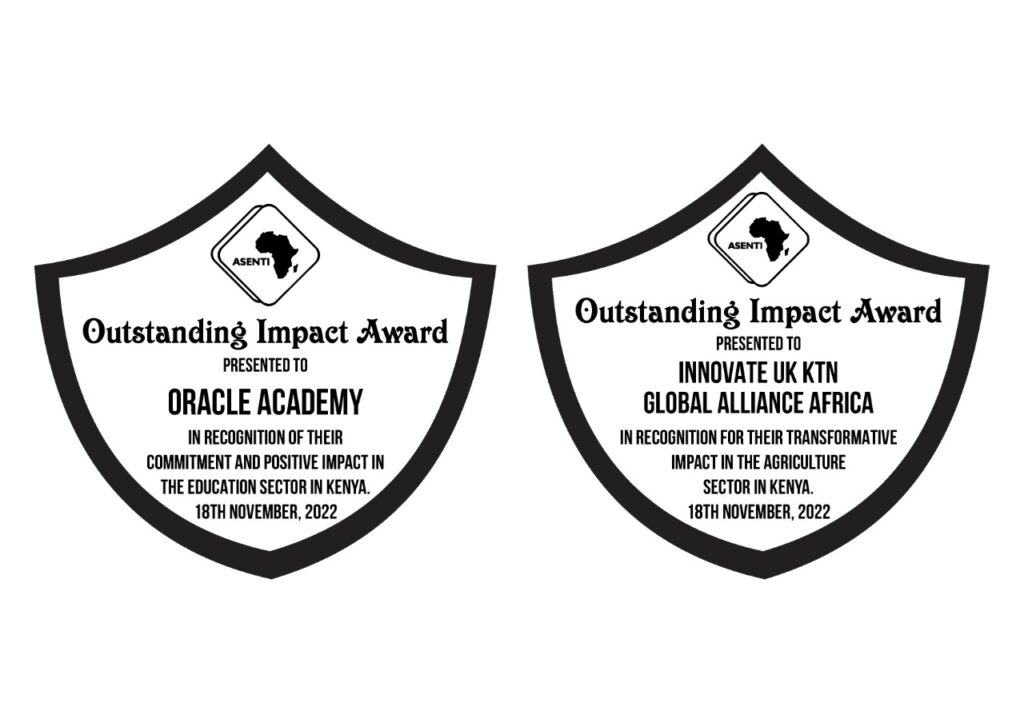 by Maximilla Wafula
The 8th African Summit on Entrepreneurship and Innovation- ASENTI was hosted at The Boma Hotel in Nairobi Kenya in November 10-11.
The summit brought together 100 physical and 200 online attendees for the two days. The summit was in partnership with Oracle Academy Innovate UK. Mindlands Enterprises and Midlands UK.
The summit brought together delegates from over 10 countries UK, South Africa, Nigeria, Algeria, Benin, Zambia, USA, Italy, Somaliland and Uganda
Oracle Academy was recognize for the exemplary work they are doing in the education sector in Kenya especially with a focus on working with the Universities in Kenya and beyond.
During the conference Ms. Bekere Amassoma, Oracle Academy Program Manager, Sub Saharan Africa shared on how partnerships with both the Institution of higher learning will be key in advancing digital learning
Blending Education and Technology; enhancing digital learning for higher education in Africa.
Moderator by Sofina Merinyo Education, ITF- Kenya
Panel speakers:
• Bekere Amassoma – Oracle Academy Program Manager, Sub Saharan Africa
• Mr. John Ngila-Social Entrepreneurship Lead, Africa Nazarene University-Kenya
• Helen Donnellan- Prof Vice-Chancellor Regional Business and Innovation
De Montfort University, Director Midlands Enterprise Universities (MEU)
• Dr. Jeremy Hague Nottingham Trent University, Director of Knowledge Exchange
The The Agripreneurship session youth specific efforts to enforce the role of young people in African agricultural transformation for sustainable food systems.
Presentation; Sheila Birgen Country Lead- Innovate UK-Kenya
Moderated by Wafulla T. Nekesah – Business Development Manager, Crop Nutrition Laboratory services (Cropnuts), Kenya
Panel speakers:
● Noah Nasiali- Kadima, CEO A farmer Media
● Stephen Mwongela, the Founder & CEO, Plusfarm Kenya.
● Lynn Odiwo- Co-founder-Nature's Best Green Culture-Kenya
Sheila Birgen focused on the need for more youth to get involved in agribusiness and the role of Innovate UK KTN in Kenya's agribusiness space.
Next year's African Summit on Entrepreneurship and Innovation-ASENTI 2023 will be hosted in South Africa.