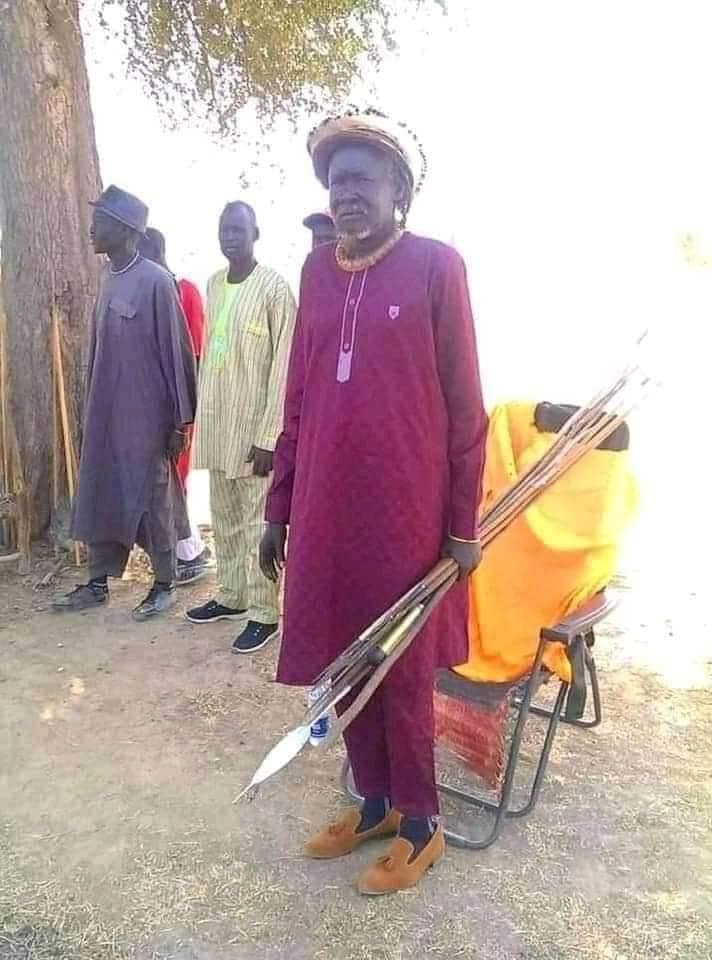 The South Sudanese Diaspora in Kenya have celebrated the loss of a great man Ajiengdit Deng who was the spiritual leader of Twic Mayardit of Warrap State.
The revered leader died in Nairobi hospital in December 2021.
Thousands of South Sudanese living in Nairobi flocked to the Kenyatta International Conference Center to celebrate the life of the legend.
Among those in attendance was South Sudan Ambassador to Kenya as well as other dignitaries.
Hon. Ayuel Tauping Malek leader of the Sudan People's Liberation Movement (SPLM) Diaspora in Kenya said that Ajiengdit Deng was a great inspirational leader and made a great impact during the Sudan Civil war that led to the independence of South Sudan.
"He shall forever remain in our memories for the good deeds he performed," he added.
Ajiengdit Deng who hails from Wunrock was an exceptional leader who was respected all communities in South Sudan.