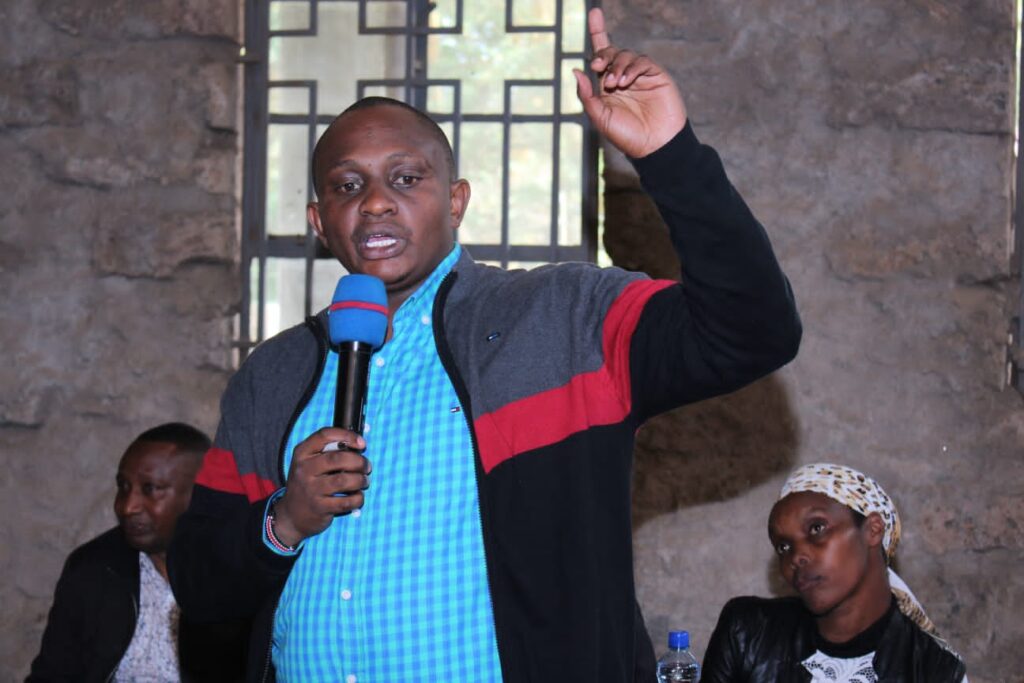 by Maximilla Wafula
Hon. Onesmus Ngogoyo has today officiate public participation to residents on NGCDF constituency development agenda for the financial year 2023/2024 at Embulbul area Kajiado North.
The meeting is the first one at the constituency following controversial remarks on National Government Constituency Development Fund (NGCDF).
These proposal issued are based on Education , Security and Environment that will form part the Kajiado North Constituency Startegic plan 2022/2026.
" I thank the residents of Kajiado North Constituency for electing me, together with my dedicated team we will transform Kajiado North Sub-county with state of the art projects ,am in talks with the interior ministry through the PS to build a registry department for my people to collect birth certificates and I'D here instead of going to Kajiado town." Says Ngogoyo.
On the other hand Assistant County Commissioner Daniel Mwangaza Kiliku , thanked the residents for keeping peace and called for support on the new regime .
Residents of Kajiado North led by Assistant County Commissioner Mr. Daniel Mwangaza at the citizen participation have welcomed the move by the area Mp and asked for more of such engagements so that Kajiado North Constituency may transform.
Ends……