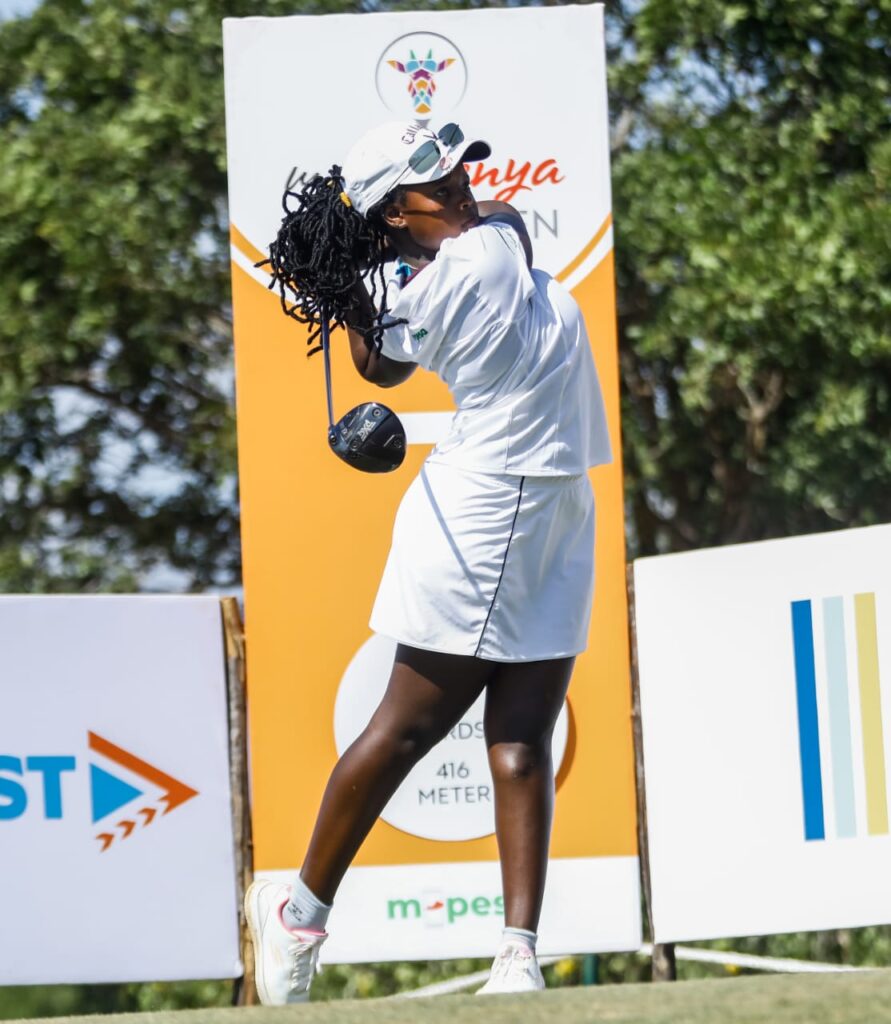 Chanelle Wangari has so far won the Kenya Ladies Open Amateur Championship and Faldo Series Kenya Championship
16-year-old Chanelle Wangari will be the first Kenyan to tee off in the first round of the 2023 Magical Ladies Kenya Open, set to start at 8:00 AM at the par-72 PGA Baobab Course, Vipingo Ridge.
The groups of Helen Tamy Kreuzer (GER), Agathe Laisne (FRA), Clara Manzalini (ITA) off the first tee and that of Maria Hernandez (ESP), Louise Duncan (SCO) and Tereza Melecka (CZE) off the tenth, will get the first round underway.
Highly ranked amateur, Wangari, who has so far won the Kenya Ladies Open Amateur Championship and Faldo Series Kenya Championship, will get her round underway at 8:11AM from the first tee, alongside Lucie Malchirand of France and Sara Kjellker of Sweden.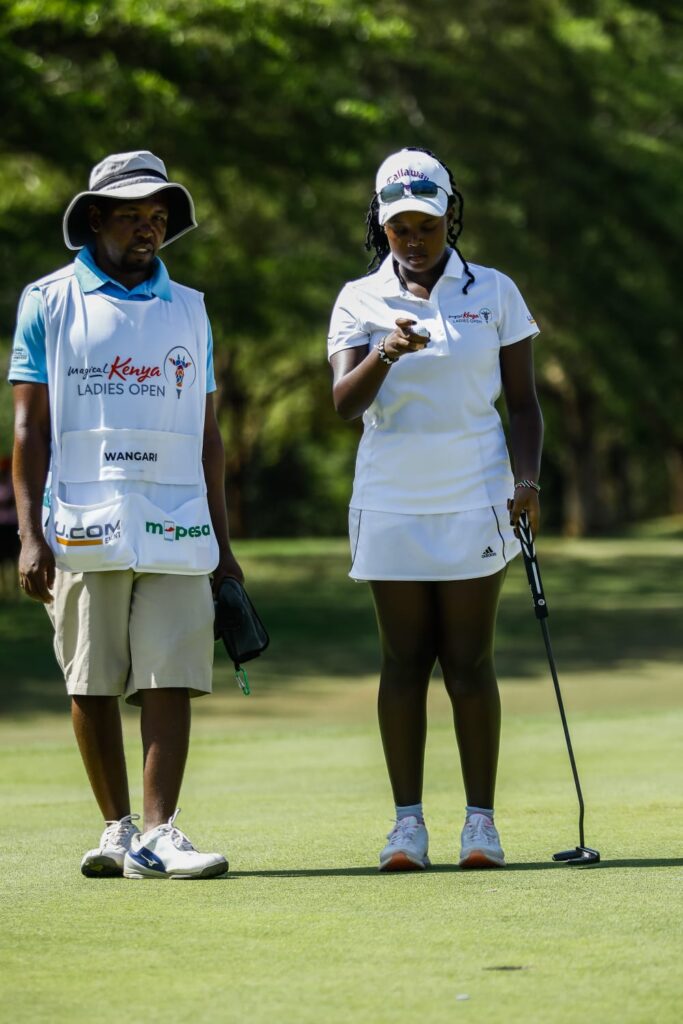 The other four Kenyan players will all tee off in the afternoon with Naomi Wafula teeing off the first at 1:31 PM in the company of Alice Hewson of England who was ranked 19th in last year's Race to Costa Del Sol, and Aditi Ashok of India.
Mercy Nyanchama, Jacqueline Walter and Nancy Wairimu will all tee off between 12:58 and 1:42 PM off the tenth. Botswana's Nobuhle Dlamini, the only other African in the field, will also be teeing off within this time band, on the tenth.
Two-time winner Esther Henseleit will have Johanna Gustavsson of Sweden and Christine Wolf of Austria for company as she gets her campaign off to a start for a third Magical Kenya Ladies Open title at 1:20PM. Pia Babnik of Slovenia, who is the highest ranked player in the field, will get her round underway at 9:06 AM, from the tenth tee, in the company of Sanna Nuutinen (Finland) and Sophie Witt (Germany).
Highly ranked amateur Avani Prashanth (India), with 25 top ten finishes and ten wins, will tee off at 8:22AM on the tenth, with Felicity Johnson (England) and Lisa Pettersson (Sweden).
The field of 96 will be playing for a total prize fund of 300,000 Euros, with the field set to be cut at the end of round two.
Meanwhile, the Vipingo Ridge's team of caddies received special mosquito repellant polo shirts from No Malaria Kenya (NoMAK) as part of their sponsorship of the 2023 Magical Kenya Ladies Open.
NoMAK, whose aim is to reduce the spread and effects of malaria in the country, manufactures mosquito-repellant-infused products including bedsheets and clothing, under the Mozzi brand, for everyday use.
Speaking during the ceremony, NoMAK CEO, Asher Owino, said; "At NoMAK, we are working towards mitigating the risk of malaria and mosquitoes in the country. To do this, we manufacture Mozzi, a mosquito repellant, which is infused in textiles, like the polos we are giving out today, that can last up to three years."
NoMAK Chairman, Chris Opar spoke on the brand's association with the 2023 Magical Kenya Ladies Open; "We are proud to partner with the 2023 Magical Kenya Ladies Open to make an impact on young people and the community through sports. The caddies form an important part of the sport of golf and we are looking forward to partnering with this tournament for a long time to come."
Speaking on behalf of the caddies, Joseph Odonde; "I want to thank NoMAK for this kind gesture, which will go a long way in helping us fight against malaria, which is quite rampant in these areas."
Action at the 2023 Magical Kenya Ladies Open is set to start on the 2nd of February 2023 at Vipingo Ridge. Spectators can purchase tickets to the four-day tournament through the online platform www.ticketsasa.com which are retailing for KES 500 per day.