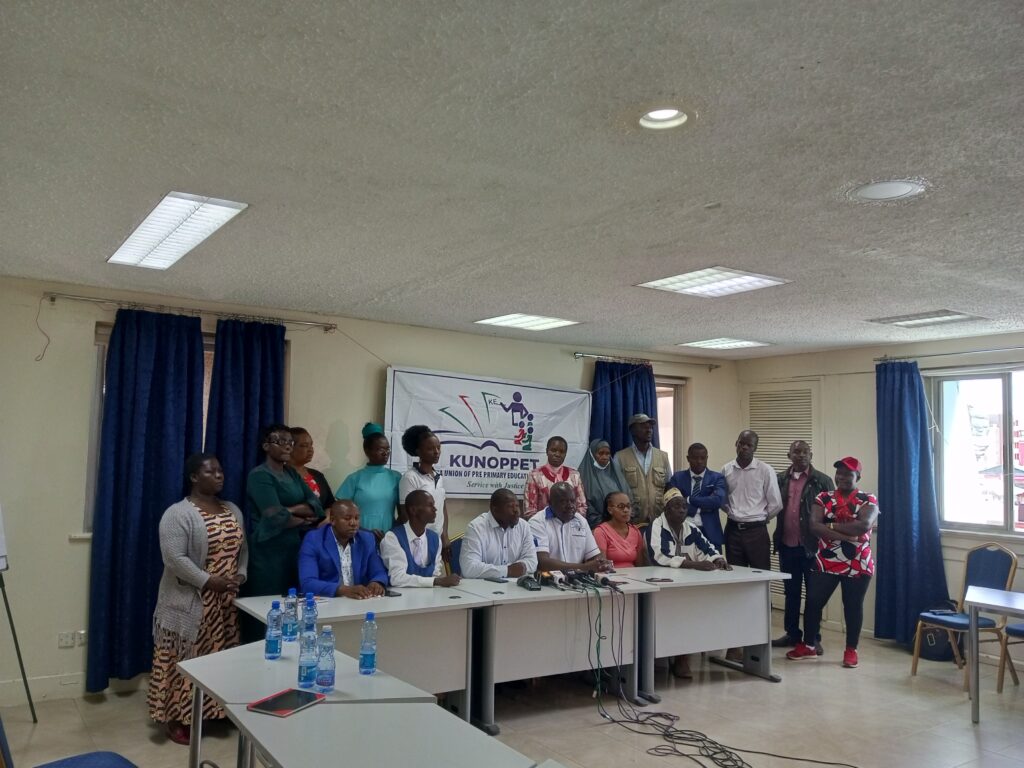 The Kenya Union of Pre-Primary Education Teachers (KUNOPPET) on Sunday castigated the Salaries and Renumeration Commission (SRC) for their unfair treatment of their members.
Lawrence Otunga National Chairman of the KUNOPPET said that there is currently an inhumane, unfair and illegal job evaluation and salary structure for the Early Childhood Development and Education (ECDE) teachers in Kenya.
" We have noted that the commission has instructed all governor's to ensure that the teachers' salaries are reduced to around 7000 shillings," Otunga said.
Otunga noted that no employee should be paid below the gazetted minimum wages levels prescribed by the employment act.
He added that the revised entry grades by the Kenya National Qualifications Authority, for the ECDE courses has negatively impacted the preschool sector.
Samuel Opiyo, the Secretary General of the KUNOPPET said that his organizatiob is the only existing union for early childhood teachers.
"In all the stakeholder meetings, the government has never involved us," Opiyo noted.
He revealed that the sector has been undermined and neglected ever since the introduction of the 8-4-4 system.
"Now under the new CBC system another problem is looming. We have information that our learners have been sent away to learn under trees in order to pace way for Junior secondary school students," Opiyo added.