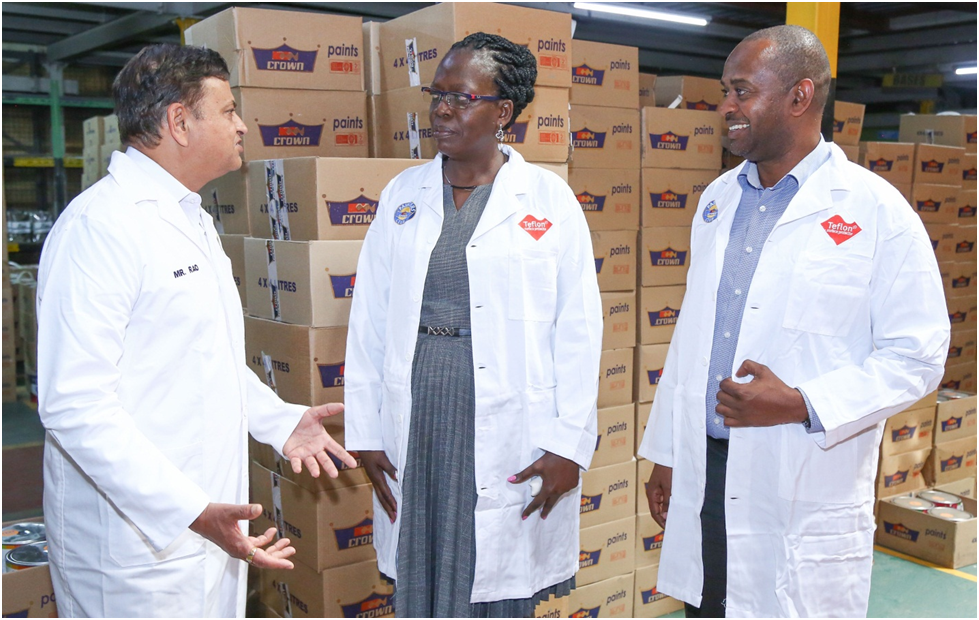 By Bernard Mulwa
A Kenya Airways owned subsidiary airline company, JamboJet have come into partnership with a major paint manufacturer Company, Crown paints to give support to Kibos School for the blind in Kenya Kisumu, Kericho County as part of its Corporate Social Responsibility.
The two giants have invested over Sh.1million with an aim to transform the lives of 183 visual impaired children in this institution through a donation of 3 brail machines at a cost of Sh. 90,000 for each machine, brail papers for writing and food stuffs.
The buildings of this institution have remained without painting for the last six years but since these two companies came up with this program, have managed to give it a new face through painting.
At a news conference today in crown Paints Company, the Chief Executive Officer Dr. Rakesh Rao told journalists that blind people have a "sixth sense" that, in some ways, could function similarly to sight and this will give them energy and a positive outlook. "Many people don't see the need to paint an institution for the blind" both Dr. Rakesh Rao and his counterpart Mr. Karanja Ndegwa the CEO Jambojet said are focused on children and youths who are disadvantaged for some reasons, "we want to look at things we can continuously give back to the Society" Mr. Ndegwa said this is a long term program and they both want to make sure that the students are able to learn.
In a joint statement, Dr. Rakesh said they will give support to these needy children and they will take care for children who cannot afford to pay their school fees and wherever job opportunities are available they will give them.
The head Principle Kibos School for the blind Mrs. Caroline Templer who was also present, thanked both the CEO Jambojet Mr. Ndegwa and CEO Crown paints Dr. Rakesh even as they plan to move to other Schools giving support.