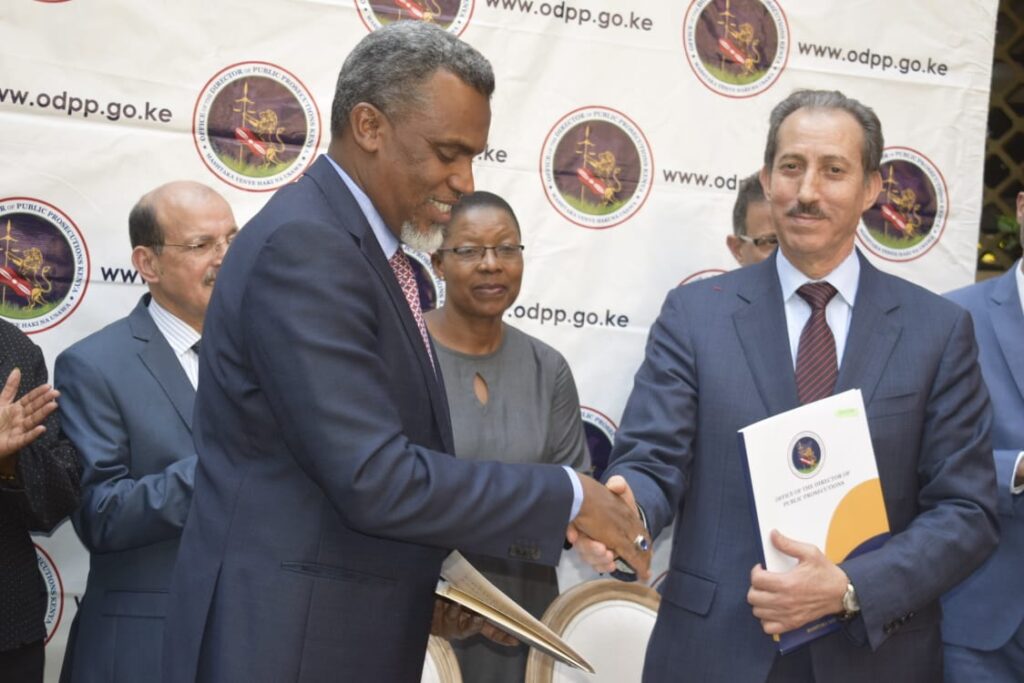 Kenya and Morocco on Tuesday signed an agreement to boost cooperation on combating trans national crime.
Kenya's Director of Public Prosecutions
Mr. Noordin M. Haji, and the Morocco's King's Attorney General, and
President of Public Prosecutions of the Kingdom of Morocco, Mr.
Moulay El Hassan Daki inked the Memorandum of
Understanding (MOU) to enhance understanding and
comprehensive cooperation between the two countries.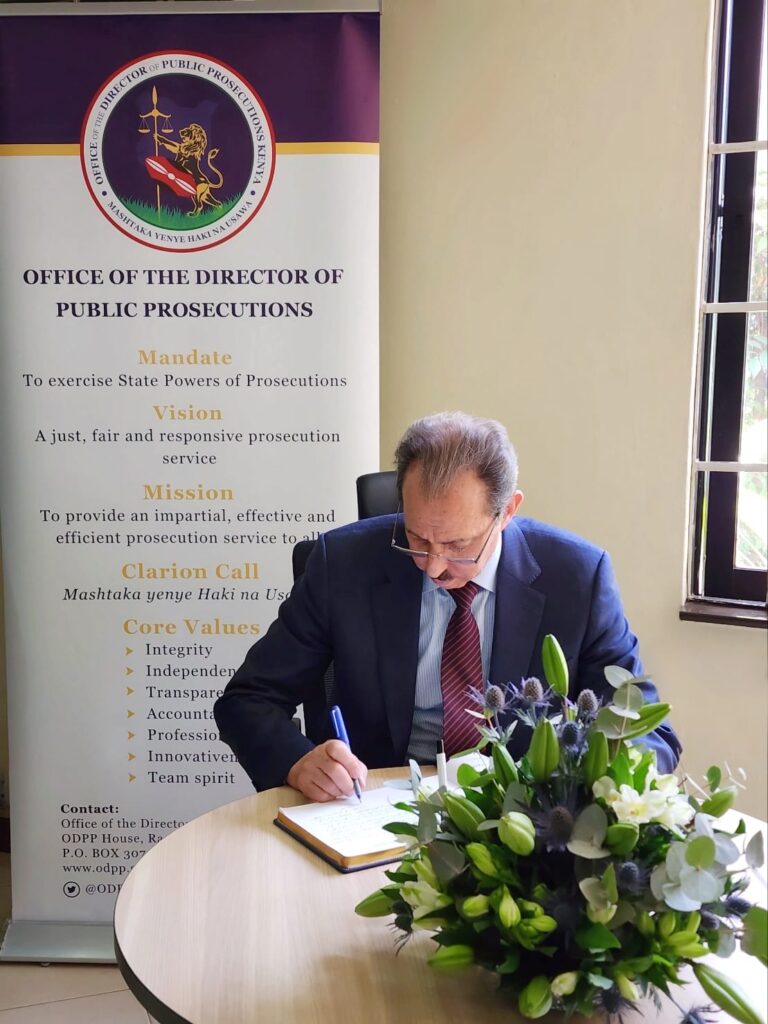 Haji said that the pact is founded on the principles of respect, equality and
mutual benefit in compliance with parties' respective legal systems
and international treaties.
"The MoU will strengthen networking and cooperation in combatting
trans- national organized crimes such as cyber crimes, corruption,
money laundering, trafficking in drugs and persons, terrorism, and
violent extremism," he added.
The two parties shall cooperate on a number of areas ranging from the
exchange of official working visits at all levels to maintain and
strengthen mutual understanding, the strengthening of cooperation
in prosecutors' training, to the organization of conferences, thematic
seminars related to the professional skills of the parties.