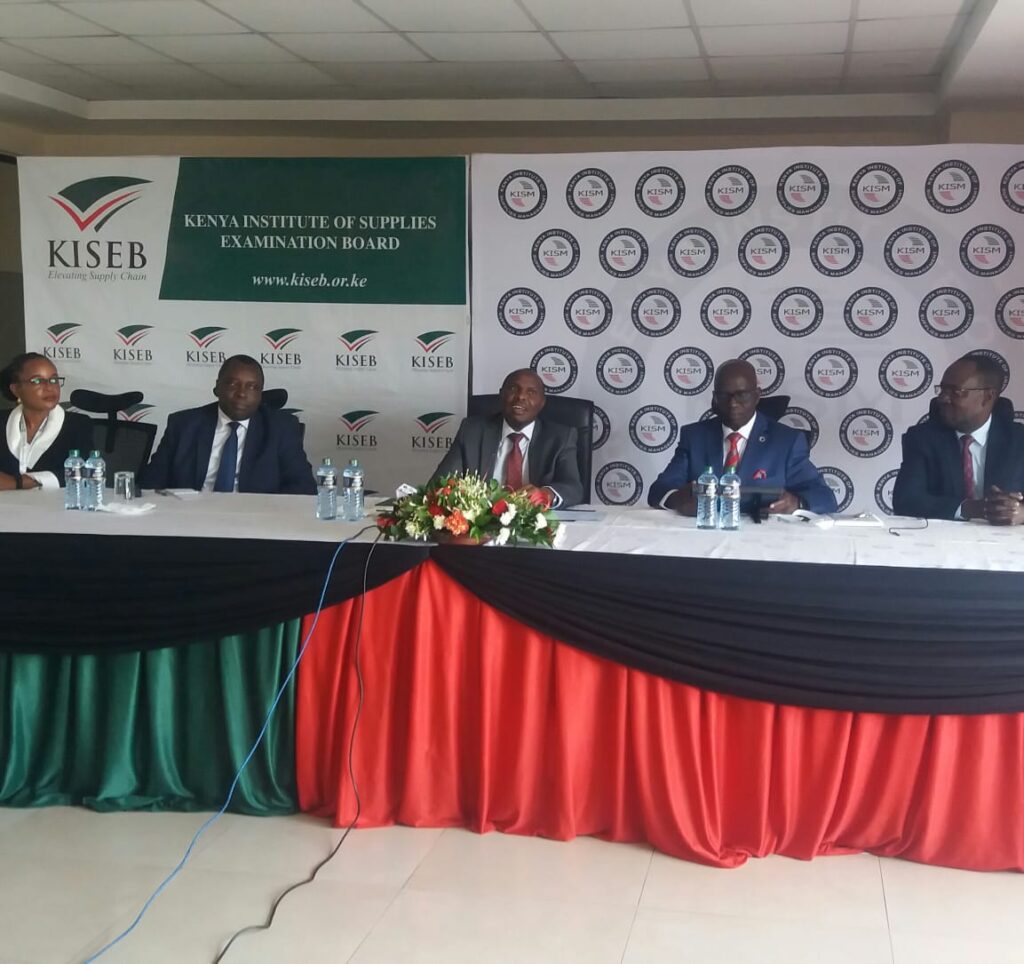 The Government has vowed to partner with KISM in order to boost businesses in the country.
Felix Koskei, the Chief of Staff and Head of Public Service told journalists in Nairobi that the KISM has been in the forefront of enhancing professionalism in the Kenyan supply chain sector.
" The government will partner with KISM to spearhead compliance with the prevailing laws in the supply chain sector in adherence to the provisions of Article 227 of the Constitution of Kenya on ensuring that procurement and disposal systems were fair, equitable, transparent competitive, and cost-effective," Koskei said during a working tour of Kenya Institute of Supplies Management (KISM) and the Kenya Institute of Supplies Examination Board (KISEB).
Koskei was received by the KISM Chairman John Karani accompanied by the Ag. CEO Serah Okumu. They were also joined by Dan Ajele representing the KISEB Chairman.
Serah Okumu on her part committed to ensure that the supply chain sector enhanced government procurement.