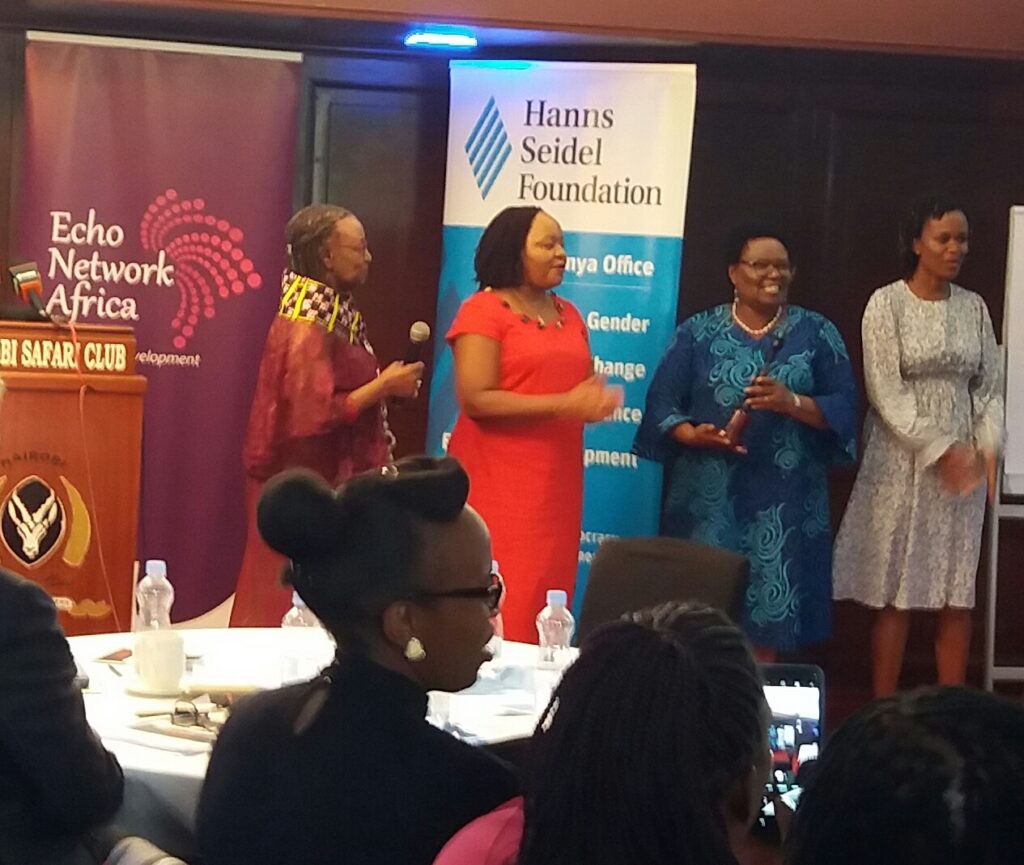 by Tum David
Women and girls have been advised not to be deterred from using technology to advance gender quality and instead must work together to create safe and inclusive digital spaces that empower them to fully participate in all aspects of society.
Speaking during the Echo Network Africa (ENA) meeting convened at a pre- Internationak Women's Day event to discuss the theme :
"DigitALL" and the launch of the " STOPCberbullyingNow" campaign, Kirinyaga governor Ann Mumbi Waiguru congratulated Echo Network Africa and specifically Dr Jennifa Riria, for the tireless efforts in finding solutions to the issues that impact on women and girls providing them with sustainable solutions such as improved access to education, eradication of negative socio-cultural norms, opportunities for women leadership and financing.
However, as this is aligned with the priority theme for the upcoming 67th Session of the Commission of the status of women (CSW-67) which is, " Innovation and Technology change and education in the digital age for achieving gender, quality and empowerment for all women and girls", Waiguru said women come together in the International Woman's Day to celebrate achievements of women across the world and to acknowledge the challenges that women still face.
She urged women to speak with one voice and be steadfast to call out cyberbullying as a crime which all women should play a role in eliminating it.
A study commissioned by the African Development Bank suggeststhat upto 70% of women have endured cyber violence and that women are 27 times more likely than men to be harassed online. More than one in every five women in Kenya have experienced cyber bullying and it's in public domain that cyberbullying will hinder how women participate in public discourse and processes as many women will cower, will self -sensor, and on some instances, will totally withdraw from public, civic and social media spaces.
Technology facilitated violence, it's observed, comprises a spectrum of behaviours that included stalling, bullying, sexual harassment, defamation, hate speech and exploitation (against women).
Waiguru also decried the few interventions that are there in place specifically to address techology facilitated GBV, noting that while there are promising interventions out there, they are mostly small and untested.
In her speech she read as the Chief Guest during the launch at a Nairobi hotel, the CoG chair said the speed at which access to technology is rapidly spreading faster, and the policy efforts of government and other stakeholders to monitor or control the harmful usage of these gadgets, especially in developing countries like Kenya where dealing with cyberbullying is not among the top priorities, even though it's recognized as a problem.