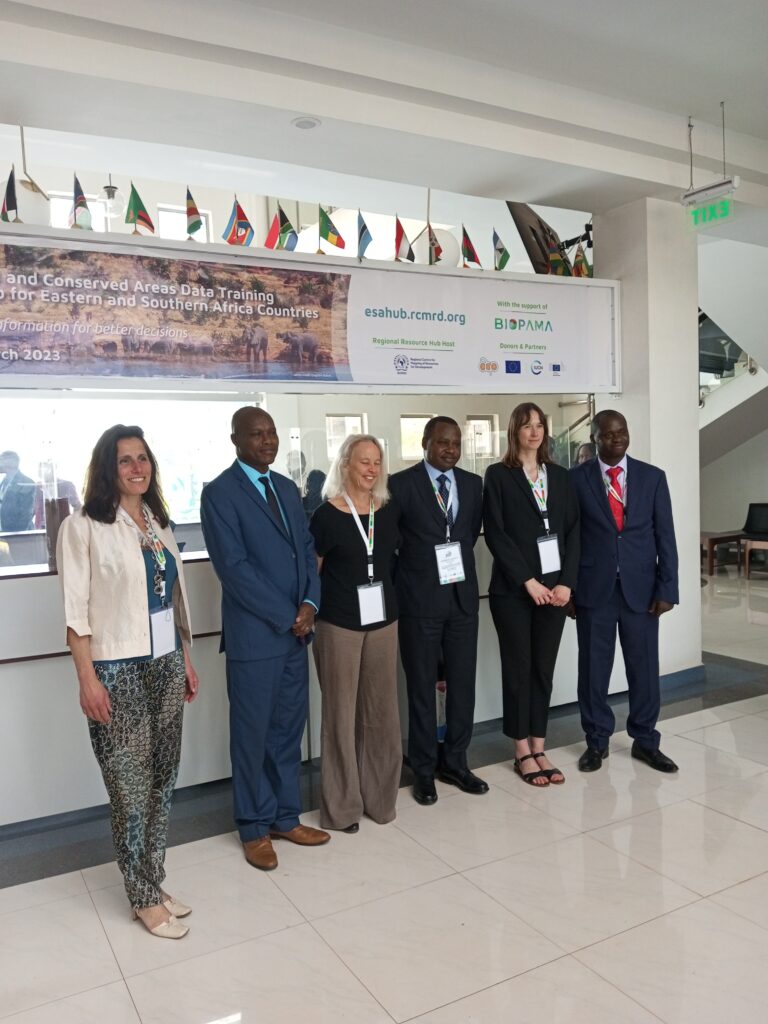 by Ronald Njoroge
The second edition of the data training workshop for protected areas for Africa opened in Nairobi at Regional Centre for Mapping of Resources for Development (RCMRD).
Director General, RCMRD, Dr. Emmanuel Nkurunziza said that the second edition of the Data Training Workshop on Protected and Conservation Areas under the Regional Resource Hub will run from 20th to 24th March 2023.
The participants were drawn from Angola, Botswana, Comoros, Djibouti, Eritrea, Eswatini, Ethiopia, Kenya, Lesotho, Madagascar, Malawi, Mauritius, Mozambique, Namibia, Rwanda, Seychelles, Somalia, South Africa, South Sudan, Sudan, Tanzania, Uganda, Zambia and Zimbabwe.
Nkurunziza observed that the Regional Resource Hub acts as one of the regional observatories implemented by the Biodiversity and Protected Areas Management (BIOPAMA) programme and hosted by the Regional Centre for Mapping of Resources for Development (RCMRD) in Nairobi covering Eastern and Southern Africa.
BIOPAMA aims to improve the long-term conservation and sustainable use of natural resources in African, Caribbean and Pacific (ACP) countries, in protected areas and surrounding communities. It is an initiative of the Organisation of African, Caribbean and Pacific States financed by the European Union's 11th European Development Fund, jointly implemented by the International Union for Conservation of Nature (IUCN) and the Joint Research Centre of the European Commission (JRC).