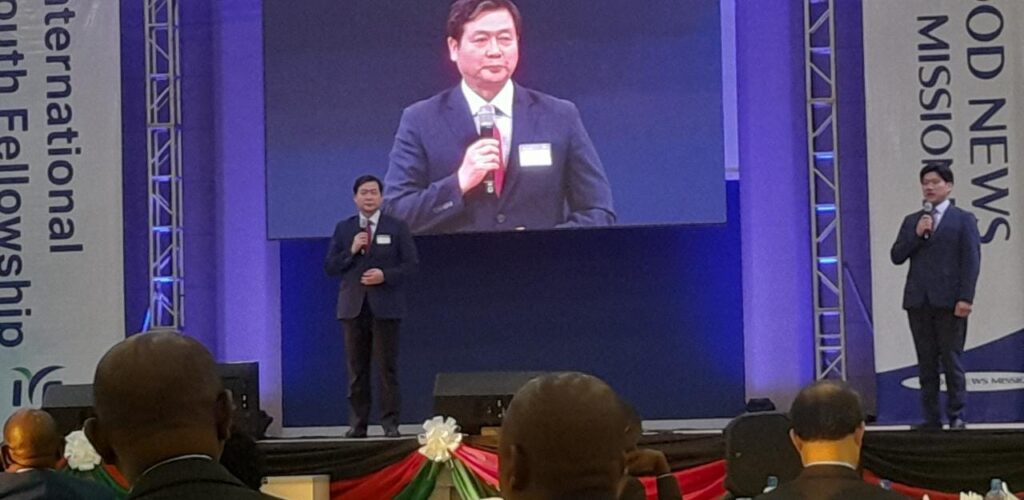 By Jeff Kizzilah
The Founder of the International Youth Fellowship (IYF) Rev Ock Soo Park said this initiative will be a milestone in the development and adoption of mind education in kenya.
The launch which was attended by different mnistry including ICT and Ministry of eduction in partnership to expand the national mind program.
Speakjng during the event Cabinet Secretary Eliud Owalo who was represented by Director of Administration Mr.Maritin said its important kenya orient the young generation through education as well as value systems.
He said the broad mandate is to formulate,administer, develop information that can be utilised by the young generation.
The Vice Chancellor Kisii University Mr John Akama said the more youths open their mind the more they expand knowledge and peace to a greater heights.
Mr Soo said that since International Youth Fellowship was founded many youths have benefited through broadcasting program and that also help raising a God fearing nation.
The event was attended by also various different government institutions.