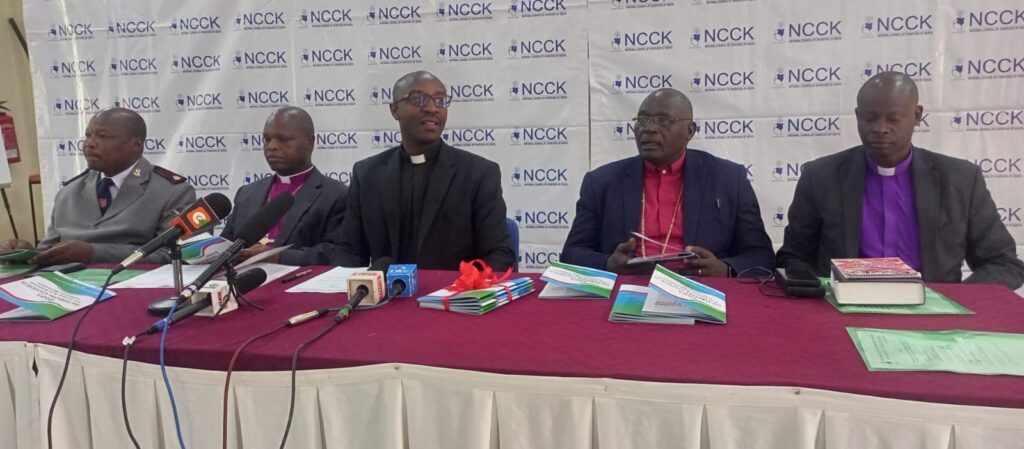 By ERIC OGOTT.
The National Council of Kenya Churches (NCCK) held a meeting at Jumuia Conference and country home,Limuru to reflect on the state of the nation in the context of the rising tensions due to politically instigated disillusionment.
The meeting took note that the desire of Kenyans to have a healthy environment to "Lead a quiet life,to mind your own business and work with your hands." Said Rev Kinyanjui.
He further said that all Kenyans are obliged to adhere to the Constitution in all activities and engagements,for without this , the nation will .
In addition, he requested His Excellency the President of Kenya Dr. William Ruto to lead the Government in adhering to the Constitution and laws of Kenya in all operations,policies and pronouncements.
He also urged the President to embrace dialogue and promotion of public participation to ensure all Kenyans contribute to betterment of our nation.
He further appealed that,the President should rivet the attention on the nation crippling drought and famine that continue to ravage the country ,which has increased the cost of living radically,stating that Kenyans are suffering and the situation is worsened by a government that's is focused on politicking rather than providing solutions.
In addition, he urged the opposition leader Rt Hon Raila Odinga to ensure that all the actions and pronouncements are in accordance with the Constitution and Laws of Kenya.
Therefore,people should take opportunity to hold leaders accountable so as to forestall corruption and ensure they deliver on their mandates with justice and equity .
"Dear brothers and sisters, we commend you for maintaining peace and cohesion in the country." Rev Kinyanjui Concluded.