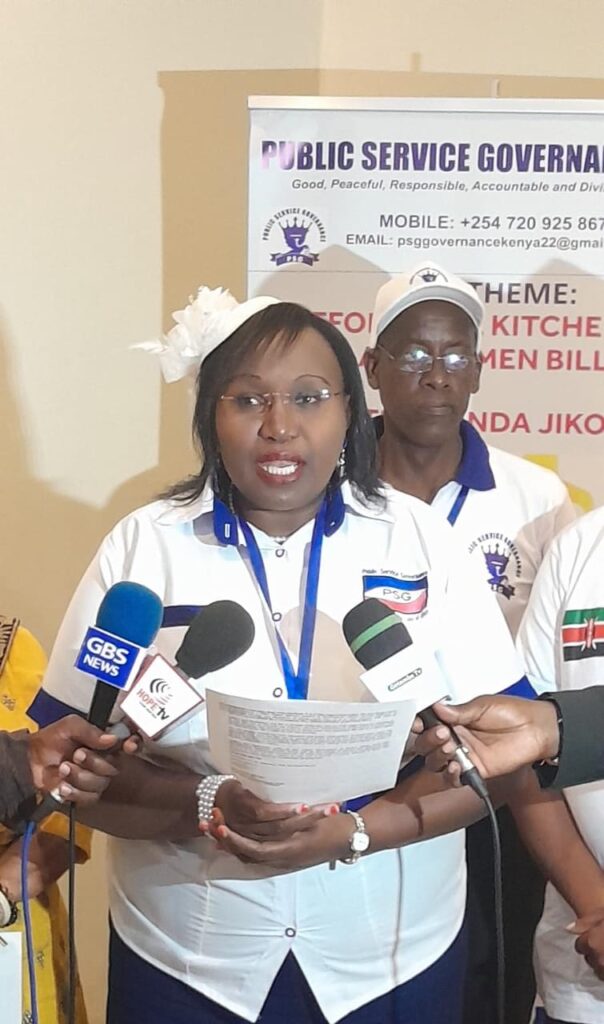 By Jeff Kizzilah
The Public Service governance known as "PSG" group a non governmental organisation has introduce the (Affordable Kitchen Bill) to the Senate.
The bill seeks to legislate zero taxation of 5 major kitchen challenges as well as bring demonstration of high cost of living to an end.
Speaking to the press in Nairobi,Ambassodor Esther Waringa, President of Public Service Governance said the kenya high cost of living has escalated and PSG is calling for a very honest ,objective,non-political and result based anc strategic action about the high cost of living.
Ambassador said "its an evident that after every election the country plunges into an acute economic meltdown,acute political division,tribsl division.
She added that therecmust be an end to everything.The fragrance of general election has faded away.
The Ambassodor has requested Mps to unanimously vote for the bill for the sake of all kenyans.
The PSG group has also promised to sponsor "Kenya Bila Uchaguzi Bill" to parliament.
PSG has said thst the bill is already under way anf the bill if passed will see abolishment of General Election in kenya and birthing of public Service System of Government in Kenya.